Amanda McCombs, Central State University- c/o 2013, Public Policy and Administration
Name : Amanda McCombs
HBCU : Central State University
Graduation Year : 2013
Major : Public Policy and Administration
Where are you from? Who introduced you to HBCUs?*
N/A
Central State University Pre-Law Director Sidney Williams
Why did you choose an HBCU over a pwi?*
I chose to attend an HBCU over a PWI because I wanted the experience that only an HBCU can offer an African-American student.
terry v percy political science major Terry V. Percy, Esq., Alabama A&M University Alum '69 also was a political science major –
What is the story of your "experience" at Your HBCU given its heralded status as a stellar and prestigious institution?*
he story of my "HBCU Experience" is one of student leadership and success.

I have always been an outspoken and heavily devoted person to whatever I put my heart into, but Central State helped me tremendously by giving me an outlet to do what comes natural to me.

There are so many opportunities at Central State for you to shine and be a leader and become the light that helps guide the next generations, and my experience has taught me that you must follow before you can lead and that everything happens in due time.
"First time" experiences at your HBCU?*
N/A
Who are the professors that have impacted your life in and out of the classroom? How did they do that?*
Mr. Williams is the law professor at Central State University and also the advisor over the Pre-Law Society which I have been a member of since the beginning of my journey at Central State.

his incredible man has not only pushed me to always do my best when it comes to academics but he has also sharpened my professional demeanor and helped me propel myself to the next level when it comes to ambition and drive.
Best restaurants on/near campus? Best dishes?
A few fast food joints. Hardee's comes to mind. The Burgers were the raze.
Central State University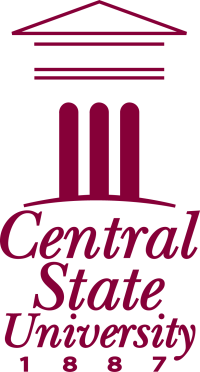 Students: 2,116

Athletics: The university competes as a member of the National Collegiate Athletic Association (NCAA) at the Division II level. The university fields teams in twelve sports: men's and women's basketball, men's and women's cross country, football, men's and women's college tennis, men's and women's indoor and outdoor track and field, and women's volleyball. Central State is a member of the Great Midwest Athletic Conference (G-MAC) in most sports,[10] while the football team competes in the Southern Intercollegiate Athletic Conference (SIAC). CSU's main athletic rival is Kentucky State University.
Notable Alumni: Elizabeth Eckford - One of Little Rock Nine** MacArthur DeShazer, Sr. - 1971 - Former White House Fellow (1984-85); Former Director, African Affairs, White House National Security Council (1993-96); Former Associate Deputy Secretary for International Labor Affairs - Department of Labor(1998 - 2001)** Hastings Kamuzu Banda - Former President of Malawi** Wayne A. Cauthen - First African American appointed as City Manager of Kansas City, MO** Clay Dixon - Former City Commissioner and Mayor of Dayton, Ohio** Arsenio Hall - 1992 - Honorary Doctor of Humane Letters degree** James T. Henry, Sr. - First Black mayor and City Commissioner of Xenia, Ohio** Omarosa Manigault-Stallworth - 1996 - Actress** Kedar Massenberg - Record label executive and producer** Leontyne Price - Opera singer** Teddy Seymour - First African American to sail around the world solo** Dayvon Ross - NFL Player** Jason Thomas - 9/11 Hero** Abram Wilson - California politician, former mayor of San Ramon, California** Nancy Wilson - Jazz Singer** Roland Winburn - Member of Ohio House of Representatives**
Website: http://www.centralstate.edu/


Latest Trending Interviews
Interviews Featuring "Central State University"
Interviews Featuring "Public Policy and Administration"