Ayo Thomas, Fisk University- c/o 2013, Business Administration
Where are you from? Who introduced you to HBCUs?*
Born and raised in Detroit, MI. My parent's went to the same HBCU (NCCU) as well as my aunts (Tuskegee, and U.DC) and my cousin (also U.DC)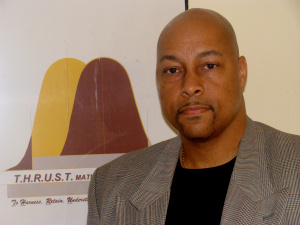 Why did you choose an HBCU over a pwi?*
What made me choose an HBCU, Fisk specifically was an opportunity I had to sit in on an the Detroit Fisk Alumni meeting. It was summer after senior year, and I thought I had already made up my mind.

There was an older gentleman who heard I had applied to Fisk, where he had graduated from in the 50's, and he took me under his wing. He made sure that I was at this meeting. To date, I have never heard a group of alum of ANY school (PWI, HBCU, or otherwise) speak about their Alma Mater the way I hear people talk about Fisk after their experience there. I knew after that day, that Fisk is where I wanted to be.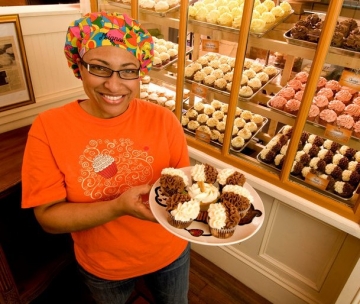 What is the story of your "experience" at Your HBCU given its heralded status as a stellar and prestigious institution?*
My experience was GREAT. I was proactive in making sure that whatever type of experience I wanted to have during my four years, I had it. I was active, involved, truly having a Fisk experience, and enjoyed every minute of it!

This doesn't mean it was always happy, nor fun. But it was Fisk. I truly LOVE my alma mater and everything that means about my life over an entire matriculation.The individual stories, which are probably more interesting, are better for conversation. They take time.
"First time" experiences at your HBCU?*
I think I had a whole LOT of firsts…. I was in college from 17-21. There's not enough time to talk about all of the "firsts" I had a Fisk.
Who are the professors that have impacted your life in and out of the classroom? How did they do that?*
Fisk is so small I typically had the same professors year after year. I have a love and appreciation for each of the individually AND collectively.

But…. I think that if I had to pinpoint a particular member of the Fisk staff that left the most impression it would be Mr. Isaac Thompson. He's been a surrogate father, mentor, advisor. He's amazing! everyone should have the opportunity to build a relationship with someone like him. Especially during "the college years"
What sports and/or extra curricular activities did you do in High School? And why?
In high school, I danced, danced, danced. And YMCA minority achievers. I really tried to stay self contained. lol
Best restaurants on/near campus? Best dishes?
Knockout wings! Definitely. Monell's, The Garden Brunch Cafe, and Cupcake Collection (even though it's not quite a restaurant). I mean there are other restaurants, with good food. But these 4 were a staple.
College crush?
LOL! Oh goodness…. Who I was interested in changed based on my mindset over the years.
Fisk University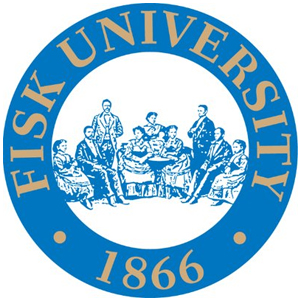 Students: 700+

Athletics: Fisk University is part of the National Association of Intercollegiate Athletics (NAIA) Division I level, primarily competing in the Gulf Coast Athletic Conference (GCAC). Men's sports include basketball, cross country, tennis and track & field; women's sports include basketball, cross country, softball, tennis, track & field and volleyball.
Notable Alumni: Nikki Giovanni - 1967 - poet, author, professor, scholar** Otis Boykin - 1942 - Inventor, control device for the heart pacemaker** Gregory "DJ GB" Byers - 2013 - DJ, Producer** William L. Dawson (politician) - 1909 - U.S. Congressman (1943–1970)** Charles Diggs - United States House of Representatives Michigan (1955–1980)** Rel Dowdell - 1993 - Acclaimed filmmaker** James J. Durham - 1880, 1885 - Founder of Morris College** Venida Evans - 1969 - Actress, best known for IKEA commercials** John Hope Franklin - 1935 - Historian, professor, scholar, author of landmark text From Slavery to Freedom** Esther Cooper Jackson - 1940 - Founding editor of Freedomways Journal** Leonard Jackson (actor) - 1952 - Actor, Five on the Black Hand Side; The Color Purple** Matthew Knowles - 1973 - Father and former manager of Beyoncé, founder and owner of Music World Entertainment, and adjunct professor at Texas Southern University** Hon. Hazel O'Leary - Former U.S. Secretary of Energy** Alma Powell - Wife of Gen. Colin Powell** Margaret Murray Washington - 1890 - Lady Principal of Tuskegee Institute and third wife of Booker T. Washington** Ida B. Wells - American civil rights activist and women's suffrage advocate** Frederica Wilson - 1963 - U.S. Representative for Florida's 17th congressional district**
Website: http://www.fisk.edu/


Latest Trending Interviews
Interviews Featuring "Fisk University"
Interviews Featuring "Business Administration"