Chaquetta Walker, Grambling State University- c/o 2013, Social Science
Where are you from? Who introduced you to HBCUs?*
I was born and raised in Pontiac, Michigan about 25 miles North of Detroit.

As stated previously, my oldest sister was an Alumni of an HBCU as well as some of my favorite high school teachers.
Chaquetta Walker, proud HBCU Alum of Grambling State University (c/o 1996)
Why did you choose an HBCU over a pwi?*
I never intended on attending a PWI. My oldest sister attended and graduated from Tennessee State University and I knew I would follow in her HBCU footsteps.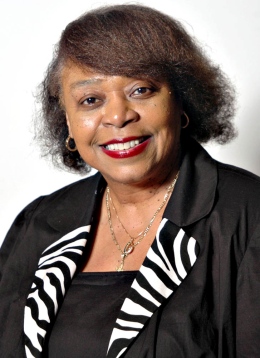 Dr. Loretta Walton Jaggers won the NAFEO award
What is the story of your "experience" at Your HBCU given its heralded status as a stellar and prestigious institution?*
My experience allowed me to grow independently without my parents being there to guide me hands on, I was able to keep my eyes on the prize with other African American students who were all there for the same purpose, and create everlasting friendships.
"First time" experiences at your HBCU?*
N/A
Who are the professors that have impacted your life in and out of the classroom? How did they do that?*
Dr. Jaggers introduced me to the world of Children's Literature in which I have a love for today.

Dr. Thomas inspired us by connecting his students to such greatness as Dr. Loraine Monroe, Marva Collins, and Juwanza Kunjufu. Learning about the impact these people have made in the field of Education, made me yearn to do the same. I hope as an Educator, I have equally made the same impact on my students.

Dr. Newman was the most compassionate and passionate professor I've had.

Her desire to produce productive Educators showed how much she cared not only for the profession but for us. She took the time to know us outside of the classroom as well, which proved how authentic she was in showing us that she cared for us.

Expecting greatness from each and every one of her students made me work harder to be the teacher she "trained" me to be. Ten years after graduation I arrived at homecoming early just to make sure I could visit her. When she opened the door, she greeted me by my first and last name. That brought tears in my eyes just to know that she still remembered me and not just my face.
Best restaurants on/near campus? Best dishes?
I remember us going to Ruston for the buffet at Shoney's quite often. However, the best place to eat near campus was none other than Tasty's Chicken. Where else could a broke college student get a 2 piece and a roll for $1.25?? (Sadly, after 2010 Tasty's closed down!)
College crush?
Hmmmmm this is interesting. I will with hold his name but I will say I ran into him at homecoming this year and I felt like a little freshman all over again. LoL
Grambling State University
Students: 4,863
Under Graduates: 3,883
Post Graduates: 980
Athletics: Grambling State University competes in the NCAA Division I (Football Championship Subdivision for football) in the Southwestern Athletic Conference (SWAC). Currently, the Grambling State University Department of Athletics sponsors Men's Intercollegiate football, along with men's and women's basketball, baseball, track & field, softball, golf, soccer, tennis, bowling and volleyball. RIVALS: Southern University, Prairie View A&M University, and Texas Southern University.
Notable Alumni: Charles M. Blow - 1991 - New York Times columnist** Erykah Badu - Grammy Award-winning artist** Natalie Desselle-Reid - Actress best known for roles in B*A*P*S, Def Jam's How to Be a Player, and Disney's Cinderella** Judi Ann Mason - Television writer, producer and playwright** Burl Cain - Master's degree in criminal justice, now warden of the Louisiana State Penitentiary (also known as Angola)** Ollie Tyler - Mayor of Shreveport; former interim state superintendent of education; former Caddo Parish school superintendent** E. Edward Jones - 1952 - Educator, civil rights advocate, pastor, and former president of the National Baptist Convention of America, Inc., in Shreveport** Edward Joseph Price - 1975 - Member of the Louisiana House of Representatives (District 58), businessman in Gonzales** Alicia Reece - Politician, member of the Ohio House of Representatives (33rd district)** Robert Bobb - Politician and public administrator; Emergency Financial Director for Detroit Public Schools; city manager for thirty years in the cities of Kalamazoo, Michigan; Santa Ana, California; and Richmond, Virginia** Israel "Bo" Curtis - Member of the Louisiana House of Representatives from 1992 to 2008; member of the Rapides Parish School Board from 1976 to 1992** Bettye Davis - Member of the Alaska Senate and former member of the Alaska House of Representatives from the 21st district** Rick Gallot - Democratic member of the Louisiana State Senate for District 29 since 2012; former state representative for the 11th district** Jeff Hall - Member of the Louisiana House of Representatives (District 26), accountant in Alexandria** Patricia Cage-Bibbs - 1972 - Women's basketball head coach at North Carolina A&T State University, Hampton University, and Grambling State University; has over 400 wins in her coaching career** Ronnie Coleman - Professional bodybuilder and eight-time Mr. Olympia winner** Jason Hatcher - 2006 - Current NFL defensive end** Tyree Hollins - professional football player** Doug Williams - former NFL quarterback; MVP of Super Bowl XXII**
Website: http://www.gram.edu/


Latest Trending Interviews
Interviews Featuring "Grambling State University"
Interviews Featuring "Social Science"