Chineze Emodi, Bethune-Cookman University- c/o 2013, Nursing
Name : Chineze Emodi
HBCU : Bethune-Cookman University
Graduation Year : 2013
Major : Nursing
Where are you from? Who introduced you to HBCUs?*
N/A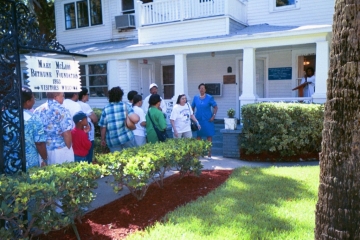 Mary McCleod Bethunes' Home
Why did you choose an HBCU over a pwi?*
I always wanted to be part of the Hbcu family.
What is the story of your "experience" at Your HBCU given its heralded status as a stellar and prestigious institution?*
It's been so fun , my dorm life I wouldn't trade that experience for anything. I love my school and would always represent my school anywhere.
"First time" experiences at your HBCU?*
N/A
Who are the professors that have impacted your life in and out of the classroom? How did they do that?*
N/A
Best restaurants on/near campus? Best dishes?
There is a lot of food restaurant around Bethune cookman especially by the beach which is 5 mins away from the school but my favorite food place had to be Bethune grill..its know for this sweet spicy chicken that its so good lol u haven't enjoyed yet until u eat Bethune grill.
Bethune-Cookman University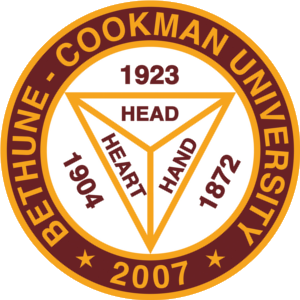 Students: 4,045

Athletics: Bethune–Cookman University is a member of the Mid-Eastern Athletic Conference and participates in NCAA Division I FCS. The school sponsors basketball, bowling, baseball, cross country, football, track and field and volleyball. B–CU has an intense in-state rivalry with FAMU. Today, they meet annually in the Florida Classic, a regular-season, neutral-site game which takes place in Orlando, FL.
Notable Alumni: Marjorie Joyner - 1973 - Inventor of the permanent wave machine** Dr. Evelyn Bethune - 1979 - CEO of the Mary McLeod Bethune Educational Legacy Foundation, Inc and granddaughter of Dr. Mary McLeod Bethune** Henry Lyons - Former President of the National Baptist Convention, USA, Inc.** A. Philip Randolph - 1907 - Civil rights leader; attended the Cookman Institute, before it merged with Daytona Educational and Industrial Training School and became Bethune-Cookman** Gregory Drane - 2002 - Current Director of Athletic Bands at Pennsylvania State University** Yvonne Scarlett-Golden - Educator and activist; the first African American mayor of Daytona Beach, Florida, elected in 2003** James Bush III - 1979 - Current member of the Florida House of Representatives District 109** Ryan Davis - Current NFL player** Kevin Ferguson, aka Kimbo Slice - attended - Street fighter and mixed martial arts fighter** Cy McClairen - 1953 - First Bethune-Cookman alumnus in National Football League who played tight end for five seasons; served as head football coach, head basketball coach, and athletics director at Bethune-Cookman** Eric Weems - 2007 - Current NFL wide receiver**
Website: http://www.cookman.edu/


Latest Trending Interviews
Interviews Featuring "Bethune-Cookman University"
Interviews Featuring "Nursing"