Chris Holdip, Savannah State University- c/o 2013, Biology
Name : Chris Holdip
HBCU : Savannah State University
Graduation Year : 2013
Major : Biology
Where are you from? Who introduced you to HBCUs?*
I'm from Atlanta Ga… And I first heard about HBCU as a young boy watching TV and saw Grambling on a TV commercial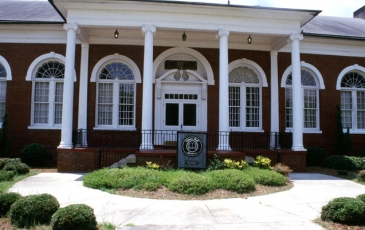 Adams Hall at Savannah State University
Why did you choose an HBCU over a pwi?*
The size of the school and the 1 on 1 attention that's available during class and after class.
Chris Holdip, a proud HBCU Graduate of Savannah State University and as you can see a big Atlanta Falcons fan
What is the story of your "experience" at Your HBCU given its heralded status as a stellar and prestigious institution?*
SSC known now as SSU has given me the experience to handle multiple obstacles at the same time.
It takes tremendous focus to manage school work load, extra curricular activities such as band, sports, Greek life and personal issues.
"First time" experiences at your HBCU?*
N/A
Who are the professors that have impacted your life in and out of the classroom? How did they do that?*
Professors quickly give you the lecture of the pioneers that paved the street for us to be here and the responsibility we had to open the door for students to follow.

HBCUs such as SSU gives us the opportunity to learn in a controlled environment created for blacks. Failure is not an option at a HBCU, 4 -8 years in a HBCU doesn't matter as long as you graduate.


Best restaurants on/near campus? Best dishes?
During the late 80's the BLUE NOTE was the spot… 2 white chicken snack with fries and toast $2.35…
College crush?
No Comment…lol They are married now – no need to start issues…lol
Savannah State University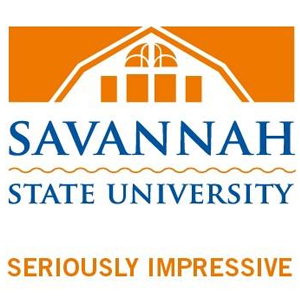 Students: 4,280

Athletics: Savannah State University holds membership in the National Collegiate Athletic Association (NCAA) Division I as a member of the Mid-Eastern Athletic Conference (MEAC) and participates in the following sports: football, baseball, basketball (men and women), cross-country (men and women), tennis (men and women), track and field (men and women), volleyball (women only), golf (men), and softball (women). In April of 2017 Savannah State University President Cheryl Dozier announced the school intends to reclassify all athletic programs to Division II . The move back to Division II is expected to occur for the 2019-20 academic year. The Georgia school would end its membership in the Mid-Eastern Athletic Conference, which it joined in 2010.
Notable Alumni: Curtis Cooper - Notable Savannah-area civil rights leader** W. W. Law - 1948 - A nationally-known civil rights leader and preservationist** James E. Wright - Flight instructor for the World War II Tuskegee Airmen** Jerome Miller - 1975 - Toyota Motor Sales Vice President for Diversity and Inclusion - Toyota Motor Sales, U.S.A., Inc.** George E. Kent - 1941 - Professor of literature (with a specialism in Afro-American literature)** Dr.Charles Elmore - African-American scholar and jazz historian** JaQuitta Williams - 1993 - Former anchor/reporter for WSB-TV, ABC affiliate in Atlanta, Georgia** Roy Ellison - 1987 - National Football League official and umpire during Super Bowl XLIII** Shannon Sharpe - 1991 - Former National Football League player; three-time Super Bowl champion, and is second to Tony Gonzalez for most receptions (815), receiving yards (10,060), and TD receptions (62) by a tight end in an NFL career**
Website: https://www.savannahstate.edu/


Latest Trending Interviews
Interviews Featuring "Savannah State University"
Interviews Featuring "Biology"