Christian Beard, Cheyney University- c/o 2013, Music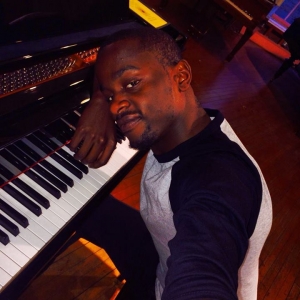 Name : Christian Beard
HBCU : Cheyney University
Graduation Year : 2013
Major : Music
Minor : Music
Where are you from? Who introduced you to HBCUs?*
I am from Chestnut Hill Pa. My track introduced me to HBCU LIfe, and all is well.
Christian Beard, a proud student at Legendary Cheyney University of Pennsylvania (c/o '15) | Image Credit: Christian Beard
Why did you choose an HBCU over a pwi?*
Smaller. My major is small so more one on one. Scholarships on athletics music were very helpful, it's like a family
What is the story of your "experience" at Your HBCU given its heralded status as a stellar and prestigious institution?*
Well I came to college in fall 2011. Since then I have been featured in the 2012 magazine and I am currently on the cover of the 2013 fall magazine, as well as an article being written on me in the magazine. I have broken numerous track and field records.

I have had master classes with some awesome famous and well respected pianist such as Awadagin Pratt.

A member if groove phi groove social fellowship inc. have ran a town relays. Sing in the concert choir bass2 have traveled on tour from Ohio down to ncarolina to Tennesee to virginia to jersey Delaware Maryland California. My experience thus far has been GREAT.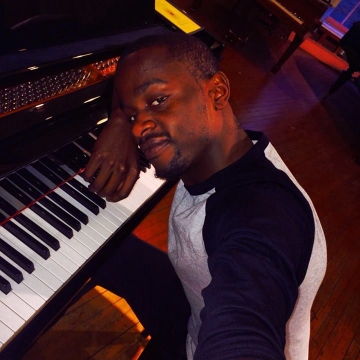 Christian Beard, a proud student at Legendary Cheyney University of Pennsylvania (c/o '15) | Image Credit: Christian Beard
"First time" experiences at your HBCU?*
N/A
Who are the professors that have impacted your life in and out of the classroom? How did they do that?*
Toni Caldwell Hall.

She has taught me how to read music, make music and understand how to feel music. She is a wonderful pianist and soo peaceful that the angriest man with the most hatred would shed a tear. That's why shes the best.
What sports do/did you play at your HBCU? What positions?
N/A
What sports and/or extra curricular activities did you do in High School? And why?
N/A
Best restaurants on/near campus? Best dishes?
I enjoy Chipotle and Bretuccis they have an awesome salmon and potatoes with broccoli n lemonade lol
College crush?
A girl name Bria Gardner was my only crush . She graduated.
Who invited you to interview with us?
N/A
Your wildest moment at college?
N/A
What is your funniest college story? (everyone has one lol)
N/A
Cheyney University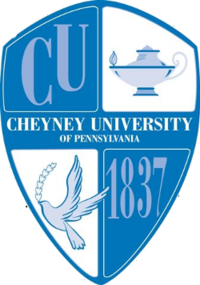 Students: 711

Athletics: Basketball, Football, Cross Country, Track and Field, Bowling, Tennis, Volleyball, and Cheerleading. Cheyney University has one of the most storied basketball programs in NCAA Division II history. The men's basketball program is 7th all-time in NCAA win percentage, including 16 PSAC conference championships, four Final Fours, and one National Championship (1978). The women's basketball team in 1982 competed in the championship game of the inaugural NCAA Division I tournament despite being a Division II school.
Notable Alumni: Edward Rudolph "Ed" Bradley Jr - American journalist** Jim Vance - Journalist and News Anchor** Robert Bogle - 1973 - President/CEO of The Philadelphia Tribune, the oldest black newspaper in circulation today** Julian Abele - 1902 - Prominent Architect, Abele designed or contributed to the design of some 250 buildings, including Harvard's Widener Memorial Library, Duke University, The Philadelphia Museum of Art, The Philadelphia Free Library, and many Gilded Age mansions in Newport and New York City** Bayard Rustin - African-American civil rights activist** Craig Welbourn - 1971 - His company owns and operates 28 McDonalds restaurants, making it the largest African American owned/owner of these restaurants in the world and puts him in the top one percent of all McDonalds owners** Dave Warren - 1986 - Talk Radio host and social satirist**
Website: http://www.cheyney.edu/


Latest Trending Interviews
Interviews Featuring "Cheyney University"
Interviews Featuring "Music"