Cydni Brown, Central State University- c/o 2013, Business Administration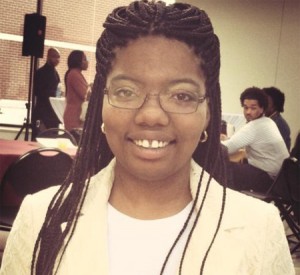 Name : Cydni Brown
HBCU : Central State University
Graduation Year : 2013
Major : Business Administration
Where are you from? Who introduced you to HBCUs?*
I am from Cincinnati, Ohio. My grandma was a strong advocate about me attending a HBCU. But a lot of my family members played a role in me attending an HBCU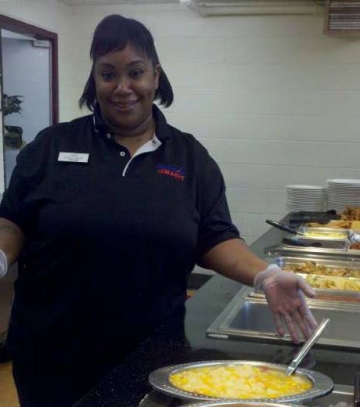 Why did you choose an HBCU over a pwi?*
At an HBCU, I earn a higher education and gain a sense of identity and heritage, and experience a nurturing atmosphere. It is such a historical significance, importance, and value that HBCU's carry.

And I knew I wanted to be a part of that. I wanted to be a part of succeeding with my peers. That is why I choose an HBCU!
What is the story of your "experience" at Your HBCU given its heralded status as a stellar and prestigious institution?*
Central State constantly reminds me that I am a student first and to step out of my comfort zone and try new things.


"First time" experiences at your HBCU?*
N/A
Who are the professors that have impacted your life in and out of the classroom? How did they do that?*
N/A
Best restaurants on/near campus? Best dishes?
I enjoy the stuffed shells at the Mercer Café on campus.
College crush?
Oh gosh, I do not have a college crush now, but my college crush was a senior football player when I was a freshmen.

I know what you are thinking he was about to graduate, but he was still handsome with a nice smile. He graduated and I was too shy to tell him even though it was probably obvious. (embarrassed.)
Central State University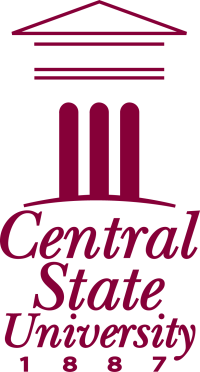 Students: 2,116

Athletics: The university competes as a member of the National Collegiate Athletic Association (NCAA) at the Division II level. The university fields teams in twelve sports: men's and women's basketball, men's and women's cross country, football, men's and women's college tennis, men's and women's indoor and outdoor track and field, and women's volleyball. Central State is a member of the Great Midwest Athletic Conference (G-MAC) in most sports,[10] while the football team competes in the Southern Intercollegiate Athletic Conference (SIAC). CSU's main athletic rival is Kentucky State University.
Notable Alumni: Elizabeth Eckford - One of Little Rock Nine** MacArthur DeShazer, Sr. - 1971 - Former White House Fellow (1984-85); Former Director, African Affairs, White House National Security Council (1993-96); Former Associate Deputy Secretary for International Labor Affairs - Department of Labor(1998 - 2001)** Hastings Kamuzu Banda - Former President of Malawi** Wayne A. Cauthen - First African American appointed as City Manager of Kansas City, MO** Clay Dixon - Former City Commissioner and Mayor of Dayton, Ohio** Arsenio Hall - 1992 - Honorary Doctor of Humane Letters degree** James T. Henry, Sr. - First Black mayor and City Commissioner of Xenia, Ohio** Omarosa Manigault-Stallworth - 1996 - Actress** Kedar Massenberg - Record label executive and producer** Leontyne Price - Opera singer** Teddy Seymour - First African American to sail around the world solo** Dayvon Ross - NFL Player** Jason Thomas - 9/11 Hero** Abram Wilson - California politician, former mayor of San Ramon, California** Nancy Wilson - Jazz Singer** Roland Winburn - Member of Ohio House of Representatives**
Website: http://www.centralstate.edu/


Latest Trending Interviews
Interviews Featuring "Central State University"
Interviews Featuring "Business Administration"