Devon -Amos, Claflin University- c/o 2013, Accounting
Where are you from? Who introduced you to HBCUs?*
Harlem USA spent tons of summers in the south.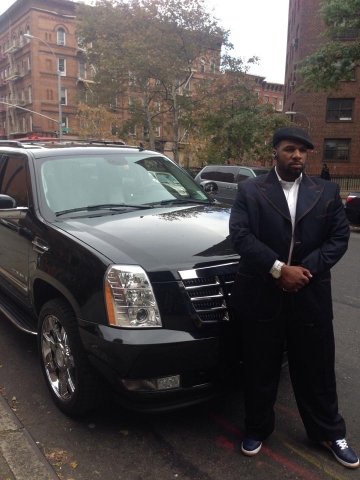 CEO/Business OWner Devon-Amos Mccovery-Gibbs
Why did you choose an HBCU over a pwi?*
My grandmother she said no college no money lml All of my friends from south kakki went there so it helped.
Devon-Amos Mccovery-Gibbs during his years at Claflin College (88-92)
What is the story of your "experience" at Your HBCU given its heralded status as a stellar and prestigious institution?*
Wow so many, I learned that family doesn't have to be a blood relative. I have acquired lots of extra brothers and sisters from attending Claflin College. That question just had my memories going crazy
"First time" experiences at your HBCU?*
N/A
Who are the professors that have impacted your life in and out of the classroom? How did they do that?*
My acct. Teacher he told me you as a Blackman need to be a leader and never bow your head break down all walls
What sports and/or extra curricular activities did you do in High School? And why?
That's when I formed Hollywoods Sports Foundation, where I build young men and future leaders through sports. Basketball because I wanted to be MJ. I was close I got Kutt by the Memphis Grizzlies in 01
Best restaurants on/near campus? Best dishes?
Gotta keep it real. Sizzler and shoneys. Steak and pancakes n grits.
College crush?
Didn't have one I was very popular amongst the ladies I was their crush
Claflin University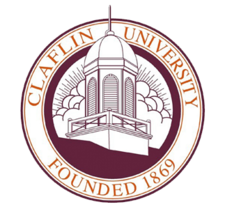 Students: 1,978

Athletics: Claflin University is a member of the Southern Intercollegiate Athletic Conference of the NCAA (Division II). Men's sports include basketball, baseball, tennis, and track and field. Programs for women include basketball, softball, volleyball, tennis, and track and field.
Notable Alumni: Roger Kenton Williams - 1936 - Educator who taught at psychology departments at North Carolina A&T State University, North Carolina Central University, Morgan State University, and University of Maryland-Eastern Shore** Arthur Rose Sr - 1950 - Chair of Art Department (1952 - 1973) at Claflin University; the Arthur Rose Museum at the university was named for him** Dr. Gloria Rackley Blackwell - 1953 - Civil rights activist, professor at Clark Atlanta University** Leo Twiggs - 1956 - Artist and educator at South Carolina State University; the first African American to receive a Doctorate of Arts from the University of Georgia** Joseph H. Jefferson - 1970 - Member of the South Carolina House of Representatives, representing the 102nd District* Cynthia V. Anderson - 1980 - Chief Operations Officer at the U.S. Department of Energy** Bryan Andrew Wilson - 2004 - Gospel Artist** Danny! - 2005 - Recording artist for Okayplayer Records and music producer/composer for MTV's Hype Music production library** E. Roger Mitchell - 1993 - Actor - The Walking Dead, The Hunger Games: Catching Fire**
Website: http://www.claflin.edu/


Latest Trending Interviews
Interviews Featuring "Claflin University"
Interviews Featuring "Accounting"