Dr. Tyffani Monford Dent, Wilberforce University- c/o 2013, Psychology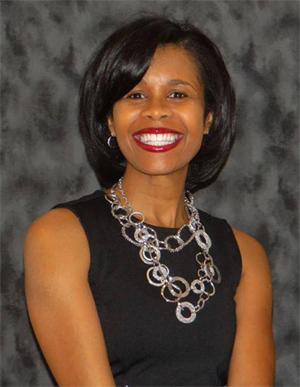 Name : Dr. Tyffani Monford Dent
HBCU : Wilberforce University
Graduation Year : 2013
Major : Psychology
Where are you from? Who introduced you to HBCUs?*
I am from Lima, Ohio. My older sister, Angela attended Central State University and my aunt Emma attended Kentucky State.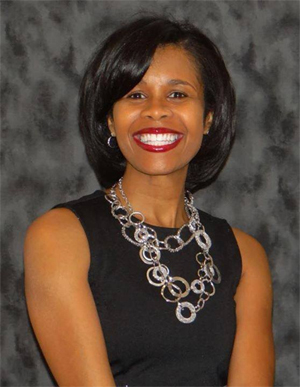 Dr. Tyffani Monford Dent proud HBCU Alumnus of Wilberforce University
Why did you choose an HBCU over a pwi?*
After experiencing the stress of attending a rural school with very few Black students, I wanted the opportunity to be in an environment where being Black was celebrated and Black achievement was an expectation.
What is the story of your "experience" at Your HBCU given its heralded status as a stellar and prestigious institution?*
At Wilberforce University, I grew socially and academically. It provided the opportunity to be surrounded by other Black people who recognized the importance of education, had goals, and were supportive of me achieving my own.
"First time" experiences at your HBCU?*
N/A
Who are the professors that have impacted your life in and out of the classroom? How did they do that?*
Dr. Tyffani Monford Dent takes us on a great journey that gives insight into her HBCU Experience at Wilberforce University, her favorite professors, why she chose an HBCU and much, much more.
Best restaurants on/near campus? Best dishes?
My favorite restaurant was Red Lobster—because of the cheddar bay biscuits
College crush?
Ummm. He knew. He definitely knew.
Wilberforce University
Students: 500

Athletics: Wilberforce University is a part of the National Association of Intercollegiate Athletics (NAIA), primarily competing as an Independent of the Association of Independent Institutions (AII). Wilberforce University offers Men's sports including basketball and cross country, while women's sports include basketball and cross country. Students also participate in the following intramural sports: basketball, softball, volleyball, flag football, and tennis.
Notable Alumni: Ossian Sweet - African American doctor notable for self-defense in 1925 against a white mob's attempt to force him out of his Detroit neighborhood, and acquittal at trial** Theophilus Gould Steward - 1881 - U.S. Army chaplain and Buffalo Soldier** Demetrius Newton - Civil rights attorney** Bill Powell - Owner and designer of Clearview Golf Club, the first integrated golf course in America and the first owned and designed by an African American** Leontyne Price - Opera singer and first African American prima donna of the Metropolitan Opera** Leon Jordan - 1932 - Politician and civil rights activist; considered one of the most influential African Americans in the history of Kansas City, Missouri** James H. McGee - City commissioner and first African American mayor of Dayton, Ohio** John R. Fox - Recipient of the Medal of Honor** Raymond V. Haysbert - Business executive and civil rights leader** Floy Clements - First African-American woman to serve in the Illinois House of Representatives (1959-1960)** Victoria Gray Adams - Pioneering civil rights activist** Regina M. Anderson - Playwright, librarian, and member of the Harlem Renaissance** Hallie Quinn Brown - 1873 - Educator, writer and activist**
Website: http://www.wilberforce.edu/


Latest Trending Interviews
Interviews Featuring "Wilberforce University"
Interviews Featuring "Psychology"