Francene L. Botts, Kentucky State University- c/o 2013, Political Science
Name : Francene L. Botts
HBCU : Kentucky State University
Graduation Year : 2013
Major : Political Science
Where are you from? Who introduced you to HBCUs?*
am originally from Lexington, Kentucky. I believe it was Mrs? Juanita Wright, a physical Education teacher in the Lexington School System. She later taught at KSU.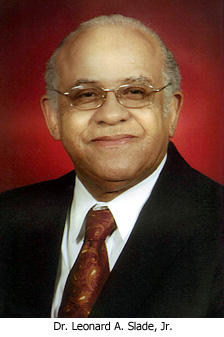 Much respect to Professor Dr. Leonard Slade, Jr.
Why did you choose an HBCU over a pwi?*
I got bussed in junior and senior high school. There were only about 300 Blacks in either school. I thought I was losing my identity so I applied to Tennessee State, Kentucky State and UK. I was accepted at all three, but selected KSU since there was a family legacy. I had also attended Upward Bound at KSU.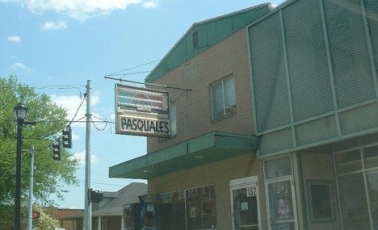 Pasquale's Strombolis in Morehead, Kentucky
What is the story of your "experience" at Your HBCU given its heralded status as a stellar and prestigious institution?*
I was a Resident. Hall Assistant, I tutored the men's Baseball Team; was on Student Court, SGA, pledged a sorority. I would say the "HBCU experience" was being able to be involved on campus and to be considered a leader by my peers, as well as administrators and professors.

I was able to interact with administrators and regents as a student member of the SACS Accreditation process while at KSU. At first I was intimidated, but one of the administrators told me that I had just as much of a right to offer input as any of the PHDs or others.
"First time" experiences at your HBCU?*
N/A
Who are the professors that have impacted your life in and out of the classroom? How did they do that?*
I had a double major in English and Political Science and almost a third in History. So I would have to say Dr. Henry Cheaney, history professor! Drink. Leonard Slade, English professor! Drink. Cassie Osborne and Dr. booker Ingram, Political Science professors. These professors pushed me to speak with confidence, write with confidence and to never accept being average.
Best restaurants on/near campus? Best dishes?
Frisch's Big Boy. Hot fudge Sundaes; Pasquale's Strombolis and Taco Johns tacos. Of course you had Kentucky Fried Chicken.
College crush?
One of my brother' solder kappa brothers. I see him at every homecoming, but they all saw me as their little sister. Too many brothers without the Kappas thinking they were also my brothers.
Kentucky State University
Students: 2,159
Under Graduates: 2,025
Post Graduates: 134
Athletics: Kentucky State University competes as a member of the Division II Southern Intercollegiate Athletic Conference. Men's sports include baseball, basketball, cross country, football, golf, and indoor and outdoor track and field; while women's sports include basketball, cross country, indoor and outdoor track and field, softball and volleyball.
Notable Alumni: Yingluck Shinawatra - 1991 - The 28th and first female Prime Minister of Thailand** Moneta Sleet Jr. - 1947 - Photographer for Ebony, won a Pulitzer Prize for his picture of Coretta Scott King at the funeral of Martin Luther King, Jr.** Davey 'Wiz' Whitney - 1953 - Former head basketball coach at Texas Southern University and Alcorn State University. One of the winningest coaches in HBCU basketball. Inducted into National Collegiate Basketball Hall of Fame** Whitney M. Young Jr. - 1941 - Former civil rights leader, educator and executive; former Executive Director who led the National Urban League through its most prosperous period; served many presidential commissions including as a Vietnam elections observer in 1967**
Website: http://www.kysu.edu/


Latest Trending Interviews
Interviews Featuring "Kentucky State University"
Interviews Featuring "Political Science"