Giovanni Pierre, Coppin State University- c/o 2013, Nursing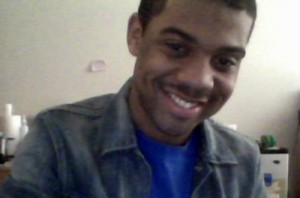 Name : Giovanni Pierre
HBCU : Coppin State University
Graduation Year : 2013
Major : Nursing
Where are you from? Who introduced you to HBCUs?*
I am from Long Island, New York and I was introduced to HBCU's from going online and it just coming to me as a surprise. The only HBCU I knew about at the time was Howard University.
Why did you choose an HBCU over a pwi?*
I chose an HBCU over a PWI because I was surrounded my Caucasians all my life and I wanted to be around other African American people who are going for the same thing I am going for, a degree.
What is the story of your "experience" at Your HBCU given its heralded status as a stellar and prestigious institution?*
Coppin is known for producing the majority of African American nurses in the state of Maryland and it is known for it's alumni and it being an affordable institution with wonderful education and a beautiful campus.
"First time" experiences at your HBCU?*
N/A
Who are the professors that have impacted your life in and out of the classroom? How did they do that?*
I love French so the professor that gave me the most impression was my French professor, Madame Poirier. She is such a wonderful and passionate professor, she always let me know how much of a good student I am and how I will go far and I really do appreciate that. French is now my minor.
Best restaurants on/near campus? Best dishes?
The Austin Grill is great when you don't want to eat the cafeteria food. Everything on it is good.
College crush?
My college crush is now my boyfriend. ????
Coppin State University
Students: 3,000

Athletics: Coppin State University competes in the Mid-Eastern Athletic Conference and in the NCAA Division I. The school has men's teams in baseball, basketball, cross country, tennis and both track, and women's teams in basketball, bowling, cross country, softball, tennis, indoor and outdoor track and field and volleyball.
Notable Alumni: Ana Sebescen - 2010 - Associate Producer, Vice** Dorian Peña - Philippine Basketball Association Player, San Miguel Beermen** Verda Welcome - Maryland politician and educator** Raheem DeVaughn - R&B and Neo-Soul artist** Tywain McKee - professional basketball player in Australia for the Wollongong Hawks** Sean Corbin - 1990 - NBA referee** Damon Elliott - Music and film producer and independent record label CEO** Jean Hill - Actress in Desperate Living, Polyester, and A Dirty Shame** Bishop L. Robinson - First African American Police Commissioner of Baltimore City, 1984–1987** Stephanie Ready - 1998 - First female coach in professional men's basketball and sideline TV sports reporter**
Website: http://www.coppin.edu/


Latest Trending Interviews
Interviews Featuring "Coppin State University"
Interviews Featuring "Nursing"