Jeanettea Mayle, Paine College- c/o 2011, Biology & Chemistry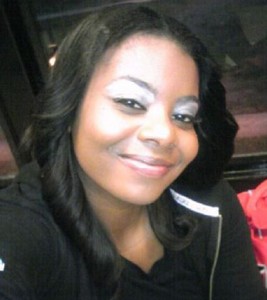 Name : Jeanettea Mayle
HBCU : Paine College
Graduation Year : 2011
Major : Biology & Chemistry
Where are you from? Who introduced you to HBCUs?*
N/A
An Image of Haygood – Holsey Hall on Paine College's Beautiful Campus"
Why did you choose an HBCU over a pwi?*
N/A
What is the story of your "experience" at Your HBCU given its heralded status as a stellar and prestigious institution?*
When I first arrived at Paine College with my Father I wanted to turn back around. I thought I made a horrible decision and I didnt want to even give it a chance. I cried for months on the phone with my mom telling her Paine was not the college for me. My family supported me and told me to not give up and it would get better. I tried to find every excuse to transfer but now my thoughts about my school have totally changed. I love my PC!
"First time" experiences at your HBCU?*
N/A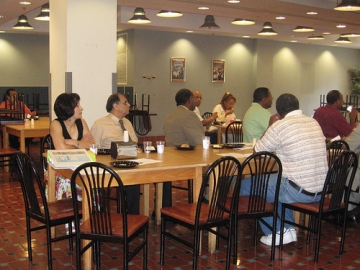 "Attendees of the NTNV 2006 Statewide Meeting observe a presentation given by Loretta Jones of Healthy African American Families." Mrs. Sharif is on the far left in the black shirt" – Image Courtesy of scrccbpr's photostream
Who are the professors that have impacted your life in and out of the classroom? How did they do that?*
Mrs. Sharif is a math teacher at Paine. Mrs. Sharif pushed me to do better in math and helped me pass College Algebra. Mrs.Sharif would take time out the day to meet up with students off campus at a restaurant to tutor us. She would mentor us and also buy us food. Mrs. Sharif also gave great advice. She showed she really cared for her students and wasn't just there for a paycheck.
Best restaurants on/near campus? Best dishes?
The best restaurant near the campus would have to be Teresa's. Teresa's is a Mexican Restaurant. I would order steak nachos every time.
Paine College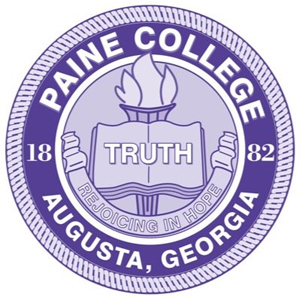 Students: 500

Athletics: Paine College competes in the National Collegiate Athletic Association (NCAA) at the Division II level as a member of the Southern Intercollegiate Athletic Conference (SIAC). Men's sports include baseball, basketball, cross country, golf and track & field; women's sports include basketball, cross country, softball, track & field and volleyball.
Notable Alumni: John Wesley Gilbert - 1886 - First African-American archaeologist** Emma R. Gresham - 1953 - Mayor of Keysville, Georgia (1985-2005) and the second African American female to be elected as a chief official in Georgia** Louis Lomax - 1942 - Journalist, first African American to appear on television as a newsman** Joseph Lowery - President of the Southern Christian Leadership Conference 1977-1997** Mike Thurmond - 1975 - Attorney and first African-American elected as Georgia Labor Commissioner** Channing Tobias - 1902 - Civil rights activist and appointee on the President's Committee on Civil Rights** Woodie W. White - 1958 - Bishop of the United Methodist Church** Frank Yerby - 1937 - Internationally acclaimed author and film writer**
Website: http://www.paine.edu/


Latest Trending Interviews
Interviews Featuring "Paine College"
Interviews Featuring "Biology & Chemistry"