Jeremiah Barringer, Lincoln University of Missouri- c/o 2013, Criminal Justice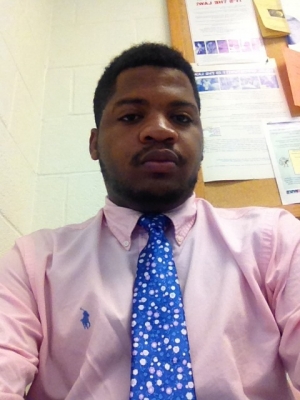 Where are you from? Who introduced you to HBCUs?*
Hayti, MO. I heard about LINCOLN UNIVERITY when I was a Freshman High School. I was involved in Kids Beat and Youth Government. Which was a program Lincoln helped sponsor all across Missouri for youth to meet and speak with others across MO.
A Historic View of Lincoln University of Missouri ; Image Credit – lincolnu.edu
Why did you choose an HBCU over a pwi?*
Majority of the people I knew went to PWI but when I spoke with some that went to a HBCU, and they told me about their experience.
What is the story of your "experience" at Your HBCU given its heralded status as a stellar and prestigious institution?*
HBCU they told me about their experience and instill important information in about why Lincoln came about in 1866 by the 62nd and 65th Colored Infantry Soldiers. Lincoln was founded by these war veterans who took there last to help African American get a quality education. I feel as if I could benefit from going to a HBCU.
"First time" experiences at your HBCU?*
N/A
Who are the professors that have impacted your life in and out of the classroom? How did they do that?*
Its a lot of people who has impacted my life and career while attending Lincoln. I thank my advisor Terry Moore and Professor Mathews for teaching and aiding me to learn all that I could before entering the real world.

They both provided me with quality information about the Criminal Justice System. They still to this day allow me to use them as references. They helped me stay focused and taught me to not give up on my dreams because of others, not even family.
What sports do/did you play at your HBCU? What positions?
N/A
What sports and/or extra curricular activities did you do in High School? And why?
Band and Track. I felt as if I could benefit and others could benefit from me being apart of that partucular organization.
Best restaurants on/near campus? Best dishes?
Starbucks on campus and their Bagels w/ Steawberry Creme Cheese.
College crush?
Miss Lincoln University Sarah Westbrooks
Who invited you to interview with us?
N/A
Your wildest moment at college?
N/A
What is your funniest college story? (everyone has one lol)
N/A
Lincoln University of Missouri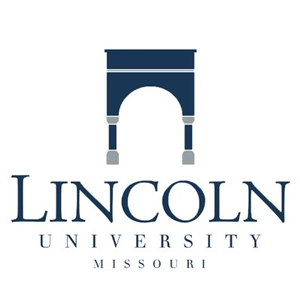 Students: 3,043

Athletics: Lincoln University of Missouri participates at the NCAA Division II level in Mid-America Intercollegiate Athletics Association (MIAA). The Lincoln University Women's Track Team has made NCAA Division II history by winning the Outdoor Track and Field Championships five consecutive times. Lincoln University of Missouri offers Basketball, Football, Golf, Track and Field Cross country, and Softball.
Notable Alumni: Rita Heard Days - Member of both houses of the Missouri State Legislature** Carey Means - Voice of Frylock on Aqua Teen Hunger Force** Zeke Moore - Former NFL defensive back** George Howard, Jr. - First African-American federal judge in Arkansas** Joshua Peters - 2009 - One of the youngest members of the Missouri State House of Representatives, and a former SGA president** Captain Wendell O. Pruitt - U.S. Army Air Force, Captain Pruit was a fighter pilot with the famed 332nd Fighter Group (the Tuskegee Airmen) during World War II. Captain Pruitt was awarded the Distinguished Flying Cross for his attack on, and destruction of, a warship in Trieste harbor, in northern Italy** Romona Robinson - Award-winning Cleveland television news anchor** Joe Torry - Actor and comedian** Ronald Townson - American vocalist. He was an original member of The 5th Dimension, a popular vocal group of the late 1960s and early 1970s** Maida Coleman - Senate Minority leader in Missouri** Blaine Luetkemeyer - U.S. Congressman**
Website: http://www.lincolnu.edu/


Latest Trending Interviews
Interviews Featuring "Criminal Justice"