Jonathan Ellis, Fort Valley State University- c/o 2013, History
Where are you from? Who introduced you to HBCUs?*
I'm from Atlanta GA specifically the Ashview heights community located near Clark Atlanta University, Morehouse, and Spelman College. I heard of HBCUs by applying for college and learning how they have historically been important in educating black people.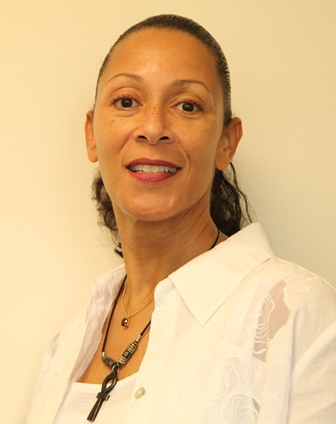 Dr. Berlethia J. Pitts | Image Credit: fvsu.edu
Why did you choose an HBCU over a pwi?*
I received a scholarship for FVSU and that sealed the deal for me.
What is the story of your "experience" at Your HBCU given its heralded status as a stellar and prestigious institution?*
My experience was mixed
"First time" experiences at your HBCU?*
N/A
Who are the professors that have impacted your life in and out of the classroom? How did they do that?*
Most of my professors have and I hope I don't miss any names but Dr. Clarke, Lutz, Hatesveldt, Smith, Dubuya, Bumpass, Pitts, Wyce and everyone in the Social Sciences.
What sports do/did you play at your HBCU? What positions?
N/A
What sports and/or extra curricular activities did you do in High School? And why?
No sports but I was on the chess team.
Best restaurants on/near campus? Best dishes?
Basically the Chinese place. Don't remember the name. We also had a Chic Fila and Papa John's on campus. I mostly enjoyed Pepperoni Pizza for Papa Johns. The cafe food was not very appetizing and that's all I can say about that. But the omelets were great.
College crush?
She knows who she is. Intelligent young woman. I admire her academic achievements.
Who invited you to interview with us?
N/A
Your wildest moment at college?
N/A
What is your funniest college story? (everyone has one lol)
N/A
Fort Valley State University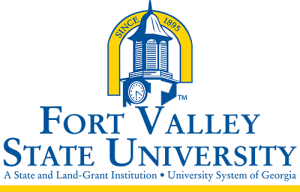 Students: 2,227
Under Graduates: 2,004
Post Graduates: 223
Athletics: Fort Valley State University athletic opportunities include intramural sports and intercollegiate men's basketball, cross country, football, tennis, and track and field, and women's basketball, cross country, softball, tennis, volleyball, and track and field. The school currently competes as a member of the Southern Intercollegiate Athletic Conference (SIAC).
Notable Alumni: John W. Blassingame - 1960 - Professor and Chair of African Studies at Yale University for 29 years** Nick Harper - 2001 - Former NFL cornerback for the Tennessee Titans and Indianapolis Colts** Marquette King - 2012 - NFL punter for the Oakland Raiders** Ricardo Lockette - Former NFL wide receiver for the Seattle Seahawks, San Francisco 49ers** Robert J. Jones - 1973 - Chancellor at the University of Illinois at Urbana-Champaign** Charles Robinson, Jr. - 1970 - President and CEO of Sadie G. Mays Health and Rehabilitation Center in Atlanta; first African American to become certified by the American College of Healthcare Administrators** Calvin Smyre 1970 - Elected to the Georgia House of Representatives in 1974 as its youngest member at age 26; current Executive Vice President of the $34 billion financial corporation Synovus Foundation**
Website: http://www.fvsu.edu/


Latest Trending Interviews
Interviews Featuring "Fort Valley State University"
Interviews Featuring "History"