Jordan Mckie, Johnson C. Smith University- c/o 2011, Sports Management
Name : Jordan Mckie
HBCU : Johnson C. Smith University
Graduation Year : 2011
Major : Sports Management
Email : mckie.jordan@yahoo.com
Where are you from? Who introduced you to HBCUs?*
I chose it because other than aspiring and working to be a pro athlete, I would like to be a coach, athletic director, or a sports information director at a major university or HBCU."
#HBCUFirsts "Road Trip and Gym Party"
Why did you choose an HBCU over a pwi?*
I decided to attend JCSU because not only did they offer me a football scholarship, my desired major (Sport Management) was available, and I was heavily attracted to the great city of Charlotte, North Carolina.
What is the story of your "experience" at Your HBCU given its heralded status as a stellar and prestigious institution?*
Well, we play Livingstone College every year. But this year we celebrated the Commemorative Classic; which celebrated JCSU and Livingstone College playing in the first ever black college football game. The week of the game my teammates and I attended a very informational, and very positive symposium that was orchestrated by both institutions to promote the betterment of young black men and women in today's society.
"First time" experiences at your HBCU?*
Interviewer chose not to answer.Please see the next question.
Who are the professors that have impacted your life in and out of the classroom? How did they do that?*
Dr. Robert Lyons. He's a sport management department employee. The reason for his heavy impression is that he is a perfectionist when it comes to sport management, and with me being a perfectionist when it comes to football we clicked on many levels. He also stresses being on point in every aspect of being a college student and athlete.
Best restaurants on/near campus? Best dishes?
Cookout by far is the most popular restaurant near JCSU. Whenever I go to cookout I ALWAYS get a peanut butter and banana shake! The best in the world!

College crush?
I won't say a name, but she's a senior. A very gorgeous young woman who's friends with one of my closest friends on campus.
What is your major? and Why did you choose it?
Sport Management. I chose it because other than aspiring and working to be a pro athlete, I would like to be a coach, athletic director, or a sports information director at a major university or HBCU.
What to date has been your proudest moment @ Your HBCU?
None to date to be honest, I've been pretty happy at Johnson C Smith so far.
Where are the spots to go to if you wanted to cuddle with your boy or girlfriend?
Lol. Either my room, or the student union and/or "bull pen" (the rotunda of our student union)
What are the chants heard most often at the sporting events?
"This aint nothin but a SMITH THANG" and "ROCK the Blue and Gold"
How are you positively active on campus? (e.g. clubs, SGA, etc.)
Yes.
Where is the "yard" located?
Well our Greek Row is located beside our gym, and our version of a "yard" is known as the "block" at JCSU it's the courtyard that is surrounded by the library, smith residence hall, and the student union/cafeteria.
What and where are the historical places on campus?
Biddle Hall (the epicenter of our University). It's the building in where all facets of business for the school are operated at.
How many "firsts" have you had at college ? What are they? (e.g. first road trip, first job interview, first love, first "F or A", etc.)
Road Trip and Gym Party.
How did you overcome your nervousness about going to college?
Just being myself and gravitating to my teammates since I have the most in common with them and meeting their friends from there.
What Fraternity are you thinking of joining?
No Comment.
Johnson C. Smith University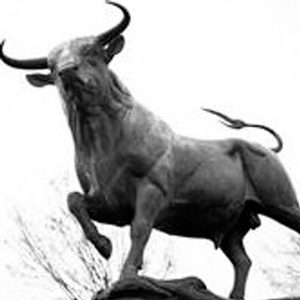 Students: 1,438
Under Graduates: 1,375
Post Graduates: 63
Athletics: Johnson C. Smith University competes as members of the Central Intercollegiate Athletic Association for all 13 varsity sports. Johnson C. Smith University offers Basketball. Cross Country. Football, Golf, Track & Field, Tennis, Bowling, Softball, Tennis, and Volleyball.
Notable Alumni: Sadye Curry - 1963 - First African-American woman to become a gastroenterologist in the United States** De'Audra Dix - 2009 - CFL Player** Leford Green - 2011 - Track Athlete** Cheris F. Hodges - 1999 - Author of African American romance novels** John Taylor - Attended - Member of the 49ers teams that won Super Bowls XXIII, XXIV, and XXIX. He was also a 2xPro Bowler** Faya Ora Rose Touré - 1969 - American civil rights activist and lawyer. She was the first black female judge in Alabama** Danielle Williams - 2014 - Track athlete** Shermaine Williams - 2011 - Track athlete** Steve Wilks - Football Assistant coach, Assistant head coach and defensive coordinator for the Carolina Panthers** Mike Minter - Football Assistant coach, former NFL safety for the Carolina Panthers** Edward Jackson - Football Coach, one of the greatest HBCU football coaches of all-time. **
Website: http://www.jcsu.edu/


Latest Trending Interviews
Interviews Featuring "Johnson C. Smith University"