Joseph Bannerman, Tuskegee University- c/o 2021, Political Science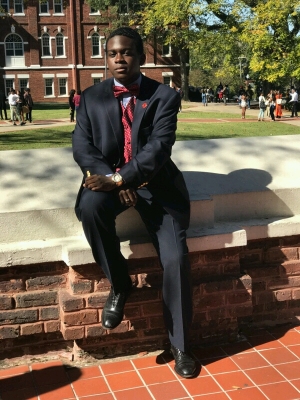 Where are you from? Who introduced you to HBCUs?*
I proudly hail from "The Magic City": Birmingham, Alabama.

I attended Ramsay High School, and "Up From Slavery" by Booker T. Washington is required reading during your sophomore year. As part of our studies on the book, we took a trip to Tuskegee University. Once I stepped foot on campus, it was love at first sight.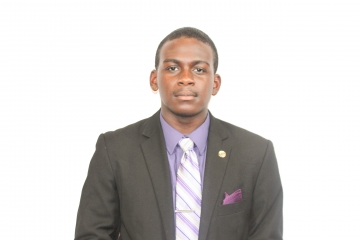 Freshman Class President, Tuskegee University
Why did you choose an HBCU over a pwi?*
I wanted to attend an institution that gave me a family atmosphere with a quality education. I wanted to go to a school that produced the best and brightest of the Black community.

I wanted to learn about and be immersed in Black history all year long, not just one month. I wanted an institution that always welcomed those like me, where I would feel welcome, and provided me with networking opportunities to assist both myself and others: Tuskegee University was the only school to fit that bill.
What is the story of your "experience" at Your HBCU given its heralded status as a stellar and prestigious institution?*
I currently serve as Freshman Class President of Tuskegee University, which has opened me to a wealth of opportunities. I ran on the platform of networking, and have served as an embodiment of the benefits of such.

I've started a directory of student-run businesses known as the Skegee Network in order to increase brand exposure to both the campus and the community.

I was appointed the first-ever Student Consultant to the Tuskegee Historic Preservation Commission, serving as a liaison between the commission and the university.

But better than that, Tuskegee has cultivated me into a man ready to take the political and legal world by storm when the time comes.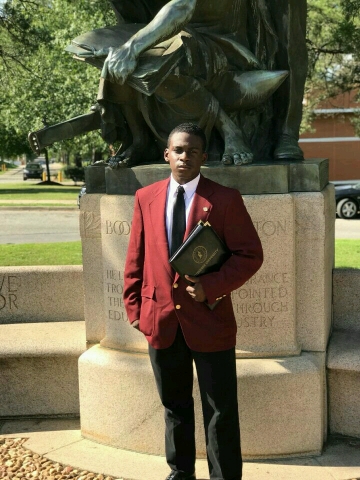 "Once they trust you to lead, you must trust yourself. Leadership is not for the faint of heart." (Original Quote)
"First time" experiences at your HBCU?*
My first time in The Shed: there is NO HBCU experience that compares to that.

I've met some of my closest friends on campus there. Several of my favorite memories from this past semester occurred in the Shed. I even made it to the famed ledge one game! It's magical, it's amazing, and the turn up is unmatched!


Who are the professors that have impacted your life in and out of the classroom? How did they do that?*
Dr. Worth Hayes, my HCASC (quiz bowl) coach and history professor. Dr. Hayes is my HCASC coach and has taught me principles for quiz bowl that I utilize in other areas of my life, such as practice, persistence, and accountability.

Dr. Noel Thompson, my political science professor and SGA adviser. Dr. Thompson agreed to serve as adviser for Freshman Class Council and has been instrumental in helping us connect with the city of Tuskegee.

Dr. Thierno Thiam, my department chair. He allowed me to meet two of my role models, Bakari Sellers and Cory Booker, when they visited campus.

These men have aided in helping me network in both the campus and community, allowing for the realization of several of my initiatives as class president, including the Sammy L. Younge V.O.T.E. Initiative (registering to vote, political activism) and Network To Make Your Net Worth (networking and career readiness).
What is your major? and Why did you choose it?
My major is political science, with intentions to attend law school after my matriculation at Tuskegee University.

I want to be a lawyer both to help stem the tide Black incarceration, and as a tribute to my older sister, who passed from cardiac arrest at age 21 in July 2017. I want to help improve the lives of as many people as possible, and I will do so as a civil rights activist, lawyer, and future President of the United States.
How are you positively active on campus? (e.g. clubs, SGA, etc.)
Freshman Class President, Tuskegee Historic Preservation Commission, College Democrats, NAACP, Woke Vote, Black Voters Matter, Pre-Alumni Council, Street Team, and several others.
What adversities (hardships) have you overcome to become the strong person that you are?
I was diagnosed with Asperger's Syndrome, which is a developmental disorder affecting ability to effectively socialize and communicate.

However, I don't look at it as that, but instead as a unique quality that God has given me to carry out His plan. I would constantly look for opportunities to increase my oratorical skills, and the library became my second home. High school saw a 30 on the ACT among other feats.

I was accepted to my HBCU on a full ride, and I was accepted into 16 other institutions as well. Yes, I have autism, but I am not my diagnosis.

I also suffered the passing of my older sister a month before I began college. I promised her that I'd become class president, and I did. She taught me what it meant to fight, to never give up, and her example inspires me every day.
Who was your greatest influence in your life growing up? And Why?
My parents, their resilience and example have shaped me into the young man that I have become.

My parents always made sure that my priorities were in line, they kept my head in a book, and they instilled several lessons in me that I continue to go by: God comes before anyone and anything else, keep your mind focused on your education, always be yourself, prioritize needs in your life, remain humble, and let the Lord lead you in whatever you do.

My parents provided me with the foundation to be a successful, intellectual, consequential Black man, and for that I will be forever grateful.
What life-changing books would you recommend to others to read?
Up From Slavery by Booker T. Washington, Souls of Black Folk by W.E.B. DuBois, Selected Writings and Speeches of Marcus Garvey, The Mis-Education of the Negro by Carter G Woodson, and anything by Dr Martin Luther King or Malcolm X. Also, you can never go wrong with the Bible.
When and how did you discover your passion in life?
The killing of Trayvon Martin in 2012 was the spark that ignited a raging inferno of activism within me.

From then on, the constant onslaught of police brutality and the appearance of a regression of civil rights stirred me to action. My passion is in advocating for Black people and working on increasing our political, economic, and social reach.

I am particularly passionate about allowing our community to realize and utilize our political power, and I've helped my classmates register to vote and continue to do so.

Activism is my passion, and I will one day serve in politics to advance the concerns of the poor and forgotten, especially those that look like us.
Tuskegee University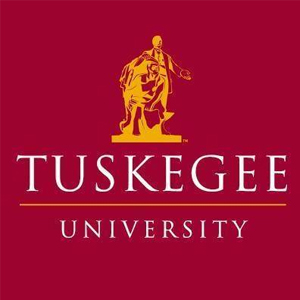 Students: 3,118

Athletics: Tuskegee University is a member of the National Collegiate Athletic Association (NCAA) Division II and competes within the Southern Intercollegiate Athletic Conference (SIAC). Tuskegee University offers Baseball, Basketball, Track and Field, Cross Country, Softball, Tennis, Football, and Volleyball.
Notable Alumni: William A. Campbell - 1937 - Member of the Tuskegee Airmen who rose to the rank of Colonel** Ralph Ellison - Scholar, author of Invisible Man** The Commodores - 70s R&B band whose members met while attending Tuskegee** Tom Joyner - 1971 - Radio host whose daily program, The Tom Joyner Morning Show, is syndicated across the United States and heard by over 10 million radio listeners.** General Daniel "Chappie" James - 1942 - US Air Force Fighter pilot, in 1975 became the first African American to reach the rank of four-star General** Lonnie Johnson (inventor) - Inventor of the Super Soaker, former NASA aerospace engineer** John A. Lankford - 20th century architect** Danielle Spencer - Television actress best known as Dee from the 1970s TV show What's Happening!!** Dr. Ptolemy A. Reid 1955 - Prime Minister of Guyana (1980–1984)** Rich Boy - Rapper** Lionel Richie - R&B singer, Grammy Award winner** Herman J. Russell - 1953 - Founder and former president and CEO of H. J. Russell Construction Co., the largest minority owned construction company in the US** Betty Shabazz - Wife of Malcolm X** Jake Simmons Jr. - 1919 - Oil broker and civil rights advocate** Keenen Ivory Wayans - Actor, comedian, and television producer** Elizabeth Evelyn Wright - Educator and humanitarian, founder of Voorhees College*
Website: http://www.tuskegee.edu/


Latest Trending Interviews
Interviews Featuring "Tuskegee University"
Interviews Featuring "Political Science"