Joseph Beard, Jackson State University- c/o 2013, History
Where are you from? Who introduced you to HBCUs?*
St. Louis, MO. My father went to Jackson State, my mother to Spelman College. My maternal grandfather went to North Carolina A&T and my maternal grandmother went to Bennett.
Joseph Beard suited up playing for the "Sonic Boom" | Image Credit: Joseph Beard
Why did you choose an HBCU over a pwi?*
Family tradition, and I am a BandHead so I was going to march in one of the marching bands.
What is the story of your "experience" at Your HBCU given its heralded status as a stellar and prestigious institution?*
N/A
Joseph Beard, proud graduate of Jackson State University (Class of 2001) | Image Credit: Joseph Beard
"First time" experiences at your HBCU?*
N/A
Who are the professors that have impacted your life in and out of the classroom? How did they do that?*
Dr. Denoral Davis and he flunked me. I missed too many days in one of his classes and he flunked me. I tried to plead my case and he held to his guns. It was the way he did it, not in a bad way and I saw that he wanted me to do well but he could not give me anything. It made me want to make it right with him.
What sports do/did you play at your HBCU? What positions?
N/A
What sports and/or extra curricular activities did you do in High School? And why?
Track, Basketball, Band, community service. Track because my friends were into it and I won the state triple jump my senior year.
College crush?
One girl in the J Settes, and one girl who was a Delta.
Who invited you to interview with us?
N/A
Your wildest moment at college?
N/A
What is your funniest college story? (everyone has one lol)
N/A
Jackson State University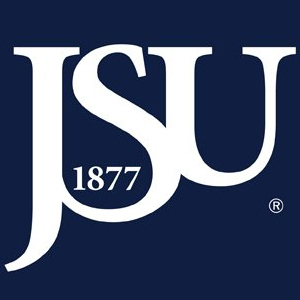 Students: 9,811

Athletics: Jackson State University is a member of the NCAA Division I-FCS (Football Championship Subdivision) Southwestern Athletic Conference, commonly known as the SWAC. All SWAC sports are DI with Football being FCS. Currently, the university fields teams in men's and women's basketball, baseball, softball, golf, tennis, soccer, and bowling; women's volleyball; and men's football.
Notable Alumni: Vivian Brown - Weather Channel meteorologist** Demarco Morgan - News anchor for WNBC in New York City** Percy Greene - Founded the Jackson Advocate newspaper, Mississippi's oldest black-owned newspaper** Cassandra Wilson - Jazz vocalist and musician** Willie Norwood - American Gospel singer, father and voice coach of R&B singers Brandy and Ray J** Cornell William Brooks - 1983 - Harvard trained lawyer that served as the 18th President and CEO of the NAACP** Tony Yarber - 2004 - Mayor of Jackson, Mississippi** Malcolm D. Jackson - CIO at Environmental Protection Agency during President Barack Obama administration. He is a Presidential Appointment** Shasta Averyhardt - 2008 - Professional golfer, 1st African-American woman to qualify for the LPGA Tour since 2001, and its fourth African-American woman member in the 60-year history of the tour** Marcus Benard - 2009 - Current NFL linebacker** Walter Payton - 1975 - Pro Football Hall of Fame running back; played entire career for the Chicago Bears** Karen Taylor - Played professionally in Europe, mother of Stanley Johnson** Michael Tinsley - 2006 - Track & Field sprinter** First Lady Michelle Obama - 2016 - First African-American to serve as First Lady of the United States. She was given an honorary doctorate from Jackson State University where she served as the keynote speaker for its 2016 Spring undergraduate commencement ceremony**
Website: http://www.jsums.edu/


Latest Trending Interviews
Interviews Featuring "Jackson State University"
Interviews Featuring "History"