Kiara Kyle, Winston-Salem State University- c/o 2013, Nursing
Where are you from? Who introduced you to HBCUs?*
I was born in Decatur, Georgia. I then relocated to Wilmington, Delaware and finally settled in Greensboro, North Carolina about 7 years ago. My parents introduced me to all things I know about HBCUs.
Kiara on her way to attend a ceremony for the new members of the "Black Women for Change" organization
Why did you choose an HBCU over a pwi?*
My parents instilled in me the importance of HBCUs. My mother attended Tuskegee University, but obtained her degree from a PWI. She always speaks of how she regrets not staying at her HBCU. My father only ever attended a PWI and if he could go back and do it again, he says he would attend a HBCU.
Kiaras' Father and Sister (a student at FAMU ) showing love for HBCUs!
What is the story of your "experience" at Your HBCU given its heralded status as a stellar and prestigious institution?*
I've experienced tremendous school pride and people that really care about you, just as I thought I would. I've experienced some of the worst things and people of my life and some of the best. WSSU is everything I thought it would be and more. I've gained life experiences that I never could of anywhere else.
"First time" experiences at your HBCU?*
N/A
Who are the professors that have impacted your life in and out of the classroom? How did they do that?*
I just completed my first year so I've only had so many professors. So far, the professor that stands out the most to me is Dr.Boone.

He takes a special interest in making sure you leave with more than just a degree, with real knowledge. He challenges you to actually think; not just to do the work, but to fully understand it. He's especially hard on his African-American male students, but pushes his African-American females also because he knows that we're competing with people that were born more privileged than us just because of their skin color. I had a problem and he's the only person at WSSU, I felt like I could go to. I'll forever be grateful for that.
Best restaurants on/near campus? Best dishes?
I rarely go to our cafeteria, but the pizza is great. The Ram Shack and Java City are the best places to eat on campus. I love the smoothies in Java City and the philly cheese steak in the Ram Shack There's supposed to be more restaurants added in our new Student Union Center that should be up and fully running any day now. We're getting a Popeyes and we'll have Subway still.
College crush?
I don't really have one. My major, Nursing has all my attention. I think I'm in love lol.
Winston-Salem State University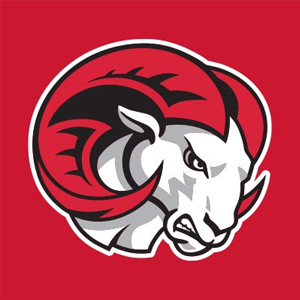 Students: 6,442
Under Graduates: 5,975
Post Graduates: 467
Athletics: Winston-Salem State University is currently a member of the Central Intercollegiate Athletic Association (CIAA) in NCAA Division II. Winston-Salem State University offers Baseball, Basketball, Cheerleading, Cross Country, Football, Softball, Tennis, Track and Field, and Volleyball.
Notable Alumni: Earl "The Pearl" Monroe - Former NBA guard; member of Naismith Memorial Basketball Hall of Fame** Earl "The Twirl" Williams - American-Israeli basketball player** Stephen A. Smith - American ESPN personality, co-star of ESPN First Take** Louis Farrakhan - American religious leader, African-American activist, and social commentator** Louise Smith - Tied for the second woman to race in NASCAR at the top level. She was known as "the first lady of racing** Dennis L.A. White - American stage and screen actor noted for portraying Damion 'D-Roc' Butler in the Notorious B.I.G. biopic entitled Notorious** Yancey Thigpen - Former NFL wide receiver** Maria Howell, Wanda Maria Howell - American actress and singer. She made her film debut in The Color Purple (1985) and appeared in Hidden Figures (2016) as Ms. Sumner** William Hayes - American football defensive end in the National Football League (NFL) Ted Blunt - Retired American elected official, educator and former athlete. Ted served as the former President, City Council of Wilmington, Delaware** Carla Cunningham - American Democratic politician. She is a member of the North Carolina House of Representatives from the 106th District, being first elected in 2012** Harry Lewis - Member of the Pennsylvania House of Representatives, representing the 74th House district in Chester County, Pennsylvania**
Website: http://www.wssu.edu/


Latest Trending Interviews
Interviews Featuring "Winston-Salem State University"
Interviews Featuring "Nursing"