Latisha Miles, Central State University- c/o 2013, Business Administration
Name : Latisha Miles
HBCU : Central State University
Graduation Year : 2013
Major : Business Administration
Where are you from? Who introduced you to HBCUs?*
I am from Indianapolis, Indiana.
Latisha Miles Central State University 2 Latisha Miles' hard work and social eloquence is rewarded as she graduates from the one and only Central State University c/o 2013
Why did you choose an HBCU over a pwi?*
I chose an HBCU over a PWI, because I wanted the opportunity to delve into my history more than a PWI would allow me to do.
What is the story of your "experience" at Your HBCU given its heralded status as a stellar and prestigious institution?*
My HBCU experience is purely described by growth.

While at my HBCU (Central State University), I grew into a woman.

I learned how to take care of my own business, while still having time for fun. CSU taught me the essence of a well-balanced lifestyle.

My HBCU experience couldn't be traded for all the money in the world. I LOVE MY CSU!
"First time" experiences at your HBCU?*
N/A
Who are the professors that have impacted your life in and out of the classroom? How did they do that?*
Mr. Kenyal McGee left a major impression on my academic and personal life.

He made me work so hard during his course that I thought it would never end.

All the work he gave was fully relevant to his course, so my hard work resulted in an "A" in his course. To this day, he still communicates with me to make sure that I am staying on track.
Best restaurants on/near campus? Best dishes?
My favorite restaurant near campus was BD's Mongolian grill.My favorite restaurant near campus was BD's Mongolian grill.
College crush?
My college crush was actually Aamar Blair. He was my initial freshman rival, and a major support system.
Central State University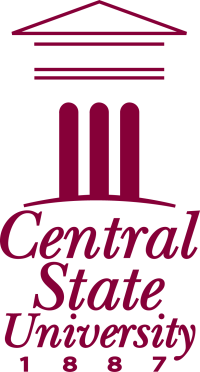 Students: 2,116

Athletics: The university competes as a member of the National Collegiate Athletic Association (NCAA) at the Division II level. The university fields teams in twelve sports: men's and women's basketball, men's and women's cross country, football, men's and women's college tennis, men's and women's indoor and outdoor track and field, and women's volleyball. Central State is a member of the Great Midwest Athletic Conference (G-MAC) in most sports,[10] while the football team competes in the Southern Intercollegiate Athletic Conference (SIAC). CSU's main athletic rival is Kentucky State University.
Notable Alumni: Elizabeth Eckford - One of Little Rock Nine** MacArthur DeShazer, Sr. - 1971 - Former White House Fellow (1984-85); Former Director, African Affairs, White House National Security Council (1993-96); Former Associate Deputy Secretary for International Labor Affairs - Department of Labor(1998 - 2001)** Hastings Kamuzu Banda - Former President of Malawi** Wayne A. Cauthen - First African American appointed as City Manager of Kansas City, MO** Clay Dixon - Former City Commissioner and Mayor of Dayton, Ohio** Arsenio Hall - 1992 - Honorary Doctor of Humane Letters degree** James T. Henry, Sr. - First Black mayor and City Commissioner of Xenia, Ohio** Omarosa Manigault-Stallworth - 1996 - Actress** Kedar Massenberg - Record label executive and producer** Leontyne Price - Opera singer** Teddy Seymour - First African American to sail around the world solo** Dayvon Ross - NFL Player** Jason Thomas - 9/11 Hero** Abram Wilson - California politician, former mayor of San Ramon, California** Nancy Wilson - Jazz Singer** Roland Winburn - Member of Ohio House of Representatives**
Website: http://www.centralstate.edu/


Latest Trending Interviews
Interviews Featuring "Central State University"
Interviews Featuring "Business Administration"