Lester Holmes, Wilberforce University- c/o 2013, Mass Communications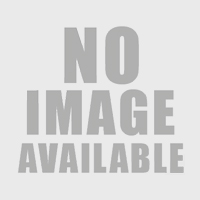 Where are you from? Who introduced you to HBCUs?*
I'm from Pittsburgh, Pennsylvania. Born and raised (Go Steelers!). I first heard of HBCU's by watching a show called "A Different World." I wanted to go to Hillman.
Dr. Tanya M. Morah, Associate Professor of Communications at Wilberforce University | I
Why did you choose an HBCU over a pwi?*
My main motivation was my desire to leave Pittsburgh. I love my hometown but I needed change.
What is the story of your "experience" at Your HBCU given its heralded status as a stellar and prestigious institution?*
Wilberforce is my family. There isn't a day that goes by where I'm not in communication with someone affiliated with Wilberforce.

That "family" experience is unique to HBCU's. I think you would have to attend one to fully grasp the concept of the family bond we have with one another.

I grew up there and I became a man on that campus. Wilberforce gave me the marketable skills necessary to compete in the workplace with anyone.
"First time" experiences at your HBCU?*
N/A
Who are the professors that have impacted your life in and out of the classroom? How did they do that?*
It's hard to choose just one. There were several that left a positive impact on my life.

Dr. Tanya Morah, taught me that laziness will not be rewarded or tolerated.

Professor Barnes taught me the "X's and O's" of journalism, but the one person who really left an impact is Dr. James Arthur Williams, then Professor of Choral Music at Wilberforce.( I was a member of the Wilberforce University Choir.)
Best restaurants on/near campus? Best dishes?
The best restaurants were in the dorms. We had guys who would cook 7-course meals on hot plates and sell them.
College crush?
She knows and that's all that matters.
Wilberforce University
Students: 500

Athletics: Wilberforce University is a part of the National Association of Intercollegiate Athletics (NAIA), primarily competing as an Independent of the Association of Independent Institutions (AII). Wilberforce University offers Men's sports including basketball and cross country, while women's sports include basketball and cross country. Students also participate in the following intramural sports: basketball, softball, volleyball, flag football, and tennis.
Notable Alumni: Ossian Sweet - African American doctor notable for self-defense in 1925 against a white mob's attempt to force him out of his Detroit neighborhood, and acquittal at trial** Theophilus Gould Steward - 1881 - U.S. Army chaplain and Buffalo Soldier** Demetrius Newton - Civil rights attorney** Bill Powell - Owner and designer of Clearview Golf Club, the first integrated golf course in America and the first owned and designed by an African American** Leontyne Price - Opera singer and first African American prima donna of the Metropolitan Opera** Leon Jordan - 1932 - Politician and civil rights activist; considered one of the most influential African Americans in the history of Kansas City, Missouri** James H. McGee - City commissioner and first African American mayor of Dayton, Ohio** John R. Fox - Recipient of the Medal of Honor** Raymond V. Haysbert - Business executive and civil rights leader** Floy Clements - First African-American woman to serve in the Illinois House of Representatives (1959-1960)** Victoria Gray Adams - Pioneering civil rights activist** Regina M. Anderson - Playwright, librarian, and member of the Harlem Renaissance** Hallie Quinn Brown - 1873 - Educator, writer and activist**
Website: http://www.wilberforce.edu/


Latest Trending Interviews
Interviews Featuring "Wilberforce University"
Interviews Featuring "Mass Communications"