Mary Hernandez, Fisk University- c/o 2013, Music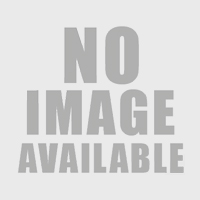 Name : Mary Hernandez
HBCU : Fisk University
Graduation Year : 2013
Major : Music
Email : mnh1940@aol.com
Where are you from? Who introduced you to HBCUs?*
I was born in Nashville, Tn. and because my father was a physician and in the Army during WWII, had lived in Tennessee, Arizona, Puerto Rico and Alabama by the time I was 14.
Why did you choose an HBCU over a pwi?*
I was planning to get married and my parents were ABSOLUTELY opposed, so my parents took me to Fisk (where many of their friends were employed) and enrolled me. However, I have to say several of my favorite relatives , family friends and teachers were graduates of Fisk.
What is the story of your "experience" at Your HBCU given its heralded status as a stellar and prestigious institution?*
N/A
"First time" experiences at your HBCU?*
N/A
Who are the professors that have impacted your life in and out of the classroom? How did they do that?*
Aaron Douglas, Robert Hayden, Cerelle Warfield, John Cottin, William Dawson and so many more who taught me were ALWAYS expecting the very best from each of their students.

They knew your name as you crossed the yard, asked about family members they knew and/or had taught. So it was an extension of the family circle where excuses were NEVER accepted and your very best was ALWAYS expected.
What sports do/did you play at your HBCU? What positions?
N/A
What sports and/or extra curricular activities did you do in High School? And why?
N/A
Best restaurants on/near campus? Best dishes?
White's for fish sandwiches, Mary's for barbecue, Collier's. Unfortunately, neither Collier's nor White's are open and the barbecue at Mary's does not taste the same.
College crush?
Not going there!
Who invited you to interview with us?
N/A
Your wildest moment at college?
N/A
What is your funniest college story? (everyone has one lol)
N/A
Fisk University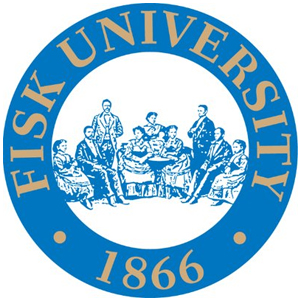 Students: 700+

Athletics: Fisk University is part of the National Association of Intercollegiate Athletics (NAIA) Division I level, primarily competing in the Gulf Coast Athletic Conference (GCAC). Men's sports include basketball, cross country, tennis and track & field; women's sports include basketball, cross country, softball, tennis, track & field and volleyball.
Notable Alumni: Nikki Giovanni - 1967 - poet, author, professor, scholar** Otis Boykin - 1942 - Inventor, control device for the heart pacemaker** Gregory "DJ GB" Byers - 2013 - DJ, Producer** William L. Dawson (politician) - 1909 - U.S. Congressman (1943–1970)** Charles Diggs - United States House of Representatives Michigan (1955–1980)** Rel Dowdell - 1993 - Acclaimed filmmaker** James J. Durham - 1880, 1885 - Founder of Morris College** Venida Evans - 1969 - Actress, best known for IKEA commercials** John Hope Franklin - 1935 - Historian, professor, scholar, author of landmark text From Slavery to Freedom** Esther Cooper Jackson - 1940 - Founding editor of Freedomways Journal** Leonard Jackson (actor) - 1952 - Actor, Five on the Black Hand Side; The Color Purple** Matthew Knowles - 1973 - Father and former manager of Beyoncé, founder and owner of Music World Entertainment, and adjunct professor at Texas Southern University** Hon. Hazel O'Leary - Former U.S. Secretary of Energy** Alma Powell - Wife of Gen. Colin Powell** Margaret Murray Washington - 1890 - Lady Principal of Tuskegee Institute and third wife of Booker T. Washington** Ida B. Wells - American civil rights activist and women's suffrage advocate** Frederica Wilson - 1963 - U.S. Representative for Florida's 17th congressional district**
Website: http://www.fisk.edu/


Latest Trending Interviews
Interviews Featuring "Fisk University"
Interviews Featuring "Music"