Nekos Davis, Tuskegee University- c/o 2013, Psychology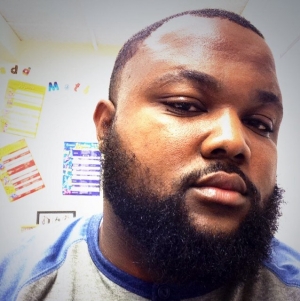 Where are you from? Who introduced you to HBCUs?*
West Point, Ga. Family members attended and graduated from HBCU's.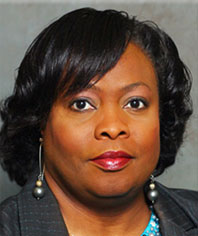 Interim Chair and Associate Professor Vivian L. Carter, PhD, MHR | Image Credit: tuskegee.edu
Why did you choose an HBCU over a pwi?*
Truthfully it's all I've every known, not saying I'm against pwi; but I believe in what our schools have to offer more than pwi's.
What is the story of your "experience" at Your HBCU given its heralded status as a stellar and prestigious institution?*
My experience was solely based on finding out who I was as a person,and taught me first hand how to handle business. Tuskegee molded me into a hard working man.
Interim Chair and Associate Professor Vivian L. Carter, PhD, MHR | Image Credit: tuskegee.edu
"First time" experiences at your HBCU?*
N/A
Who are the professors that have impacted your life in and out of the classroom? How did they do that?*
Dr. Carter one of my sociology professors invested the most within. She explained the black family infrastructure to me as a whole. Her teachings really instilled some core values within me, that I want to carry over into my family.
What sports do/did you play at your HBCU? What positions?
N/A
What sports and/or extra curricular activities did you do in High School? And why?
Football, wrestling, and I was a member of the Key Club. I played football and wrestled, to stay active and keep from going home everyday. It was boring. Key Club, just happened because I was a diverse person.
Best restaurants on/near campus? Best dishes?
The COOP! That was the main attraction, and it was one of the only places that stayed open 24 hours. It's a small buffet place, we mostly ate there coming from a night out.

Other places, were KFC-Taco Bell (this place was horrible! And there was this BBQ trailer that would sell plates every Thursday.
College crush?
Kermetria McMurry, she's from Jonesboro, La. Good ole' country girl, she has strong HBCU roots in her family. Her mom graduated from Southern, and was department head at Grambling.
Who invited you to interview with us?
N/A
Your wildest moment at college?
N/A
What is your funniest college story? (everyone has one lol)
N/A
Tuskegee University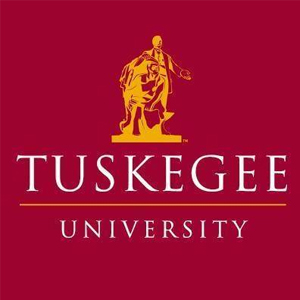 Students: 3,118

Athletics: Tuskegee University is a member of the National Collegiate Athletic Association (NCAA) Division II and competes within the Southern Intercollegiate Athletic Conference (SIAC). Tuskegee University offers Baseball, Basketball, Track and Field, Cross Country, Softball, Tennis, Football, and Volleyball.
Notable Alumni: William A. Campbell - 1937 - Member of the Tuskegee Airmen who rose to the rank of Colonel** Ralph Ellison - Scholar, author of Invisible Man** The Commodores - 70s R&B band whose members met while attending Tuskegee** Tom Joyner - 1971 - Radio host whose daily program, The Tom Joyner Morning Show, is syndicated across the United States and heard by over 10 million radio listeners.** General Daniel "Chappie" James - 1942 - US Air Force Fighter pilot, in 1975 became the first African American to reach the rank of four-star General** Lonnie Johnson (inventor) - Inventor of the Super Soaker, former NASA aerospace engineer** John A. Lankford - 20th century architect** Danielle Spencer - Television actress best known as Dee from the 1970s TV show What's Happening!!** Dr. Ptolemy A. Reid 1955 - Prime Minister of Guyana (1980–1984)** Rich Boy - Rapper** Lionel Richie - R&B singer, Grammy Award winner** Herman J. Russell - 1953 - Founder and former president and CEO of H. J. Russell Construction Co., the largest minority owned construction company in the US** Betty Shabazz - Wife of Malcolm X** Jake Simmons Jr. - 1919 - Oil broker and civil rights advocate** Keenen Ivory Wayans - Actor, comedian, and television producer** Elizabeth Evelyn Wright - Educator and humanitarian, founder of Voorhees College*
Website: http://www.tuskegee.edu/


Latest Trending Interviews
Interviews Featuring "Tuskegee University"
Interviews Featuring "Psychology"