Nmadili Okwumabua, Clark Atlanta University- c/o 2013, African American Studies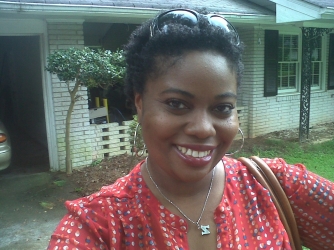 Where are you from? Who introduced you to HBCUs?*
I am from Delta State Nigeria, and Memphis Tennessee! I first learned of HBCU's from my high school friend, who chose to attend Spelman College in Atlanta.
Why did you choose an HBCU over a pwi?*
I chose to attend an HBCU for my graduate degree, because I felt it was the best environment to complete my degree in African / African American Studies. I also knew I would receive total support while doing my research on contemporary African architecture.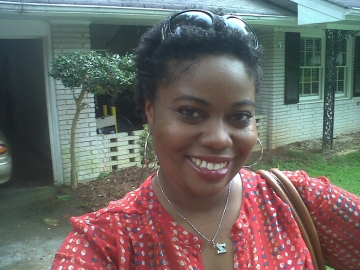 What is the story of your "experience" at Your HBCU given its heralded status as a stellar and prestigious institution?*
N/A
"First time" experiences at your HBCU?*
N/A
Who are the professors that have impacted your life in and out of the classroom? How did they do that?*
My African History professor, Dr. Black (on fB), amazed me with his knowledge of Africa's past. Dr. Barbara Moss, was also a most amazing resource!
What sports do/did you play at your HBCU? What positions?
N/A
Best restaurants on/near campus? Best dishes?
Paschal's Restaurant in Atlanta, GA! | Image Credit: Yelp Paschals! Collard greens, macaroni and cheese, and some buttery cornbread!
Clark Atlanta University
Students: 3,485

Athletics: Clark Atlanta University competes within the Southern Intercollegiate Athletic Conference (SIAC) of the National Collegiate Athletic Association (NCAA), Division II. Men's sports include baseball, basketball, cross country, football and track & field; while women's sports include basketball, cross country, softball, tennis, track & field and volleyball.
Notable Alumni: Ralph Abernathy - 1951 - Civil rights activist** Brenda S. Banks - Archivist, Deputy Director of the Georgia Department of Archives and History and founder of Banks Archives Consultants** Bryan Barber - 1996 - Director of the 2006 film Idlewild** Kenya Barris - Creator and executive producer of ABC's Black-ish** Marva Collins - 1957 - Educator; founder and director of the Westside Preparatory School in Chicago, Illinois** Amanda Davis - News anchor at CBS 46 in Atlanta, Georgia** DJ Drama - 2000 - Music producer** Alexander Jefferson - 1942 - Retired US Air Force Lieutenant Colonel and a member of the Tuskegee Airmen** Robert R. Jennings - President of Alabama Agricultural and Mechanical University** Henry C. "Hank" Johnson 1976 U.S. Congressman, Georgia 4th District Otis Johnson - 1969 - Mayor of Savannah, Georgia** Bomani Jones - 2001 - Sportswriter, Co-Host of Highly Questionable** Kenny Leon - 1978 - Tony Award winning Broadway and film director. Former artistic director of Atlanta's Alliance Theatre** Evelyn G. Lowery - American civil rights activist and leader; marched in the historic Selma to Montgomery March** Mason "Mase" Durrell Bethea - Rapper** Valeisha Butterfield Jones - 2000 - Founder and CEO of the Women in Entertainment Empowerment Network (WEEN), political strategist, youth and women's activist, author and media personality** Eva Pigford - Model/actress; winner of America's Next Top Model Cycle 3** Nnegest Likke - Movie director and screenwriter** Jacque Reid - 1995 - Journalist** Pernessa C. Seele - Immunologist and the CEO and founder of Balm in Gilead, Inc.** C. Lamont Smith - Sports agent, the founder and president of All Pro Sports and Entertainment** Ella Gaines Yates - First African-American director of the Atlanta-Fulton Public Library System**
Website: http://www.cau.edu/


Latest Trending Interviews
Interviews Featuring "Clark Atlanta University"