Sade' Allen, Alabama A & M University- c/o 2013, Therapy
Name : Sade' Allen
HBCU : Alabama A & M University
Graduation Year : 2013
Major : Therapy
Where are you from? Who introduced you to HBCUs?*
I am from Columbus, Georgia. I was introduced to HBCUs by my parents and family, reading magazines, and talking to others about their schools.
Sade' Allen a proud student at Alabama State University
Why did you choose an HBCU over a pwi?*
I chose a HBCU over a pwi because I wanted to know more about my African-American background and where I came from. Also, I knew if I didn't attend an HBCU I would not be exposed to as many opportunities that others I talked to received when they attended a HBCU
What is the story of your "experience" at Your HBCU given its heralded status as a stellar and prestigious institution?*
As of right now, my story for my HBCU experience is still being made. Everyday, I meet new people and experience new things that make me proud and confident of my college decision.
"First time" experiences at your HBCU?*
Not only is attending Alabama State University a family legacy, it also has a great welcoming, family feeling. When I first visited the campus ( Turkey Day Classic ) I felt and saw how proud alumni was and how happy current students were about Alabama State University.
Who are the professors that have impacted your life in and out of the classroom? How did they do that?*
N/A
Best restaurants on/near campus? Best dishes?
The best restaurant on campus will probably be the restaurants in our student union. We have a wing and pizza place and a Subway. Mu favorite dish is the Philly Cheese Steak combo.
Alabama A & M University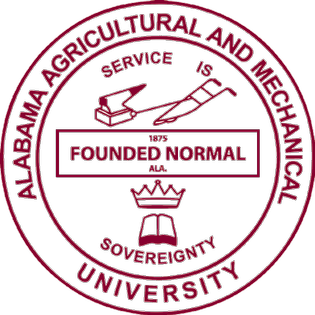 Students: 5,628
Under Graduates: 4,505
Post Graduates: 1,123
Athletics: Alabama A&M's sports teams participate in NCAA Division I (Football Championship Subdivision, formerly I-AA for football) in the Southwestern Athletic Conference (SWAC). The Alabama A&M Department of Athletics sponsors men's intercollegiate basketball, football, baseball, cross country, golf, tennis and track & field along with women's intercollegiate tennis, basketball, soccer, track, cross country, bowling, volleyball and softball. Also offered are men's and women's swimming clubs.
Notable Alumni: Joseph Lowery - American minister in the United Methodist Church and leader in the Civil Rights Movement ** Harriet Josephine Terry - Founder of Alpha Kappa Alpha. Taught English at AAMU for 37 years** Ruben Studdard - Contemporary R&B, pop and gospel music singer** Frank Kearse - NFL Defensive Lineman** Jearl Miles-Clark - Olympic Gold Medalist
Website: http://www.aamu.edu/


Latest Trending Interviews
Interviews Featuring "Alabama A & M University"
Interviews Featuring "Therapy"