Sarah Gibson, Central State University- c/o 2013, Broadcast Journalism
Name : Sarah Gibson
HBCU : Central State University
Graduation Year : 2013
Major : Broadcast Journalism
Where are you from? Who introduced you to HBCUs?*
Politician Kevin Howell is the co-Founder of Black College Club in Ft. Wayne, Indiana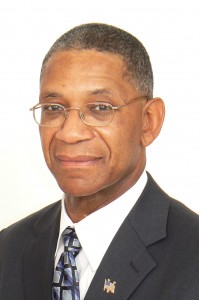 Politician Kevin Howell is the co-Founder of Black College Club in Ft. Wayne, Indiana
Why did you choose an HBCU over a pwi?*
I chose an HBCU over a PWI because I felt it would be a place where the staff and faculty cared about me succeeding as much as I did.
The Journalism and Mass Communications Department at Central State Universit
What is the story of your "experience" at Your HBCU given its heralded status as a stellar and prestigious institution?*
My "experience" at my HBCU has been wonderful from the faculty and staff, to the students and new President and First Gentleman.

They have all played in integral part in making sure that my college experience would be the best possible.

Among many stories, I was honored as a Student Ambassador to escort my President and First Gentleman at the Dayton Classic and stay by them as a personal assistant for that day.
"First time" experiences at your HBCU?*
N/A
Who are the professors that have impacted your life in and out of the classroom? How did they do that?*
N/A
Best restaurants on/near campus? Best dishes?
Applebees, the riblet basket.
College crush?

How did you overcome your nervousness about going to college?

In order to overcome my nervousness about going to college, I simply went to college. The only way to overcome something is by dealing with it. Once I got there, it became easy.

What is your major? and Why did you choose it?

My major is Communications with a Concentration in Broadcast Media. I chose it because I endeavor to be a script writer, director, and producer of plays, movies, and television sit – coms.

central state university - sarah gibson
The Journalism and Mass Communications Department at Central State University; Image Credit: Centralstate.edu
What to date has been your proudest moment @ Central State University?

The proudest moment at my HBCU was when I got a 4.0 while holding nine titles and also taking 18 credit hours, I didn't think I would make it to that G.P.A.

What to date has been your saddest moment @ Central State University?

The saddest moment at my HBCU was when I went with a bus full of people to Chicago in order to celebrate the homegoing of a fallen Marauder who was on the football team, this happened during my Freshmen year.



Suspect wanted in death of CSU athlete

What are you pledging? And why? And if not, why not?

I'm not pledging undergrad. I had a plan when I came in to be done a semester early, pledging will divert me from that goal.

How are you positively active on campus? (e.g. clubs, SGA, etc.)

I am highly involved. I am a Student Ambassador, NABJ Member and Secretary, the new Student Activities Senator, in the Honors Program, I served as a Marauder Fellow, Student Activities Committee Member and Secretary, Student Affairs Committee Member, Sophomore Class Secretary, Wesley Village Hall Council Member, English Tutor, and I am now also a Tour Guide as well.

Where is the "yard" located?

Wilberforce, OH.

What and where are the historical places on campus?

The most historical place on my campus is the Clock Tower which sits across from our Sunken Garden.

central state university clock tower
Clock Tower – Central State University, Ohio
By: Ramani Kandiah Image from: Photo.net
Are there any ghost stories involving buildings or spots on campus?

No.

How many "firsts" have you had at college ? What are they? (e.g. first road trip, first job interview, first love, first "F or A", etc.)

I have had my First Job Interview at college and my First D on a test, but it was brought up to an A.

Describe a situation from your life where this proverb came to life or occurred "The person who grew up without correction will find his mouth slipping instead of his foot."

I don't quite understand the proverb.

What is your process when you are going through a hardship that you have never faced before?

When going through a hardship I have never faced, I face it with previously gained knowledge. I may have never been faced with something in particular, but that doesn't mean I haven't at one point learned something in the past that can contribute to my dealings with it.

Questions about Central State University or what you need to do to attend? Reach out and contact Sarah at the link below!

Sara Is Entertianment

Profile Image Credit: Sarah Gibson



The following two tabs change content below.
Bio
Latest Posts

Staff
Graduate of an HBCU and true believer in HBCUs being the best at giving a well-rounded education academically and personally.
Comments

0 comments


Category : CentralState, Interviews, StudentTags : 2015, broadcast media, central state university, communications, ohio, slider, student, wilberforce
Off
facebook
Twitter
del.icio.us
digg
stumbleupon
Comments are closed.

Find Your HBCU

Search
+ Major | City | State | HBCU | Year +
2010 2012 2013 2014 2015 2016 2017 alabama alumni biology central state university delaware delaware state university fisk university florida florida a&m university georgia grambling grambling state university grid history howard university jackson jackson state university journalism louisiana maryland mass communications mississippi north carolina north carolina a&t state university ohio political science psychology slider sociology south carolina south carolina state university student tallahassee tennessee texas virginia washington dc wilberforce
HBCU SupportersAfrican American Empowerment BlogBlack College Blog SpotBlack On CampusHBCU Digest

Central State University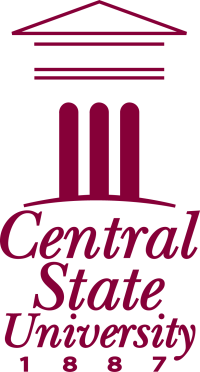 Students: 2,116

Athletics: The university competes as a member of the National Collegiate Athletic Association (NCAA) at the Division II level. The university fields teams in twelve sports: men's and women's basketball, men's and women's cross country, football, men's and women's college tennis, men's and women's indoor and outdoor track and field, and women's volleyball. Central State is a member of the Great Midwest Athletic Conference (G-MAC) in most sports,[10] while the football team competes in the Southern Intercollegiate Athletic Conference (SIAC). CSU's main athletic rival is Kentucky State University.
Notable Alumni: Elizabeth Eckford - One of Little Rock Nine** MacArthur DeShazer, Sr. - 1971 - Former White House Fellow (1984-85); Former Director, African Affairs, White House National Security Council (1993-96); Former Associate Deputy Secretary for International Labor Affairs - Department of Labor(1998 - 2001)** Hastings Kamuzu Banda - Former President of Malawi** Wayne A. Cauthen - First African American appointed as City Manager of Kansas City, MO** Clay Dixon - Former City Commissioner and Mayor of Dayton, Ohio** Arsenio Hall - 1992 - Honorary Doctor of Humane Letters degree** James T. Henry, Sr. - First Black mayor and City Commissioner of Xenia, Ohio** Omarosa Manigault-Stallworth - 1996 - Actress** Kedar Massenberg - Record label executive and producer** Leontyne Price - Opera singer** Teddy Seymour - First African American to sail around the world solo** Dayvon Ross - NFL Player** Jason Thomas - 9/11 Hero** Abram Wilson - California politician, former mayor of San Ramon, California** Nancy Wilson - Jazz Singer** Roland Winburn - Member of Ohio House of Representatives**
Website: http://www.centralstate.edu/


Latest Trending Interviews
Interviews Featuring "Central State University"
Interviews Featuring "Broadcast Journalism"