Shamika Williams-Minisee, Alabama A & M University- c/o 2013, Business Administration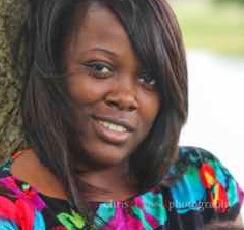 Name : Shamika Williams-Minisee
HBCU : Alabama A & M University
Graduation Year : 2013
Major : Business Administration
Where are you from? Who introduced you to HBCUs?*
I am from St. Louis Missouri. I first heard about HBCUs from my mother, she went to Harris Teachers College which is now Harris Stowe University.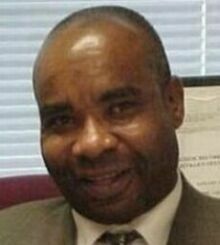 Professor Dike at AAMU
Why did you choose an HBCU over a pwi?*
I chose an HBCU over a pwi because it was instilled in me as a young child. I remember the stories that teachers took care of the students and that the experience at an HBCU was priceless. Looking back at my experience on the hill, I couldn't agree more.
What is the story of your "experience" at Your HBCU given its heralded status as a stellar and prestigious institution?*
The story of my experience to date at AAMU is the bonds that I've made. Aside from learning from the best, I met and married my best friend, I am still friends with those that I met my freshman year and above all, I get this tingly feeling the minute I turn the corner and see the "hill".
"First time" experiences at your HBCU?*
N/A
Who are the professors that have impacted your life in and out of the classroom? How did they do that?*
N/A
What sports and/or extra curricular activities did you do in High School? And why?
I was a cheerleader, on the dance team, student gov rep, debate team and in fbla. I chose to stay active because it just came natural to me.
Best restaurants on/near campus? Best dishes?
WING SHACK…I enjoyed the lemon pepper wings the most.
Alabama A & M University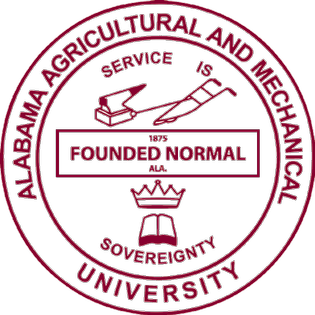 Students: 5,628
Under Graduates: 4,505
Post Graduates: 1,123
Athletics: Alabama A&M's sports teams participate in NCAA Division I (Football Championship Subdivision, formerly I-AA for football) in the Southwestern Athletic Conference (SWAC). The Alabama A&M Department of Athletics sponsors men's intercollegiate basketball, football, baseball, cross country, golf, tennis and track & field along with women's intercollegiate tennis, basketball, soccer, track, cross country, bowling, volleyball and softball. Also offered are men's and women's swimming clubs.
Notable Alumni: Joseph Lowery - American minister in the United Methodist Church and leader in the Civil Rights Movement ** Harriet Josephine Terry - Founder of Alpha Kappa Alpha. Taught English at AAMU for 37 years** Ruben Studdard - Contemporary R&B, pop and gospel music singer** Frank Kearse - NFL Defensive Lineman** Jearl Miles-Clark - Olympic Gold Medalist
Website: http://www.aamu.edu/


Latest Trending Interviews
Interviews Featuring "Alabama A & M University"
Interviews Featuring "Business Administration"