Shannon Edgerson, Jackson State University- c/o 2012, Urban and Regional Planning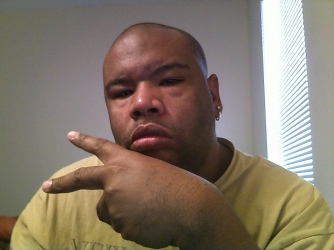 Where are you from? Who introduced you to HBCUs?*
I am from Mandeville, Louisiana and I first heard about HBCU's when I was in the 5th grade. My older family members attended HBCU's, so they told me about the experiences they had when they were students. The Bayou Classic was the most talked about event in my family because I have family members who are both Southern and Grambling alumni.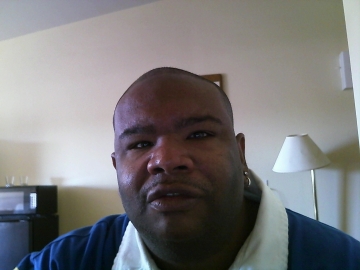 Why did you choose an HBCU over a pwi?*
I felt that I would have more support at an HBCU and the whole college atmosphere would be so exciting with the football games and marching bands.

Coming from a High School that was a little over 10 percent African-American, I felt that I needed a different atmosphere as well as making more friends that were the same ethnicity as myself who had the same or similar goals as far as accomplishing a Bachelor's degree.

I decided to become a student at Southern University and A&M College by attending College Night during my Senior year of high school.

Besides family tradition, all of the information that was presented to me at College Night seemed very interesting and the recruiter seemed very enthusiastic about getting students to attend the University.
On the graduate level, the program that was available captured my attention. It still felt good to retain my education in the SWAC Conference and at an HBCU.
What is the story of your "experience" at Your HBCU given its heralded status as a stellar and prestigious institution?*
I was happy that the departments where I earned both Bachelor's and Master's degrees at were accredited by its respective boards, so that meant both my Bachelor's and Master's degrees meant something once I graduated.

In addition, also knowing that there were great athletes who played sports at both Southern and Jackson State Universities. Lou Brock (Southern), Rickie Weeks (Southern), Avery Johnson (Southern), Walter Payton (Jackson State), Lindsay Hunter (Jackson State).
"First time" experiences at your HBCU?*
I had several firsts that included the good and the bad. I had my first kiss while in college, my first time to other parts of Louisiana such as Assumption Parish, Thibodaux, Houma, New Iberia and unfortunately, it was my first time repeating classes.

In graduate school, it was my first time going to Memphis, TN and traveling through the northern parts of Mississippi as well as attending conferences.
Who are the professors that have impacted your life in and out of the classroom? How did they do that?*
I would say on the undergraduate level at Southern University and A&M college, it would have been Mr. Marcelle and Dr. Yigletu because they were down to earth and made sure that we were on top of our game when it came down to our coursework.

At Jackson State University on the graduate level, it would have been Dr. Wesley, Dr. Kumar, and Dr. Gobar (LinkedIn) because they taught me the fundamentals of how to become an effective urban planner in the real world. I am now using the references from my Urban and Regional Planning classes and incorporating them into my practices as a Neighborhood Revitalization Initiative Assistant.
What sports and/or extra curricular activities did you do in High School? And why?
In High School, I was in the marching band in which I was in the percussion section.

The percussion section enabled me to learn the fundamentals of how to use a drumstick properly as well as learning drum cadences and being able to play them with enthusiasm at pep rallies, football games, and some basketball games.

I also enjoyed learning cadences from Grambling State University even though I still considered it a rival University when I was in high school.

Honestly, I played in the band to keep myself from being bored and it provided me traveling opportunities during football season, it took me places that I wouldn't normally go on a daily basis.
Best restaurants on/near campus? Best dishes?
The cafeteria had decent food and there was always Popeyes, Subway, McDonald's, Wendy's, Burger King and Wingstop (Jackson State).

At Jackson State, there was this place called Stamps burgers that a lot of people went to, but I never got a chance to go there.

As far as dishes at Southern University, I loved the Red Beans and Rice with Fried Chicken on Mondays for lunch as well as the Jambalaya with Shrimp and Sausage and the Hamburgers and Cajun Fries.

At Jackson State, I love the Fried Chicken and Rice as well as the Hamburgers and Fries and sometimes the Chicken Patties.
College crush?
I had several college crushes, but it turned out the opposite of what I wanted because other dudes were more aggressive than me and actually got the female I wanted or the female already had a boyfriend.

My college crushes during my undergraduate years included: Crystalyn LaGarde, Najee Haney, Meredith Parker, Katecia Jackson, Shadonna Bonner, Crystal Butler and June Williams. During my graduate years, my crushes included: Mahogany Mitchell, Abrianna Brown, Gwendolyne Ballard, Tiffany Murray,Denise Clark and Bianca Cook.

There were a few others I seen around campus often, but never got a chance to ask their names or talk to them.
Ghost stories involving buildings or spots on campus?
I never wanted to hear about anything like that.
What is your major? and Why did you choose it?
My major at Southern University and A&M College as a undergraduate student was Business Economics and I chose that major because it taught me the principles of how money can be a factor in the economy.

My major at Jackson State University as a graduate student was Urban and Regional Planning with a concentration in Community Development and Housing.

I chose this major and concentration because it had something to do with Economics and Geography, which Geography is one of my favorite subjects.

I love to see neighborhoods look better and I love to see how people feel about their community, I love to see their reactions.
What to date has been your proudest moment @ Your HBCU?
My overall proudest moments was when I walked across that stage to receive my degrees at both Southern and Jackson State with my Bachelor's and Master's degrees respectively.
Where are the spots to go to if you wanted to cuddle with your boy or girlfriend?
At most HBCU's, the highest floor of the library in a designated area would be a great spot as well as a secluded spot near the river or on the plaza.
What are the chants heard most often at the sporting events?
SU, SSSSSSSU repeatedly or "Fire it up SU, Fire it up."

At JSU, it was basically "Fire it up JSU"
How are you positively active on campus? (e.g. clubs, SGA, etc.)
I was part of the Economics and Finance club at Southern University in my undergraduate years. At Jackson State, I was part of the Student Planning Association and the Graduate Student Association.
Where is the "yard" located?
At Southern University, the "yard" was basically the whole campus and at Jackson State University, the referred to the yard as the "plaza."
What and where are the historical places on campus?
The President's House -Southern University

Ayer Hall – Jackson State University
What to date has been your saddest moment at your HBCU?
My saddest moments were when my grandmother passed away and didn't get a chance to see me walk across that stage to earn my Bachelor's degree as well as my uncle who passed away and didn't get a chance to see me earn my Master's degree.

Also, when my mom had to go to the hospital twice due to major health problems when I was in graduate school. Finally, when students got killed near the campus during the times I was in both undergrad and grad schools.
What situation in your life made you feel like you had arrived into woman/manhood?
Once I had to accept more responsibilities such as paying bills.
How do you deal with racism when you encounter it?
I didn't deal with any major racism while in school. I only dealt with minimal racism in the work world, all I could do was try my best at my task or duties. In the present, if I was to deal with any type of major racism, I would approach that person and ask him or her why don't you like me, is there anything we could do to solve that problem on a positive note.

Also there is racism among African-Americans and the same goes for that issue as well.
When and how did you discover your passion in life?
Once I was in high school, I knew that I wanted to be educated and have a job that mostly required sitting behind a desk with minimal outside work.
What's your take on life (in the philosophical sense)?
My take on life is that I use the acronym "YOLO", which means You Only Live Once and by using that acronym, make the best out of your life which includes making wise choices, but at the same time be wild and adventurous within your comfort level.

Also obtain as much education and knowledge as you can handle, be able to communicate effectively with other people. Finally, live life to the fullest.
How did you overcome your nervousness about going to college?
I overcame my nervousness by bringing items that were from home, which reminded me the reason why I am here at college.

I became familiar with my roommates and also seeing those fine, sexy ladies walking across campus, that eliminated my homesickness.

Also, once the professor started teaching, the material that was presented was like a review of the things we learned in high school. The beginning of college was like a smooth transition from high school.
Are you a member of a fraternity?
I did not pledge because I didn't want to be a part of an organization who competed against others. Some of these people had personal "beef" because of the organizations. I had love for individuals, regardless of who they were.
If you could speak to those family members that have risen but that live forever through you, what words would you speak?
I would say thank you for everything you have done to improve my life.
If you could only speak two sentences to the youth coming after you what would you say?
1. Stay in school, get your education.
2. Go to college, so you have a better chance of getting a higher paid job.
Jackson State University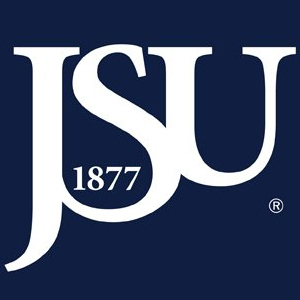 Students: 9,811

Athletics: Jackson State University is a member of the NCAA Division I-FCS (Football Championship Subdivision) Southwestern Athletic Conference, commonly known as the SWAC. All SWAC sports are DI with Football being FCS. Currently, the university fields teams in men's and women's basketball, baseball, softball, golf, tennis, soccer, and bowling; women's volleyball; and men's football.
Notable Alumni: Vivian Brown - Weather Channel meteorologist** Demarco Morgan - News anchor for WNBC in New York City** Percy Greene - Founded the Jackson Advocate newspaper, Mississippi's oldest black-owned newspaper** Cassandra Wilson - Jazz vocalist and musician** Willie Norwood - American Gospel singer, father and voice coach of R&B singers Brandy and Ray J** Cornell William Brooks - 1983 - Harvard trained lawyer that served as the 18th President and CEO of the NAACP** Tony Yarber - 2004 - Mayor of Jackson, Mississippi** Malcolm D. Jackson - CIO at Environmental Protection Agency during President Barack Obama administration. He is a Presidential Appointment** Shasta Averyhardt - 2008 - Professional golfer, 1st African-American woman to qualify for the LPGA Tour since 2001, and its fourth African-American woman member in the 60-year history of the tour** Marcus Benard - 2009 - Current NFL linebacker** Walter Payton - 1975 - Pro Football Hall of Fame running back; played entire career for the Chicago Bears** Karen Taylor - Played professionally in Europe, mother of Stanley Johnson** Michael Tinsley - 2006 - Track & Field sprinter** First Lady Michelle Obama - 2016 - First African-American to serve as First Lady of the United States. She was given an honorary doctorate from Jackson State University where she served as the keynote speaker for its 2016 Spring undergraduate commencement ceremony**
Website: http://www.jsums.edu/


Latest Trending Interviews
Interviews Featuring "Jackson State University"