Shannon Whitaker, Lincoln University of Pennsylvania- c/o 2013, Music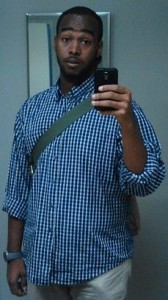 Name : Shannon Whitaker
HBCU : Lincoln University of Pennsylvania
Graduation Year : 2013
Major : Music
Where are you from? Who introduced you to HBCUs?*
I was born in Brooklyn NY. In my senior year of high school, I moved to Pennsylvania. I debated whether I wanted to go to college or not. When it came time for me to apply to colleges a few friends were telling me about Lincoln University and Cheyney University.
Shannon Whitaker, now a proud HBCU Alum and Graduate of Lincoln University of Pennsylvania 'c/o 13
Why did you choose an HBCU over a pwi?*
All of the tours I took of HBCUs, I was amazed by the hospitality. I felt like I was family at the schools even before I applied. On the contrary, when I went to PWIs, it seemed like I was just another number. I am an advocate for community and I observed a sense of community touring HBCUs. Everyone on the HBCU campuses stopped to introduce themselves and share some insight with us. On the PWI campuses I didn't get that same feeling.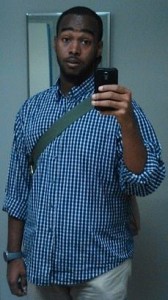 Shannon Whitaker, Proud HBCU Graduate of Lincoln University of Pennsylvania c/o '13
What is the story of your "experience" at Your HBCU given its heralded status as a stellar and prestigious institution?*
N/A
"First time" experiences at your HBCU?*
N/A
Who are the professors that have impacted your life in and out of the classroom? How did they do that?*
N/A
Lincoln University of Pennsylvania
Students: 1,902

Athletics: Lincoln University of Pennsylvania participates in the NCAA as a Division II institution. Lincoln has won 17 NCAA Division III Track & Field championships since 1985. Lincoln competes as a Division II member of the Central Intercollegiate Athletic Association and, the Eastern College Athletic Conference. Lincoln Lions compete in intercollegiate athletics in the following sports: Baseball, Soccer (Women), Basketball (Men & Women), Volleyball (Women), Indoor Track (Men & Women), Outdoor Track (Men & Women), Cross-Country (Men & Women), Softball, and Football.
Notable Alumni: Ebenezer Ako-Adjei Ghanaian politician, member of the United Gold Coast Convention and The Big Six** Nnamdi Azikiwe 1930 first President of Nigeria** Cab Calloway 1930 entertainer, bandleader** Archibald H. Grimke 1870 lawyer, journalist, public speaker, member of the Niagara Movement** Langston Hughes 1929 poet** Larry Neal 1961 Black Arts Movement leader in the 1960s** Kwame Nkrumah 1939 first President of the modern Ghana** Dr. Joseph C. Price 1879 founder of Livingstone College** William Drew Robeson I 1876 minister, father of Paul Robeson** James H. Robinson 1935 founder of Operation Crossroads Africa (a model for the Peace Corps); Chapters 8, 9 and 10 of Robinson's 1950 autobiography, Road Without Turning, describe life at Lincoln in the early 1930s** Gil Scott-Heron attended, early 1970s, activist, singer-songwriter** Clive Terrelonge 1994 Olympic track and field athlete from Jamaica** Mose Penaani Tjitendero 1968 Namibian politician; former Speaker of the National Assembly of Namibia ;Chairman, SWAPO Central Committee** Tjama Tjivikua 1983 Rector of the Polytechnic of Namibia** Albert H. Wheeler 1936 first African American Mayor of Ann Arbor, Michigan**
Website: http://www.lincoln.edu/


Latest Trending Interviews
Interviews Featuring "Lincoln University of Pennsylvania"
Interviews Featuring "Music"