Sherie Phillips, Harris-Stowe State University- c/o 2013, Business Administration
Where are you from? Who introduced you to HBCUs?*
I am from Saint Louis, Missouri.

I had never been properly introduced to an HBCU.

But our college advisers in high school gave me information about the different types of colleges and minority scholarships. So all the information that I had gained was independent knowledge. I had applied to three HBCUs and three PWIs.
Nubian Queen Sherie Phillips (c/o 2012) of the Great HBCU, Harris-Stowe State University
Why did you choose an HBCU over a pwi?*
Actually, I didn't. My freshman year was spent at a PWI and when my scholarship ran out, my academic advisor encouraged me to look into Harris-Stowe because of my major and my finances.

It was the best suggestion he could have had.
What is the story of your "experience" at Your HBCU given its heralded status as a stellar and prestigious institution?*
My HBCU experience came with so much. I learned about BGLO's, fell in love, pledged a sorority, became a road tripper, and so much more!

I met friends that I know I will have forever, built so many networks… I mean I could go on and on!

The moment I knew my HBCU was a place of love and family was when I could accidentally not have my ID when going into offices for assistance and they didn't need my ID. They know you by name, remember your situations, and work and love you anyway!
"First time" experiences at your HBCU?*
N/A
Who are the professors that have impacted your life in and out of the classroom? How did they do that?*
Professor Elsesser of history and Dr. Johnson of entrepreneurship. They were both great assets to my academic career and very supportive during the semesters I spent in their classes. I experienced a lot and with their own reasoning, they encouraged me to continue moving forward.
Best restaurants on/near campus? Best dishes?
Pappy's and Sweetie Pies! Pappy's was literally one step off of campus and some of the best barbecue ever! And Sweetie Pies became a Sunday ritual for me and my chapter! It was the closest thing to a home cooked meal for some of us.


College crush?
My college crush was an upperclassman of another local university (a PWI). I won't say his name but he was a sight to see!
Harris-Stowe State University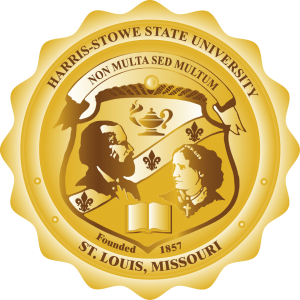 Students: 1,464

Athletics: Harris-Stowe State University competes in the National Association of Intercollegiate Athletics (NAIA) as a member of the American Midwest Conference (AMC).Harris-Stowe State University offers Baseball Basketball, Soccer, Women's sports, Basketball, Soccer, Softball, Volleyball.
Notable Alumni: Arlene Ackerman - Former superintendent of public schools in District of Columbia, San Francisco and Philadelphia** David S. Cunningham, Jr. - Los Angeles, California, City Council member, 1973–87** Julius Hunter - Retired television anchorman, former St. Louis University vice-president, author** Bobby Wilks - U.S. Coast Guard aviator, first African-American promoted to Captain in the Coast Guard**
Website: http://www.hssu.edu/


Latest Trending Interviews
Interviews Featuring "Harris-Stowe State University"
Interviews Featuring "Business Administration"