Shon Clark, Winston-Salem State University- c/o 2013, Mass Communications
Name : Shon Clark
HBCU : Winston-Salem State University
Graduation Year : 2013
Major : Mass Communications
Where are you from? Who introduced you to HBCUs?*
I choose a HBCU over a pwi because of the college experience… Football classics, homecoming , home Style cafe food etc. WSSU is a small HBCU.

I love the environment at WSSU the student professor ratio is small as well I can get that one on one help with a professor.
Show some love for Winston-Salem State University!!
Why did you choose an HBCU over a pwi?*
I'm from Roanoke Rapids NC (Country girl). My mom always encouraged us to go to college and education is key… She a graduate of Elizabeth City State University
Become part of the WSSU Family!
What is the story of your "experience" at Your HBCU given its heralded status as a stellar and prestigious institution?*
Overall my college experience was great … Of course I miss it… That's why I try to come back for homecoming to see family, friends, old professor etc… WSSU motto is " a Enter to learn, Depart to Serve" and that's what I'm doing excited about the next phase of my life.
"First time" experiences at your HBCU?*
N/A
Who are the professors that have impacted your life in and out of the classroom? How did they do that?*
N/A
College crush?
I saw a lot eye candy at WSSU lol
Winston-Salem State University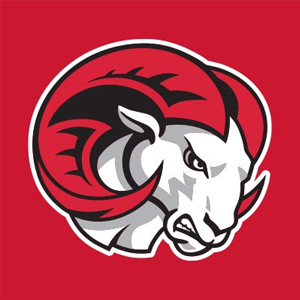 Students: 6,442
Under Graduates: 5,975
Post Graduates: 467
Athletics: Winston-Salem State University is currently a member of the Central Intercollegiate Athletic Association (CIAA) in NCAA Division II. Winston-Salem State University offers Baseball, Basketball, Cheerleading, Cross Country, Football, Softball, Tennis, Track and Field, and Volleyball.
Notable Alumni: Earl "The Pearl" Monroe - Former NBA guard; member of Naismith Memorial Basketball Hall of Fame** Earl "The Twirl" Williams - American-Israeli basketball player** Stephen A. Smith - American ESPN personality, co-star of ESPN First Take** Louis Farrakhan - American religious leader, African-American activist, and social commentator** Louise Smith - Tied for the second woman to race in NASCAR at the top level. She was known as "the first lady of racing** Dennis L.A. White - American stage and screen actor noted for portraying Damion 'D-Roc' Butler in the Notorious B.I.G. biopic entitled Notorious** Yancey Thigpen - Former NFL wide receiver** Maria Howell, Wanda Maria Howell - American actress and singer. She made her film debut in The Color Purple (1985) and appeared in Hidden Figures (2016) as Ms. Sumner** William Hayes - American football defensive end in the National Football League (NFL) Ted Blunt - Retired American elected official, educator and former athlete. Ted served as the former President, City Council of Wilmington, Delaware** Carla Cunningham - American Democratic politician. She is a member of the North Carolina House of Representatives from the 106th District, being first elected in 2012** Harry Lewis - Member of the Pennsylvania House of Representatives, representing the 74th House district in Chester County, Pennsylvania**
Website: http://www.wssu.edu/


Latest Trending Interviews
Interviews Featuring "Winston-Salem State University"
Interviews Featuring "Mass Communications"