Simone Davis, Langston University- c/o 2013, Inernational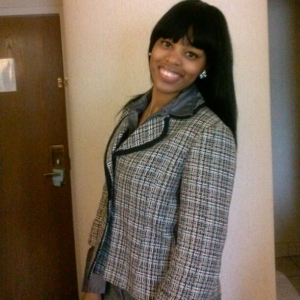 Name : Simone Davis
HBCU : Langston University
Graduation Year : 2013
Major : Inernational
Where are you from? Who introduced you to HBCUs?*
N/A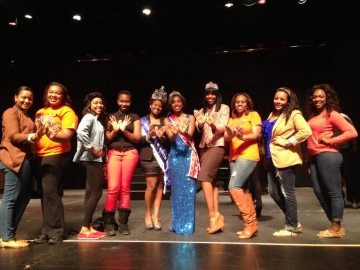 Why did you choose an HBCU over a pwi?*
N/A
What is the story of your "experience" at Your HBCU given its heralded status as a stellar and prestigious institution?*
"What do Langston Women love the most besides studying? Pageants!! this is a picture of me and my sister from The Society of Distinguished Black Women Langston Chapter at a pageant receiving another crown"
"First time" experiences at your HBCU?*
My first time experience at Langston university was when i joined the summer bridge program in the summer, from there we indulged in basic knowledge skills to help train us for our level placement.

The real experience did not start until i came back that following August. Freshman week was bestowed upon Langston.

It was the first time i felt like an adult i was able to travel on my own, hang out with my friends while still receiving my education. Freshman week made me who i later became as a freshman as Freshman class president.

When i saw all those upper class-men representing our school and teaching us what it was to be a Langston Lion i knew i wanted to lead my class because i had orange and blue running through my veins.
Who are the professors that have impacted your life in and out of the classroom? How did they do that?*
N/A
Langston University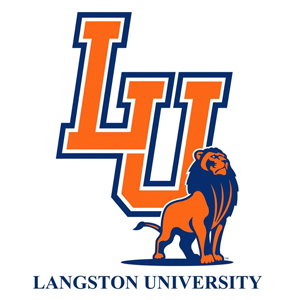 Students: 2,554

Athletics: Langston University are part of the National Association of Intercollegiate Athletics (NAIA), primarily competing in the Red River Athletic Conference (RRAC), while its football team competes in the Central States Football League (CSFL). Men's sports include basketball, cross country, football and track & field; while women's sports include basketball, cheerleading, cross country, softball, track & field and volleyball.
Notable Alumni: Bessie Coleman - The first African American woman pilot and the first American woman to obtain an International Pilot's license. Coleman enrolled in 1910, but could only complete one term due to financial issues** Brendan Crawford - 2013 - Football quarterback** Jennifer Hudson - Attended - 2000 - Professional singer, actress** Clara Luper - 1944 - Civil rights leader best known for her leadership role in the 1958 Oklahoma City Sit-in Movement** Nancy Riley - Former member of the Oklahoma Senate from the 37th district** Nathan Hare - Founding publisher of The Black Scholar (1969-1975) and author of The Black Anglo Saxons. Also wrote the conceptual proposal for the first department of black studies, and was the first person hired to coordinate a black studies program in the United States (1968)** Ada Lois Sipuel Fisher - 1945 - Civil rights activist; stood at the forefront of the fight to integrate historically white law schools in the South** The Delta Rhythm Boys - Jazz vocal group inducted into the Vocal Group Hall of Fame**
Website: http://www.langston.edu/


Latest Trending Interviews
Interviews Featuring "Langston University"