Suhailah Stevenson, Florida Memorial University- c/o 2013, Biology
Name : Suhailah Stevenson
HBCU : Florida Memorial University
Graduation Year : 2013
Major : Biology
Where are you from? Who introduced you to HBCUs?*
I'm from Chicago and I first heard about HBCUs my freshman year of high school. I was in a teen organization and the advisors graduated from UAPB.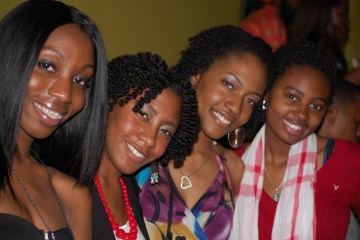 G&G Caribbean Restaurant during the Forever Fridays– Ciera "FamulyAffairGirl" Birthday edition
Why did you choose an HBCU over a pwi?*
Being from Chicago and going to an all black high school I knew I wanted to do something different.
What is the story of your "experience" at Your HBCU given its heralded status as a stellar and prestigious institution?*
Florida Memorial University is the only HBCU in South Florida however it is still not as well known as the other 3 Florida HBCUs.
"First time" experiences at your HBCU?*
N/A
Who are the professors that have impacted your life in and out of the classroom? How did they do that?*
I had so many professors that left lasting impressions on me, many of whom I still speak with today. It's so funny, I graduated 11 years ago but when I step foot in a classroom of my former Professor, it's like I'm still a student.
What sports and/or extra curricular activities did you do in High School? And why?
I was a straight nerd in high school. I was a member of SGA, Jr. Engineering Technical Society, Peer Intervention Program and Top Teens of America.
Best restaurants on/near campus? Best dishes?
Well, there were plenty of good restaurants in the area but there was nothing and I mean NOTHING compared to a home-cooked meal!!!!
College crush?
I will not divulge that information. Needless to say, we are still friends to this day.
Florida Memorial University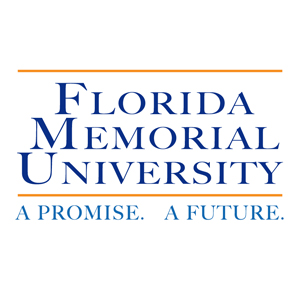 Students: 1,800

Athletics: Basketball Cross Country Track & Field Volleyball Baseball
Notable Alumni: Barrington Irving, Jr. - In 2007 became the first and youngest African-American pilot to fly solo around the world** Freddie Lee Peterkin - Soul and Gospel singer aka Freddie Lee** Trayvon Martin shooting victim, given honorary degree posthumously**
Website: http://www.fmuniv.edu/


Latest Trending Interviews
Interviews Featuring "Florida Memorial University"
Interviews Featuring "Biology"