Tameka Johnnae' Christmas , Xavier University of Louisiana- c/o 2013, Chemistry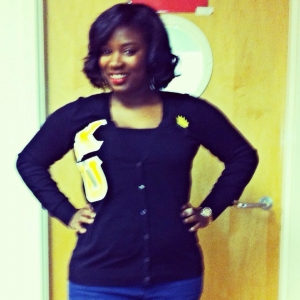 Name : Tameka Johnnae' Christmas
HBCU : Xavier University of Louisiana
Graduation Year : 2013
Major : Chemistry
Where are you from? Who introduced you to HBCUs?*
I am from Maringouin, LA, a small rural area about 45 minutes West of Baton Rouge. My mother and high school teachers introduced me to HBCUs back in the day.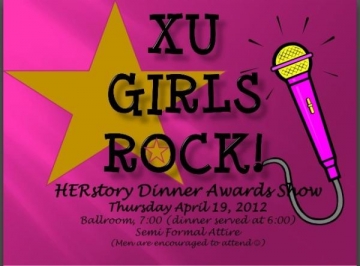 XU Girls Rock! Support it!! | Image Credit: twitter.com
Why did you choose an HBCU over a pwi?*
I choose an HBCU over a pwi because of their commitment to ensuring African Americans excel in every aspect of their life despite their circumstances. They reminded me that we could become doctors and lawyers, and greatness was expected from us.
What is the story of your "experience" at Your HBCU given its heralded status as a stellar and prestigious institution?*
It was different, a challenge, a struggle but yet it was still fun. I am a first generation college student so the experience was my own.
"First time" experiences at your HBCU?*
N/A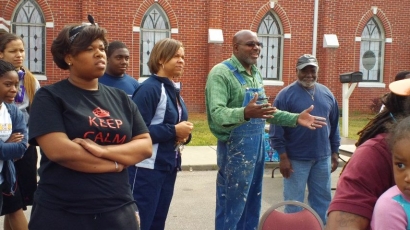 Red Cross Xavier helping out in Hattiesburg, MS | Image Credit: facebook.com
Who are the professors that have impacted your life in and out of the classroom? How did they do that?*
It's hard for me to choose one. Majority of my professors have left an impression upon me as a person and student. What I love the most about my professors is their caring and kind spirit and their commitment to ensuring students learned the necessary knowledge and tools to move forward.
What sports do/did you play at your HBCU? What positions?
N/A
What sports and/or extra curricular activities did you do in High School? And why?
N/A
Best restaurants on/near campus? Best dishes?
The dishes I enjoy the most are Red Beans & Rice Mondays and Fried fish & gumbo Fridays.
Who invited you to interview with us?
N/A
Your wildest moment at college?
N/A
What is your funniest college story? (everyone has one lol)
N/A
Xavier University of Louisiana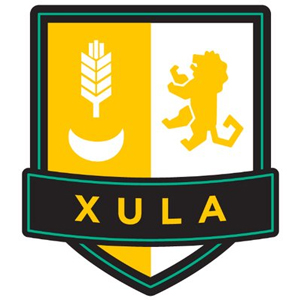 Students: 3,002

Athletics: Xavier University of Louisiana is a member of the National Association of Intercollegiate Athletics (NAIA), competing in the Gulf Coast Athletic Conference (GCAC). Men's sports include basketball, cross country, tennis and track & field; while women's sports include basketball, cross country, tennis, track & field and volleyball.
Notable Alumni: Candice Stewart - 2006 - First African American Miss Louisiana USA, she was also Miss Louisiana Teen USA, and a NFL cheerleader for the New Orleans Saints & Houston Texans** Alvin J. Boutte - 1951 - Founder and CEO of Indecorp, the largest Black-owned financial institution in the U.S. Also serves as chair and CEO of the Independence Bank and the Drexel National Bank in Chicago** Ernest Nathan Morial - 1951 - First African-American mayor of New Orleans. He was the father of former New Orleans mayor and current head of National Urban League Marc Morial** Dr. Regina Benjamin - 1979 - Former United States Surgeon General; first physician under the age of 40 and first AA woman named to the American Medical Association's Board of Trustees; former president, Alabama State Medical Association; recipient of MacArthur Genius Award**
Website: http://www.xula.edu/


Latest Trending Interviews
Interviews Featuring "Chemistry"