Terrell Branham , Morris College- c/o 2013, Business Administration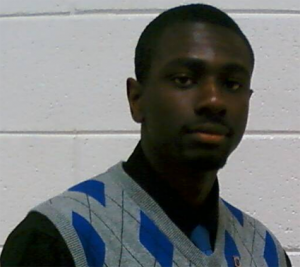 Name : Terrell Branham
HBCU : Morris College
Graduation Year : 2013
Major : Business Administration
Where are you from? Who introduced you to HBCUs?*
I'm from a town called Kingstree, South Carolina. I was introduced to HBCUs back in the day by a college recruiter.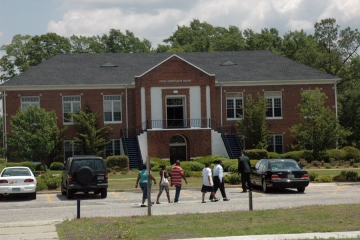 Pinson Administration Building
Why did you choose an HBCU over a pwi?*
I never had thoughts choosing an HBCU over a pwi.
What is the story of your "experience" at Your HBCU given its heralded status as a stellar and prestigious institution?*
All I could say about my experience about my HBCU is what you make out of it. You just have to get out there and get involved.

Where are the spots to go to if you wanted to cuddle with your girlfriend?

I don't have one because I don't have a girlfriend.
Brawley-Starks Academic Success Cente
"First time" experiences at your HBCU?*
N/A
Who are the professors that have impacted your life in and out of the classroom? How did they do that?*
One professor I would like to say that is leaving the most impression is my General Studies professor Dr. Early, because she sees how I carried myself on a positive perspective.

I would also like to say is my academic advisor Dr. (Richard) Smith (Chairperson of the Division of Business Administration). He always want me stay proactive, and get out there and do it.
Best restaurants on/near campus? Best dishes?
Before we had a Pizza Hut, we had the regular student center menu. My favorite was the six wing combo menu. It comes with six wings with fries.
College crush?
There so many of them, but turns out they have boyfriends, and I was kind of upset a little bit.
Morris College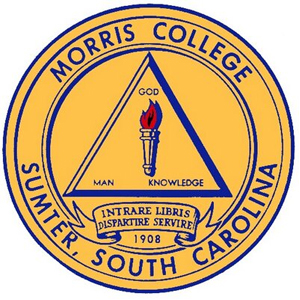 Students: 1,200

Athletics: Morris College are part of the National Association of Intercollegiate Athletics (NAIA), primarily competing as an Independent of the Association of Independent Institutions (AII). Men's sports include baseball, basketball, cross country, golf, tennis and track & field; women's sports include basketball, cross country, softball, tennis, track & field and volleyball.
Notable Alumni: Dr. Leroy Bowman - 1940 - one of the original legendary Tuskegee Airmen of World War II** Laura Hall - 1965 - Politician; Member of the Alabama House of Representatives from the 19th district** Herman Harris - 1963 - Participated in Freedom Rides** James T. McCain - Sumter County Council Vice Chairman; civil rights activist; local president of CORE; participated in Freedom Rides** Jerry Moore - 1963 - Participated in Freedom Rides** Mae Francis Moultrie - 1961 - Participated in Freedom Rides** J. David Weeks - 1975 - Politician; Member of the South Carolina House of Representatives from the 51st district; serves on the Judiciary Committee and was chair of the Legislative Black Caucus**
Website: http://www.morris.edu/


Latest Trending Interviews
Interviews Featuring "Morris College"
Interviews Featuring "Business Administration"