Thaddeus Tolbert, Prairie View A & M University- c/o 2015, Criminal Justice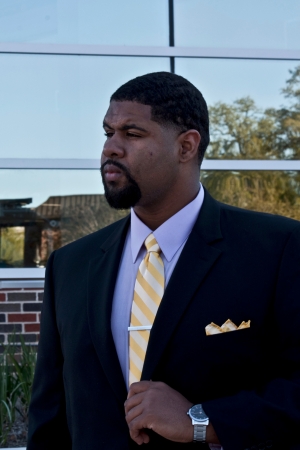 Where are you from? Who introduced you to HBCUs?*
I am from 3rd Ward, an inner-city neighborhood of Houston, TX. My father introduced me to HBCUs such as Prairie View, Grambling, Southern, Texas Southern, and Bethune-Cookman.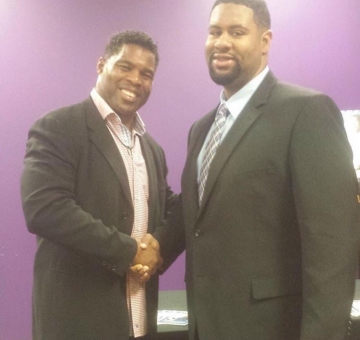 "Being the first person in my immediate family to graduate from college is my proudest moment."
Why did you choose an HBCU over a pwi?*
I went to a PWI before transferring to Prairie View. Away from football, I really could not engage in my coursework and really felt out of place. From that moment, I knew Prairie View was the place to be.

Transferring to Prairie View was the best decision that I've made because I've obtained a great deal of knowledge for my discipline that no one can take away from me!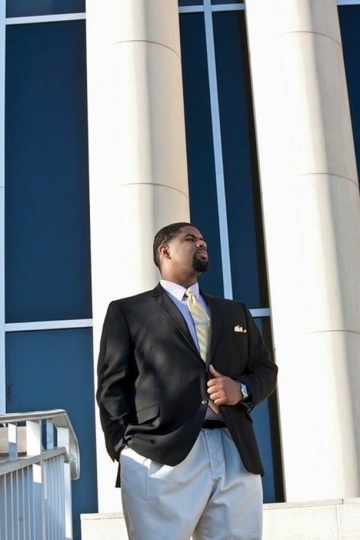 "My experience at Prairie View was remarkable."
What is the story of your "experience" at Your HBCU given its heralded status as a stellar and prestigious institution?*
My experience at Prairie View was remarkable. No matter if I was having a good or bad day, something or someone on campus played a role in making the experience better. I am very big on family and Prairie View is just that; a big family. I feel that is essential in shaping anyone's stay on The Hill.
"First time" experiences at your HBCU?*
Hump day is my ultimate first time experience at Prairie View. It's like a block party right in the middle of campus every Wednesday.
Also fighting hard to be on the football team was a first, since I've always played in the years leading to college. Preparing to walk-on was tough and even though I had back to back injuries before hanging up my cleats, I am content with the fact that I still made the team with the injury.
Who are the professors that have impacted your life in and out of the classroom? How did they do that?*
Dr. Scott, Dr. Bailey, Dr. Woods, and Dr. Brown all impacted my life in and out of the classroom. Each professor's delivery and content promoted you to think and do your own research. They also did not give up on me when I had a slip up that caused me to be suspended for the Fall semester of my senior year.

They kept me in spirit and pushed me through taking 21 hours in the Spring semester after my suspension so that I may graduate on time. I am forever grateful to these professors.
What was your proudest moment in your life to date?
Being the first person in my immediate family to graduate from college is my proudest moment. Where I'm from, a lot of parents witnessed their child being incarcerated or being buried. My parents got to see me graduate and I dedicated that day to all the ones who didn't get to see their graduation.
What is your process when you are going through a hardship that you have never faced before?
First, I pray for strength, knowledge, and understanding. Then, I proceed with the work I was doing. My Faith is a major part of me and I lean on that to help me see it through tribulations.

My advice to anyone who has trouble facing a hardship they have never faced before is to stay true to yourself and always believe that you can do all you set your mind to.
Prairie View A & M University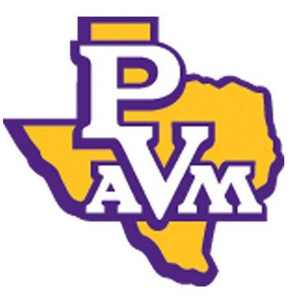 Students: 8,762

Athletics: Prairie View A&M is a charter member of the Southwestern Athletic Conference (SWAC), and is a member of the West Division. Prairie View competes in NCAA Division I in all varsity sports; in football, the Panthers play in the Division I FCS.. Prairie View A & M University offers Men's varsity sports include baseball, basketball, cross country, football, golf, tennis, and track and field. Women's varsity sports include basketball, bowling, cross country, golf, soccer, softball, tennis, track and field, and volleyball. RIVALS: Texas Southern University and Grambling State University.
Notable Alumni: Terry Ellis - 1990 - Vocalist and member of female R&B group En Vogue** Cynthia Cooper-Dyke - 2005 - Former WNBA player, Women's Basketball Hall of Fame inductee, published author, and Head Coach of the USC women's basketball team** Sandra Bland - 2009 - Black Lives Matter activist** Dr. J. Don Boney - 1948 - First president of the University of Houston–Downtown** Charlie Brackins - 1955 - One of the first African-American NFL quarterbacks** Kirko Bangz (real name Kirk Randle) - Attended - Hip-hop artist** Jermaine McGhee - 2007 - Former NFL defensive end** Frederick D. Patterson - Founder of United Negro College Fund** DJ Premier (real name Christopher Edward Martin) - Attended - Member of Gang Starr** Kase Lawal - 1978 - Chairman & CEO of Erin Energy Corporation Erin Energy Corporation** Mr. T (real name Laurence Tureaud) - Attended actor who played B. A. Baracus in The A-Team** Mark Hanna Watkins - 1926 - Linguist and anthropologist; first African-American to be awarded a Ph.D. in anthropology; first American to write a grammar of an African language** Loni Love - 1991 - Comedienne, actress, and original cast member of The Real**
Website: http://www.pvamu.edu/


Latest Trending Interviews
Interviews Featuring "Prairie View A & M University"
Interviews Featuring "Criminal Justice"