Tiara Washington, Southern University A & M University- c/o 2013, Journalism & Mass Communications
Name : Tiara Washington
HBCU : Southern University A & M University
Graduation Year : 2013
Major : Journalism & Mass Communications
Where are you from? Who introduced you to HBCUs?*
N/A
Recognized for submitted proposals are: (standing, back row) Dr. Udeh, Dr. Tietzel, Dr. Hollis, (standing, middle row) Mrs. Washington-Edwards, Dr. Omojola, Dr. Kaltenbaugh, Dr. Adegboye, Mrs. Beaulieu, Dr. Jackson, Dr. Heon Kim, (front row) Dr. Elaasar,
Why did you choose an HBCU over a pwi?*
I started at Southern University at New Orleans (SUNO), but transferred to Tulane University because I felt Tulane had more to offer. However, once I arrived on Tulane's campus, I felt like an ink spot in the crowd of pale faces. I could no longer share textbooks w/ friends, make copies of the chapters, and "rib" other students. The cost of Tulane's tuition on my limited budget sent me back to SUNO.
What is the story of your "experience" at Your HBCU given its heralded status as a stellar and prestigious institution?*
Upon returning to SUNO, I had the opportunity to intern with the Vice Chancellor for Community Outreach/Univ Advancement. Shadowing Mrs. Moultrie (SUNO graduate '67) allowed me the opportunity to understand the important history behind Southern University at New Orleans.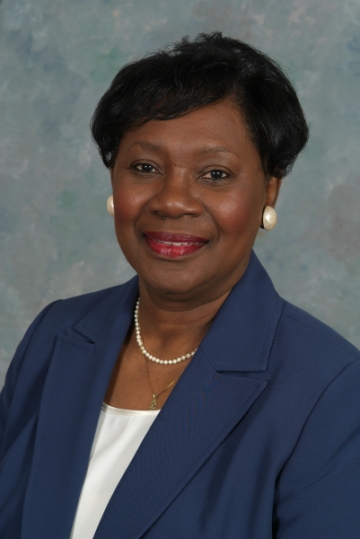 Gloria B. Moultrie, Vice Chancellor for Community Outreach/University Advancement
"First time" experiences at your HBCU?*
N/A
Who are the professors that have impacted your life in and out of the classroom? How did they do that?*
N/A
What sports and/or extra curricular activities did you do in High School? And why?
I was lazy in high school and didn't participate in much of anything except attending the dances.
Best restaurants on/near campus? Best dishes?
SUNO is a small university (for now), with just over 3,000 students. We don't have any restaurants on campus. To get the best bang for my buck, I would hit up Spicy Kitchen. Their soulfood is sooo delicious
College crush?
No one. Actually, I was falling in love with myself. Is this vain of me to say?
Southern University A & M University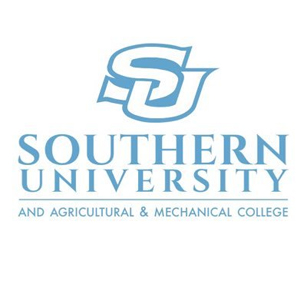 Students: 6,152

Athletics: Southern University A & M University participates in the Southwestern Athletic Conference (SWAC) which is a part of the NCAA Division I. Football participates in the Football Championship Subdivision (formerly Division I-AA). Southern University A & M University offers Baseball, Basketball, Bowling, Cross Country, Football, Track and Field, Soccer, Softball, Tennis, and Volleyball. RIVALS: Jackson State University, Texas Southern University, and Grambling State University.
Notable Alumni: Alfred C. Williams - 1972 - Member of the Louisiana House from Baton Rouge since 2012; former school board member and attorney** Patrick C. Williams - State representative for Caddo Parish since 2007** Marcus Hunter - 2002 - Member of the Louisiana House of Representatives from District 17 in Ouachita Parish** Mike Foster - 2004 (Juris Doctor) - 53rd governor of Louisiana** Melvin "Kip" Holden - 1982;1985 - First African-American mayor of Baton Rouge, Louisiana** Troy E. Brown - Member of the Louisiana State Senate from 2012 until his resignation in 2017** Faith Jenkins - Miss Louisiana 2000, Miss America runner-up 2001, attorney, TV personality, star of Judge Faith** Randy Jackson - 1979 - Musician, record producer, former American Idol judge** Lavell Crump - 1997 - AKA David Banner; music recording artist, producer, actor**
Website: http://www.subr.edu/


Latest Trending Interviews
Interviews Featuring "Southern University A & M University"
Interviews Featuring "Journalism & Mass Communications"