Toi Dorsey, Alabama A & M University- c/o 2013, Psychology
Name : Toi Dorsey
HBCU : Alabama A & M University
Graduation Year : 2013
Major : Psychology
Where are you from? Who introduced you to HBCUs?*
I'm from Chicago, IL. My first encounter with an HBCU was a Historically Black College Tour sponsored by Trinity United Church. They rented a bus and drove like 30 kids to 15 different black colleges… it was amazing!! I'd recommend that for anyone considering college.
Why did you choose an HBCU over a pwi?*
The tour left a serious impression on me. I got to interact with the students, sit in some classes, eat in the cafe, walk around the yard….
What is the story of your "experience" at Your HBCU given its heralded status as a stellar and prestigious institution?*
I can honestly say I had one of the best college experiences of anyone I know. I joined several organizations, served on the student council, was president and vice president of a couple of honor societies… I was even a campus queen one year (Miss Psi Chi National Psychology Honor Society). I go back every year for homecoming and I'm still best friends with my college roommate. It changed my life!!
"First time" experiences at your HBCU?*
N/A
Who are the professors that have impacted your life in and out of the classroom? How did they do that?*
My entire psychology department left an impression on me.

Dr. Winn was my statistics and Human sexuality professor. Those two courses actually helped me decide on my major. She made psychology fun and entertaining. I've not been the same since, I aspire to one day teach psychology with the enthusiasm that Dr. Winn taught it.
Best restaurants on/near campus? Best dishes?
OMG the Greasy Spoon was the absolute BEST restaurant on campus. I don't know if its still open but it was so much like The Pit on A Different World. The place where everybody hung out, ate, met up, even watched probate shows.The Bulldog Burger was legendary… ask any AAMU student that attended during the 1999 – 2007 school years.
College crush?
The two guys I dated were my crushes… They know who they are.
Alabama A & M University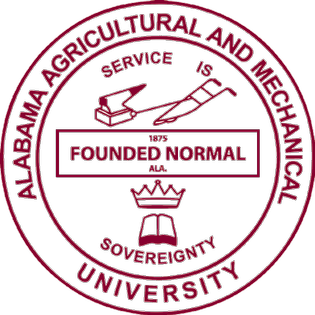 Students: 5,628
Under Graduates: 4,505
Post Graduates: 1,123
Athletics: Alabama A&M's sports teams participate in NCAA Division I (Football Championship Subdivision, formerly I-AA for football) in the Southwestern Athletic Conference (SWAC). The Alabama A&M Department of Athletics sponsors men's intercollegiate basketball, football, baseball, cross country, golf, tennis and track & field along with women's intercollegiate tennis, basketball, soccer, track, cross country, bowling, volleyball and softball. Also offered are men's and women's swimming clubs.
Notable Alumni: Joseph Lowery - American minister in the United Methodist Church and leader in the Civil Rights Movement ** Harriet Josephine Terry - Founder of Alpha Kappa Alpha. Taught English at AAMU for 37 years** Ruben Studdard - Contemporary R&B, pop and gospel music singer** Frank Kearse - NFL Defensive Lineman** Jearl Miles-Clark - Olympic Gold Medalist
Website: http://www.aamu.edu/


Latest Trending Interviews
Interviews Featuring "Alabama A & M University"
Interviews Featuring "Psychology"