Tracie Christian, Central State University- c/o 2013, Real Estate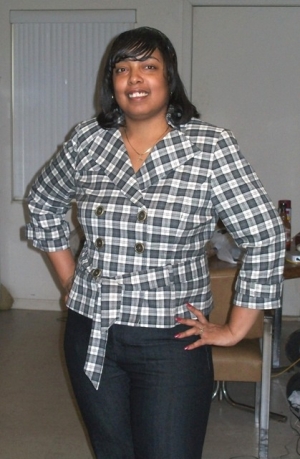 Name : Tracie Christian
HBCU : Central State University
Graduation Year : 2013
Major : Real Estate
Where are you from? Who introduced you to HBCUs?*
I was born and raised in Detroit, MI. While attending Pershing High School, the people to first introduced me to HBCUs back in the day were my high school marching band director, Thomas Lattimore and my high school assistant principal, Ida Badger. Mrs. Badger is a Central State alum.
Dr. John "Turk " Logan Jr.
Why did you choose an HBCU over a pwi?*
Our high school marching band visited Central State University to perform at their Homecoming in 1989. Before, during and well after our band's performance, I was awe-struck and instantly smitten with CSU.

I was hooked from that moment on. To be fair to my mother, who wasn't too excited about my going away to school at first, I applied to Wayne State and Central. Wayne said no, however Central said come on down and it was a wrap from then on! It worked the way it was supposed to.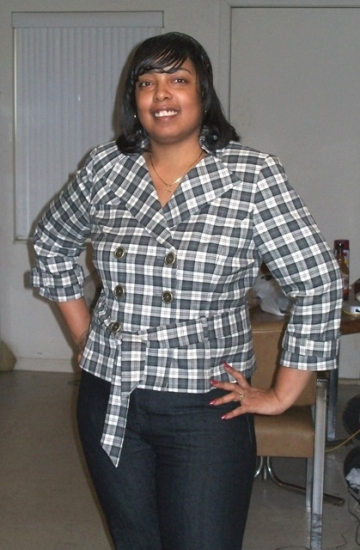 Accomplished Author and HBCU Alum, Tracie Christian of Central State University c/o 1996
What is the story of your "experience" at Your HBCU given its heralded status as a stellar and prestigious institution?*
Central State University introduced me to my "Adult Self", while nurturing my educational, personal and professional development in "Young Adult" phasse. Taught me perseverance, ambition, self confidence and humility.
"First time" experiences at your HBCU?*
N/A
Who are the professors that have impacted your life in and out of the classroom? How did they do that?*
Gloria Wingard, My English Professor was the first to encourage me to embrace my love for writing. She saw the raw talent and helped me to personally cultivate it. I still use basic techiniques she taught me to this day. The same is true for Elois McGuire (Speech Professor), Turk Logan (Former WCSU Station Manager), and the list goes on and on.
What sports and/or extra curricular activities did you do in High School? And why?
No sports. I was Captain of the Pom-Pom Girls w/ the Marching Band because I could dance. I was also in the Choir and Dance Company
Best restaurants on/near campus? Best dishes?
When I was attending Central State, The Grill was the hang out spot and had the best soft chocolate chip cookies on the planet. I used to crave a Marauder Burger at least twice a week.
College crush?
I married my college crush, Michael "Flav" Favors. We got together in 1994 and we married in 1999. In 2014, we will celebrate 15 years married and 20 years together. We were Student Ambassador partners at Central State '94-95 school year.
Central State University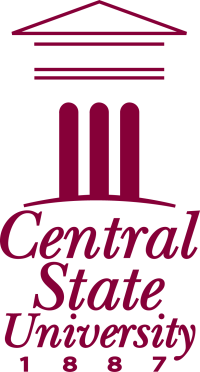 Students: 2,116

Athletics: The university competes as a member of the National Collegiate Athletic Association (NCAA) at the Division II level. The university fields teams in twelve sports: men's and women's basketball, men's and women's cross country, football, men's and women's college tennis, men's and women's indoor and outdoor track and field, and women's volleyball. Central State is a member of the Great Midwest Athletic Conference (G-MAC) in most sports,[10] while the football team competes in the Southern Intercollegiate Athletic Conference (SIAC). CSU's main athletic rival is Kentucky State University.
Notable Alumni: Elizabeth Eckford - One of Little Rock Nine** MacArthur DeShazer, Sr. - 1971 - Former White House Fellow (1984-85); Former Director, African Affairs, White House National Security Council (1993-96); Former Associate Deputy Secretary for International Labor Affairs - Department of Labor(1998 - 2001)** Hastings Kamuzu Banda - Former President of Malawi** Wayne A. Cauthen - First African American appointed as City Manager of Kansas City, MO** Clay Dixon - Former City Commissioner and Mayor of Dayton, Ohio** Arsenio Hall - 1992 - Honorary Doctor of Humane Letters degree** James T. Henry, Sr. - First Black mayor and City Commissioner of Xenia, Ohio** Omarosa Manigault-Stallworth - 1996 - Actress** Kedar Massenberg - Record label executive and producer** Leontyne Price - Opera singer** Teddy Seymour - First African American to sail around the world solo** Dayvon Ross - NFL Player** Jason Thomas - 9/11 Hero** Abram Wilson - California politician, former mayor of San Ramon, California** Nancy Wilson - Jazz Singer** Roland Winburn - Member of Ohio House of Representatives**
Website: http://www.centralstate.edu/


Latest Trending Interviews
Interviews Featuring "Central State University"