Markanthony Johnson, Wiley College- c/o 2014, Justice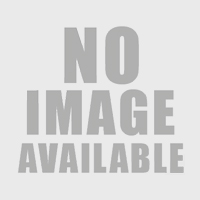 Name : Markanthony Johnson
HBCU : Wiley College
Graduation Year : 2014
Major : Justice
Where are you from? Who introduced you to HBCUs?*
I Grew up in Fort Worth, Texas , Dr. Lonzetta Allen suggested that instead of going to the military.
Why did you choose an HBCU over a pwi?*
Just because i was referred.
What is the story of your "experience" at Your HBCU given its heralded status as a stellar and prestigious institution?*
Well to be honest some teachers are fairly kind , but like all good things there are a few bad eggs that give the whole bunch a rotten smell, for instance Ms.Susan Taylor.
"First time" experiences at your HBCU?*
N/A
Who are the professors that have impacted your life in and out of the classroom? How did they do that?*
The Criminal Justice department as a whole has been a major help to my advancement and a few administrators.
Wiley College
Students: 1,400

Athletics: Wiley College is part of the National Association of Intercollegiate Athletics (NAIA), primarily competing in the Red River Athletic Conference (RRAC). Men's sports include baseball, basketball, cross country, soccer, and track & field. Women's sports include basketball, cross country, soccer, track & field, volleyball, and cheerleading.
Notable Alumni: Lois Towles 1933 Internationally renowned concert pianist** James L. Farmer, Jr. 1938 U.S. civil rights leader** Daryl Joy Walters 2014 Politician**
Website: http://www.wileyc.edu/


Latest Trending Interviews
Interviews Featuring "Justice"