Tokiwa Smith, Florida A & M University- c/o 2016, Chemistry
Name : Tokiwa Smith
HBCU : Florida A & M University
Graduation Year : 2016
Major : Chemistry
Where are you from? Who introduced you to HBCUs?*
I grew up in Miami, Florida. I have two aunts that are graduates of HBCU's, Florida A & M University and Fort Valley State University. Growing up in Miami, there were a lot of HBCU alumni. Several of the women that were a part of the village that helped raised me where FAMU alumni and my childhood dentist were FAMU alumni.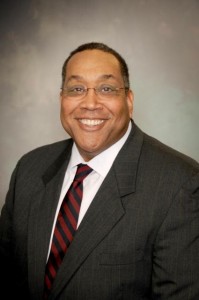 Dr. Wesson, currently the VP of Research and Development at UMES;
Why did you choose an HBCU over a pwi?*
I chose to attend an HBCU over a PWI, because I wanted to spend my college years in an environment that would prepare me academically and provide a nurturing environment while preparing for my post graduation options. I also know that when you are at a HBCU, you know that recruiters are looking to hire students of African descent; that isn't always the case at PWI.
What is the story of your "experience" at Your HBCU given its heralded status as a stellar and prestigious institution?*
I had a great experience at FAMU, I truly experienced "excellence with caring" while matriculating through FAMU. The majority of my professors cared about my academic success as well as provided guidance with my personal and professional development.


"First time" experiences at your HBCU?*
N/A
Who are the professors that have impacted your life in and out of the classroom? How did they do that?*
I had several professors that impacted me in and out of the classroom, Mr. Harvey my Calculus 1 and 2 professor that gave me confidence in my ability to do higher level math and taught me that it is okay to ask for support when I need it.
Florida A & M University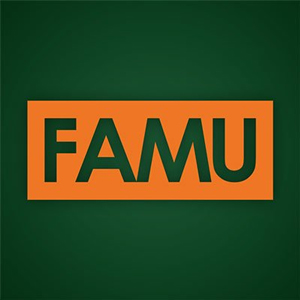 Students: 9,614

Athletics: Florida A&M University is a member of the Mid-Eastern Athletic Conference and participates in NCAA Division I-AA. FAMU offers men's sports in baseball, basketball, football, golf, swimming, tennis and track and field. It offers women's sports in basketball, bowling, softball, swimming, wrestling, tennis, track and field and volleyball.
Notable Alumni: Wilbert Bryant - Former Secretary of Education of Virginia** Raymond A. Brown - Attorney whose clients included Black Liberation Army member Assata Shakur, boxer Rubin "Hurricane" Carter and "Dr. X" physician Mario Jascalevich [2] Arthur R. Collins - 1982 - Founding partner of the Collins Johnson group, a strategy, policy and communications firm established in 2011** John W. Thompson - 1971 - Chairman and former President and CEO, Symantec Corporation; former VP IBM; part owner of the Golden State Warriors** Corrine Brown - 1969 - Current U.S. Congresswoman Andrew Gillum - Current Mayor of Tallahassee, Florida Alcee L. Hastings - Current U.S. Congressman Mia L. Jones - 1991 - Current member of the Florida House of Representatives Gwendolyn M. Miller - Chairwoman of the City Council in Tampa, Florida, District 1 David Scott - Current U.S. Representative from Georgia's 13th congressional district John W. Williams - Current Inspector General of the South Florida Water Management District Althea Gibson - Tennis player Daniel Sunjata - Actor, Broadway actor Gregory Anderson - Film producer (Tri-Destined Studios) Rob Hardy - Film producer (Rainforest Productions) T'Keyah Crystal Keymah - Actress Pam Oliver - Sports anchor William Packer - Film producer (Rainforest Productions) Angela Pitts - Contestant on Flavor of Love 3 and winner of I Love Money 2 Angela Robinson - Actress Anika Noni Rose - Tony Award-winning actress Peyton Alex Smith - Actor Common - attended - Music Artist K.Michelle - R&B singer Tyrese Gibson - attended - Singer, actor, author and producer stic.man - Member of hip-hop group Dead Prez M-1 - Member of hip-hop group Dead Prez Bernard Kinsey - Owner of one of the largest African-American art collections
Website: http://www.famu.edu/


Latest Trending Interviews
Interviews Featuring "Florida A & M University"
Interviews Featuring "Chemistry"