Aleia Brown, Coppin State University- c/o 2011, History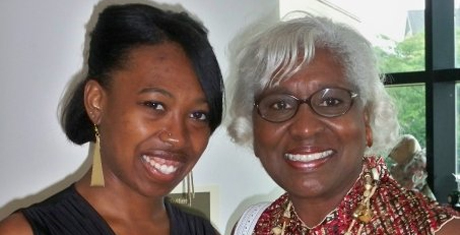 Name : Aleia Brown
HBCU : Coppin State University
Graduation Year : 2011
Major : History
Where are you from? Who introduced you to HBCUs?*
N/A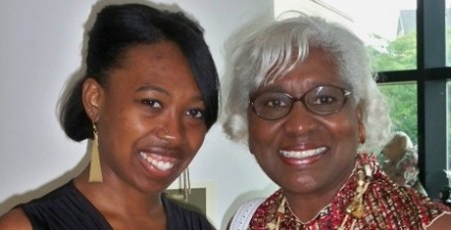 I was fortunate to serve as her Research Assistant for Finding History's Forgotten People, which opened so many doors for me. Working on this federally funded project allowed me to conduct primary research in Colorado and present at a Bureau of Land Manag
Why did you choose an HBCU over a pwi?*
I majored in History and minored in Spanish. Many discouraged me from this choice because they thought it wasn't as lucrative as other majors. I chose History because I loved learning about the past and it felt so empowering. I attended an overwhelmingly white college preparatory high school and the story of African Americans was often incomplete or completely omitted. I envisioned substantiating African American history. I also thought that it would offer me the best preparation for a graduate program in Public History and a career as a Museum Curator and author.

You have to be a visionary and creative planner to be a History major because your career path is not readily laid out for you. I welcomed the challenge. Though my career path is somewhat unusual, my parents supported me and I think this was a critical component to my success then, and now in grad school.
What is the story of your "experience" at Your HBCU given its heralded status as a stellar and prestigious institution?*
I had a very simple and fulfilling experience as a Coppin State University Honors student and McNair scholar. I handled my business academically. More importantly, I made some great friends. Before injuries, I was also a member of Women's Tennis and Track Teams. Some of my best experiences are from Coppin State University. I was a very well rounded student.
"First time" experiences at your HBCU?*
N/A
Who are the professors that have impacted your life in and out of the classroom? How did they do that?*
Most of my professors at Coppin contributed something meaningful to my academic career. My advisor, Dr. Cynthia Neverdon-Morton (see Nubian Queen Aleia Brown and Dr. Neverdon pictured below smiling happily!) certainly left the greatest impression on me and I continue to glean from her. She really invested a great deal of time in developing me as a historian and she exposed me to so many different things.

She is a very caring and thoughtful person. Even now, I don't hesitate to ask her for advice or simply catch up with her.

The Honors College Faculty and the rest of the History Department really embraced and encouraged me. Their support was an essential ingredient to my success at Coppin.
Who invited you to interview with us?
Demo
Coppin State University
Students: 3,000

Athletics: Coppin State University competes in the Mid-Eastern Athletic Conference and in the NCAA Division I. The school has men's teams in baseball, basketball, cross country, tennis and both track, and women's teams in basketball, bowling, cross country, softball, tennis, indoor and outdoor track and field and volleyball.
Notable Alumni: Ana Sebescen - 2010 - Associate Producer, Vice** Dorian Peña - Philippine Basketball Association Player, San Miguel Beermen** Verda Welcome - Maryland politician and educator** Raheem DeVaughn - R&B and Neo-Soul artist** Tywain McKee - professional basketball player in Australia for the Wollongong Hawks** Sean Corbin - 1990 - NBA referee** Damon Elliott - Music and film producer and independent record label CEO** Jean Hill - Actress in Desperate Living, Polyester, and A Dirty Shame** Bishop L. Robinson - First African American Police Commissioner of Baltimore City, 1984–1987** Stephanie Ready - 1998 - First female coach in professional men's basketball and sideline TV sports reporter**
Website: http://www.coppin.edu/


Latest Trending Interviews
Interviews Featuring "Coppin State University"
Interviews Featuring "History"