Barbara Cook, Morgan State University- c/o 2013, Sociology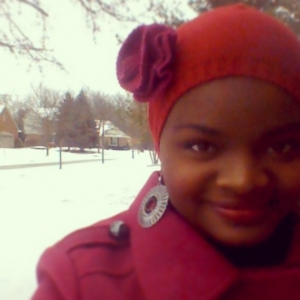 Name : Barbara Cook
HBCU : Morgan State University
Graduation Year : 2013
Major : Sociology
Email : Bacoo1@morgan.edu
Where are you from? Who introduced you to HBCUs?*
I grew up in Birmingham, AL . When my mother went to college she attended Tuskegee University. Every year me and my siblings would go with her to homecoming events. It always was amazing to me to be surrounded by not only great food and loving play "uncles and aunties" who were my moms classmates but also great black doctors, lawyers, engineers, activists etc.

I learned early on that HBCUs were incubators of leadership and empowerment for black people. I knew that HBCUs not only encouraged scholarship but encouraged the building of true community. As the saying goes "it takes a village…" As I concluded my education at Morgan State I realize that I wouldn't have made it this far without the love, care and discipline of my classmates, professors and Morgan family.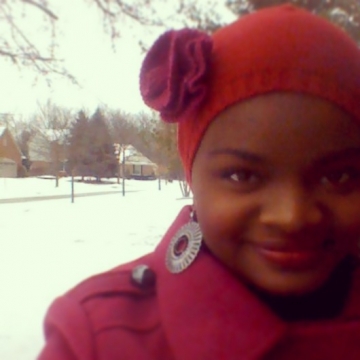 Proud HBCU Student Barbara Cook of Morgan State University (Class of May 2014) | Image Credit: Barbara Cook
Why did you choose an HBCU over a pwi?*
Growing up as a military brat I've attended various schools across the country. The majority of my academic career I attended schools that were majority white. In essence, I never felt comfortable at these schools and I felt as if the curriculum was not fulfilling in its teaching of black history and in making students of color feel validated.

Also, my upbringing in Birmingham, AL influenced my choice to attend Morgan. I wanted to reconnect with the rich history of my hometown and I knew that Morgan State had a rich legacy that I wanted to become apart of.
What is the story of your "experience" at Your HBCU given its heralded status as a stellar and prestigious institution?*
N/A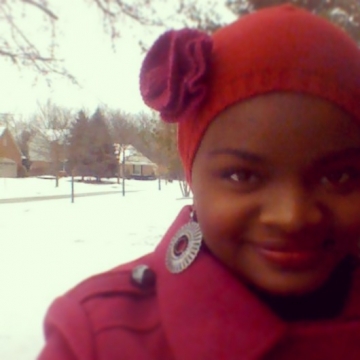 Proud HBCU Student Barbara Cook of Morgan State University (Class of May 2014) | Image Credit: Barbara Cook
"First time" experiences at your HBCU?*
N/A
Who are the professors that have impacted your life in and out of the classroom? How did they do that?*
One professor that has had an impact on me is my world history professor Mr. Clarence Davis. He is a Morgan Alumni and he would tell us stories about the "old morgan" from sit-ins and protests organized by the students to where they used to party during homecoming.

He really gave me an appreciation for Morgan as an institution and also an appreciation for the sacrifices our elders have made.
What sports do/did you play at your HBCU? What positions?
N/A
What sports and/or extra curricular activities did you do in High School? And why?
N/A
Best restaurants on/near campus? Best dishes?
I say you aren't a true Morganite unless you eat at Sunny's! Its located in Northwood plaza and my favorite meal is a 3 piece honey wing with western fries and a half & half.
Who invited you to interview with us?
N/A
Your wildest moment at college?
N/A
What is your funniest college story? (everyone has one lol)
N/A
Morgan State University
Students: 7,698
Under Graduates: 6,302
Post Graduates: 1,396
Athletics: Morgan State University offers men and women's basketball, cross country, tennis and track and field; women's-only bowling, softball, and volleyball; and men's-only football. Morgan State University competes in the NCAA Division I FCS and are members of the Mid-Eastern Athletic Conference.
Notable Alumni: Earl G. Graves - 1957 - Entrepreneur, philanthropist, founder of Black Enterprise magazine** David E. Talbert - playwright, TV producer, and entrepreneur** Dan Foster - Nigerian-based radio DJ** Mo'Nique - attended - Academy Award winning actress** William C. Rhoden - 1972 - New York Times columnist** Jae Deal - 2002 - Composer, music producer** Jan M. Alexander - 1982 - Judge, District Court of Maryland for Baltimore County (2002–2010), Circuit Court, Baltimore County (2010–)** Alexander Wright, Jr. - Judge, Circuit Court, Baltimore County (1998–2000); Judge, Maryland Court of Special Appeals (2008–)** Catherine E. Pugh - Mayor of Baltimore**
Website: http://www.morgan.edu/


Latest Trending Interviews
Interviews Featuring "Morgan State University"
Interviews Featuring "Sociology"