Beloved Jones-Dillard, Saint Augustine's University- c/o 2005, Organizational Management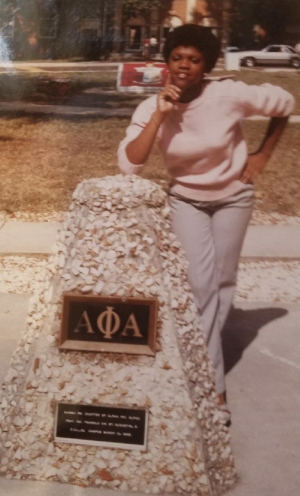 Where are you from? Who introduced you to HBCUs?*
I was born in New York City (Harlem) and was reared both there and Westchester County New York.

I was introduced to St. Aug' by a friend from home, who actually left after a year of matriculation.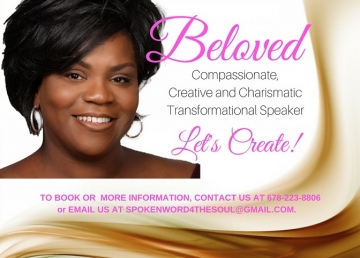 Entrepreneur, Entertainment, Enlightenment Minister
Why did you choose an HBCU over a pwi?*
Attending an HBCU was the best decision I made for my higher education experience. I chose it by default, with no family support or immediate experience of a four year college--I stepped out on faith. Upon my arrival I understood that these schools of higher learning were created for my best academic journey possible. HBCU's sole desire is for the students to win!

Hanging in the Cafe with Ladies of Black & Gold
What is the story of your "experience" at Your HBCU given its heralded status as a stellar and prestigious institution?*
My overall experience were the gaining of life long friendships, the opportunity to witness and be taught by excellent Black Leadership, and the real life opportunity to gain on hands skills.
"First time" experiences at your HBCU?*
Watching the Alpha Phi Alpha Fraternity, Incorporated 's Step, Being apart of Student Government (preparing correspondence speeches etc.) and write for our campus newspaper " The Pen", along with being apart of 99% Black campus community---growing up in a true metropolitan city, there were times I longed for ethic diversity. My other first were the singing of the National Anthem at local basketball games and CIAA. Hosting Dr. Louise Bias famed mother of Len Bias (Celtics), and Bishop Desmond TuTu.
Who are the professors that have impacted your life in and out of the classroom? How did they do that?*
Dr. Frank Godfrey, Dean of Business and Captain Jones (ROTC). Dr, Godfrey inspired my individuality and creativity as a future entreprenuer and born in the time of the civil rights because of my strong voice, ability to lead, and poetic skill.
Saint Augustine's University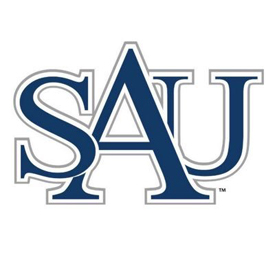 Students: 1,500

Athletics: Men's sports - Basketball, Baseball, Cross Country, Football, Golf, and Track & Field AND Women's sports - Basketball, Bowling, Cross Country, Softball, Track & Field, and Volleyball.
Notable Alumni: Maycie Herrington - documentarian of the Tuskegee Airmen and social worker**William McBryar - Medal of Honor recipient**Travis Cherry - Grammy Nominated Music Producer**Bessie and Sadie Delany-191 -1910 respectively-African Americans who published their best-selling memoir, Having Our Say, at the ages of 102 and 104, respectively**Ramon Gittens-Sprinter at the 2012 Summer Olympics**Robert X. Golphin-Actor "The Great Debaters"**
Website: http://www.st-aug.edu/


Latest Trending Interviews
Interviews Featuring "Saint Augustine's University"
Interviews Featuring "Organizational Management"