Marilynn Dawson, Bethune-Cookman University- c/o 2013, Organizational Management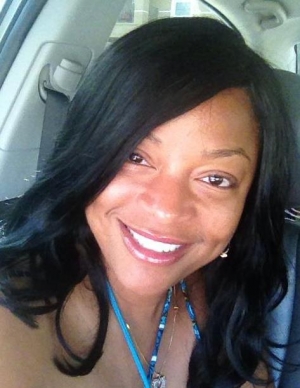 Name : Marilynn Dawson
HBCU : Bethune-Cookman University
Graduation Year : 2013
Major : Organizational Management
Email : marilynndawson@hotmail.com
Where are you from? Who introduced you to HBCUs?*
I am from Brooklyn, NY. I was introduced to the greatness of HBCU's from watching A Different World when I was younger in addition to Spike Lee's move School Daze.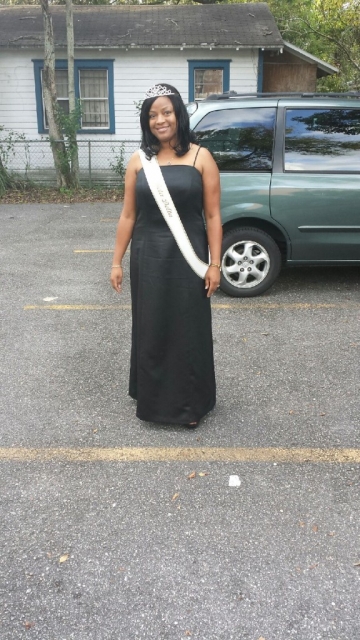 Marilynn Dawson looking glamorous and stunning with her tiara, elegant black dress, and Ms. Sigma Beta Delta sash |Image Credit: Marilynn Dawson
Why did you choose an HBCU over a pwi?*
I've always wanted to go to an HBCU because of the culture and campus environment.
What is the story of your "experience" at Your HBCU given its heralded status as a stellar and prestigious institution?*
Being at an HBCU allows me to learn more about my culture. Although I am a West Indian born in Brooklyn, NY, it was a culture shock interacting with students from all over the US.

We had so many differences such as taste in music, food, etc. I think the most impressive thing being at my current HBCU is the importance stressed on spiritual time in Chapel. Each event commences in prayer. This is important to me as prayer is not allowed in conventional schools.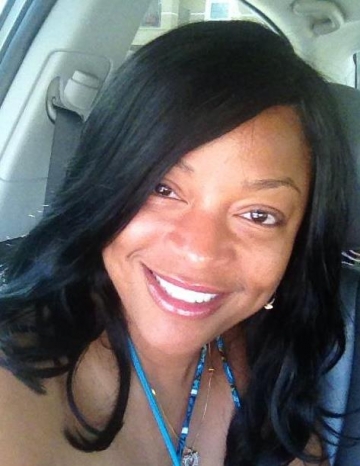 Proud HBCU student and supporter, Marilynn Dawson, attendee of both Bethune Cookman University and Edward Waters College (C/o '14) | Image Credit: Marilynn Dawson
"First time" experiences at your HBCU?*
N/A
Who are the professors that have impacted your life in and out of the classroom? How did they do that?*
Dr. Sabrina Edwards had a great impact on my life because she really cares about the students and provides us with her outside connections if we are in need. She's also gotten me to be more involved in community service.
What sports do/did you play at your HBCU? What positions?
N/A
What sports and/or extra curricular activities did you do in High School? And why?
N/A
Best restaurants on/near campus? Best dishes?
As a broke college student, my favorite place to eat was at Pearsons. It's a local Asian/Soul food type establishment. This is where I learned to like fried chicken gizzards. Lol.
Who invited you to interview with us?
N/A
Your wildest moment at college?
N/A
What is your funniest college story? (everyone has one lol)
N/A
Bethune-Cookman University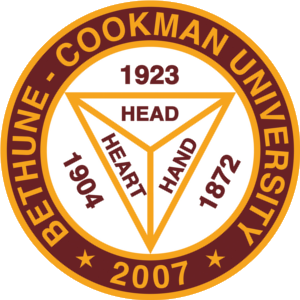 Students: 4,045

Athletics: Bethune–Cookman University is a member of the Mid-Eastern Athletic Conference and participates in NCAA Division I FCS. The school sponsors basketball, bowling, baseball, cross country, football, track and field and volleyball. B–CU has an intense in-state rivalry with FAMU. Today, they meet annually in the Florida Classic, a regular-season, neutral-site game which takes place in Orlando, FL.
Notable Alumni: Marjorie Joyner - 1973 - Inventor of the permanent wave machine** Dr. Evelyn Bethune - 1979 - CEO of the Mary McLeod Bethune Educational Legacy Foundation, Inc and granddaughter of Dr. Mary McLeod Bethune** Henry Lyons - Former President of the National Baptist Convention, USA, Inc.** A. Philip Randolph - 1907 - Civil rights leader; attended the Cookman Institute, before it merged with Daytona Educational and Industrial Training School and became Bethune-Cookman** Gregory Drane - 2002 - Current Director of Athletic Bands at Pennsylvania State University** Yvonne Scarlett-Golden - Educator and activist; the first African American mayor of Daytona Beach, Florida, elected in 2003** James Bush III - 1979 - Current member of the Florida House of Representatives District 109** Ryan Davis - Current NFL player** Kevin Ferguson, aka Kimbo Slice - attended - Street fighter and mixed martial arts fighter** Cy McClairen - 1953 - First Bethune-Cookman alumnus in National Football League who played tight end for five seasons; served as head football coach, head basketball coach, and athletics director at Bethune-Cookman** Eric Weems - 2007 - Current NFL wide receiver**
Website: http://www.cookman.edu/


Latest Trending Interviews
Interviews Featuring "Bethune-Cookman University"
Interviews Featuring "Organizational Management"