Anique Williams , Bethune-Cookman University- c/o 2020, Health Science/Physical Therapy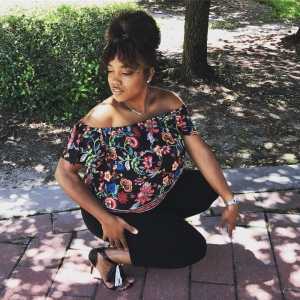 Where are you from? Who introduced you to HBCUs?*
I am from the lovely city of Tampa, Florida where the sun is always shining. I was for introduced to HBCUs from my mothers coworker whose husband happens to sit on the board at my current university.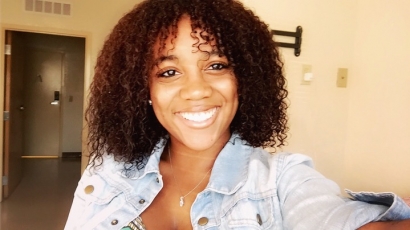 Smile on the presence of Black Excellence???????????????
Why did you choose an HBCU over a pwi?*
I chose the HBCU experience because the majority of my upbringing I have attended predominantly white schools and I believed it was time for a change. I wanted to actually view Black Excellence and immerse myself further into a piece of my culture that I was missing out on.
What is the story of your "experience" at Your HBCU given its heralded status as a stellar and prestigious institution?*
So far I have fallen head over heels in love. My current institution Bethune Cookman University prides itself on us as students "entering to learn and departing to serve" and we do just that. The black culture is a giant melting pot from the fashion, to the way we wear our hair, all the way to our points of view and being an an HBCU we get to see the magic first hand.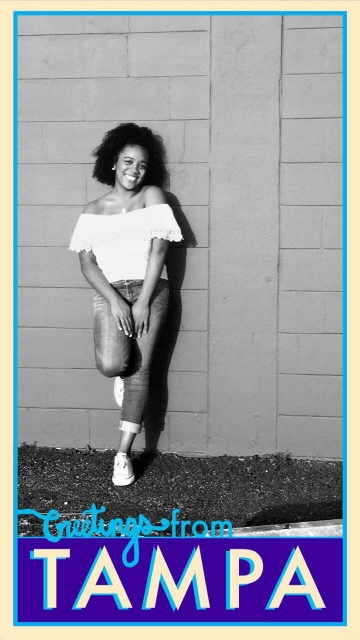 I love my campus how I love my coffee....Black??
"First time" experiences at your HBCU?*
I remember my first day of class searching for the perfect outfit, the perfect hair style, all the way down to should i put on both straps from my book bag on or just one. I was a wreck but when I walked into that lecture hall and looked around, I had this moment where every nerve and butterfly had died down because I saw everyone in that room looked like me, in that second it clicked that everyone is here for the same reason I am.
Who are the professors that have impacted your life in and out of the classroom? How did they do that?*
Dr.Yosef definitely impacted me. He was my African American History teacher. To have a Black man with strong belief in our history and in our power teach a course as vital as this was phenomenal and inspiring. In and outside of the classroom he was always teaching us to believe in ourselves and to treat ourselves as the royalty we truly are. He fed me the truth about my culture on a silver platter.
Bethune-Cookman University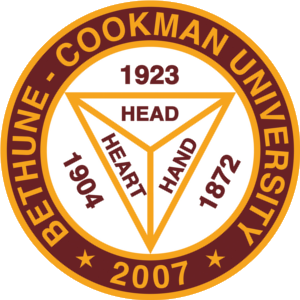 Students: 4,045

Athletics: Bethune–Cookman University is a member of the Mid-Eastern Athletic Conference and participates in NCAA Division I FCS. The school sponsors basketball, bowling, baseball, cross country, football, track and field and volleyball. B–CU has an intense in-state rivalry with FAMU. Today, they meet annually in the Florida Classic, a regular-season, neutral-site game which takes place in Orlando, FL.
Notable Alumni: Marjorie Joyner - 1973 - Inventor of the permanent wave machine** Dr. Evelyn Bethune - 1979 - CEO of the Mary McLeod Bethune Educational Legacy Foundation, Inc and granddaughter of Dr. Mary McLeod Bethune** Henry Lyons - Former President of the National Baptist Convention, USA, Inc.** A. Philip Randolph - 1907 - Civil rights leader; attended the Cookman Institute, before it merged with Daytona Educational and Industrial Training School and became Bethune-Cookman** Gregory Drane - 2002 - Current Director of Athletic Bands at Pennsylvania State University** Yvonne Scarlett-Golden - Educator and activist; the first African American mayor of Daytona Beach, Florida, elected in 2003** James Bush III - 1979 - Current member of the Florida House of Representatives District 109** Ryan Davis - Current NFL player** Kevin Ferguson, aka Kimbo Slice - attended - Street fighter and mixed martial arts fighter** Cy McClairen - 1953 - First Bethune-Cookman alumnus in National Football League who played tight end for five seasons; served as head football coach, head basketball coach, and athletics director at Bethune-Cookman** Eric Weems - 2007 - Current NFL wide receiver**
Website: http://www.cookman.edu/


Latest Trending Interviews
Interviews Featuring "Bethune-Cookman University"
Interviews Featuring "Health Science/Physical Therapy"