Briana Adams, Spelman College- c/o 2013, Drama/Theater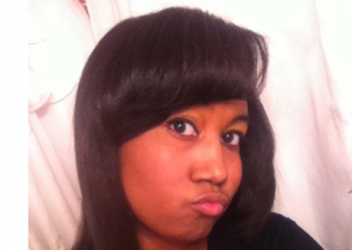 Where are you from? Who introduced you to HBCUs?*
Interviewee did not answer this question please proceed to the next question.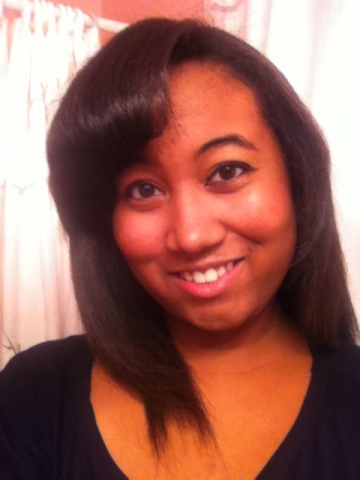 "The yard is more like a strip located on Clark and Morehouse campus."
Why did you choose an HBCU over a pwi?*
I decided to go to Spelman College because I was aware of their high rankings as the top HBCU. And my mother and grandmother went there so I am continuing the legacy that will one day reach my children hopefully.
What is the story of your "experience" at Your HBCU given its heralded status as a stellar and prestigious institution?*
Spelman is unlike any other. Thousands apply and only a few are chosen. The brightest and the best ladies come here for one thing to get an education and make change in the world. I believe that we all have a gift inside and we are there
"First time" experiences at your HBCU?*
Interviewee did not answer this question please proceed to the next question.
Who are the professors that have impacted your life in and out of the classroom? How did they do that?*
The professor that is leaving the most impression is my principles of acting teacher Jade Smith. She not only teaches you the subject at hand but life lessons that are very valuable to learn to be able to live in this society. She continues to give the advice and help to all her students to show how much she cares.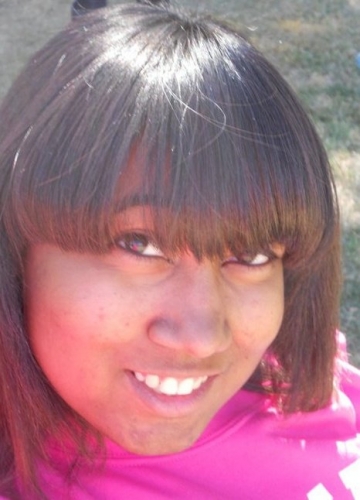 "I did have my first job interview for an internship and I nailed it."
Best restaurants on/near campus? Best dishes?
The best restaurants I would recommend are Chow Baby and The Flip. They are located on Howel Mill and are absolutely delightful. Chow baby is an American stir fry place where you can fix your own dish and enjoy it.

The Flip is burger boutique, yes, boutique because they specialize in their burgers. The bread is second to none. It is sooo good. Also they make new milkshakes daily from Krispy Kreme to Reese's Pieces milkshakes. They are to die for! Other places where you can eat are located in Atlantic Station.
College crush?
This guy who I will not name but I hope that something can develop between us, although he is graduating.
Ghost stories involving buildings or spots on campus?
Not that I know of.
What is your major? and Why did you choose it?
I am now a drama/theater major. At first I was a biology major because throughout life I was pushed to become this doctor that I found out I did not want to be. I changed to drama because I feel as though it better suits me as a person and I can find a better career for me.
What to date has been your proudest moment @ Your HBCU?
When my mom and gma were at the parting ceremony and they told me how proud they were and how they cant wait to see me succeed!
Where are the spots to go to if you wanted to cuddle with your boy or girlfriend?
Well, we have Lovers Lane where Spelman, Morehouse, and Clark (AUC) all connect and people cuddle outside with the couple outside. Otherwise people go to their respective places (dorms, café, etc).
What are the chants heard most often at the sporting events?
Spelman is not really big on sports. We have volleyball, soccer, tennis but I am not familiar with sporting chants.
How are you positively active on campus? (e.g. clubs, SGA, etc.)
I wish I was more active in school as I was in high school. I guess it is never too late. Recently this year I joined BPRS Black Public Relations Society, which shows you the basics of PR and what to do to success. Also the granddaughters club which is for legacies of Spelman College to have meetings and do community services.
Where is the "yard" located?
The yard is more like a strip located on Clark and Morehouse campus. People hang out there at night and after different events. It is a real chill spot to meet people and hang with friends.
What and where are the historical places on campus?
I am not sure of the historical places except the dorms the founders are named after. Around the corner also is Friendship Baptist Church where Spelman was founded.
What to date has been your saddest moment at your HBCU?
Unfortunately over this past summer two of our classmates at Spelman and Morehouse passed in car accidents.
How many "firsts" have you had at college ? What are they? (e.g. first road trip, first job interview, first love, first "F or A", etc.)
I did have my first job interview for an internship and I nailed it. I did not accept it though because it was located a little far. It was great for experience though.
How did you overcome your nervousness about going to college?
I have always been a very personable person so I did not have many times being nervous. When there was a time I did get nervous I would call home and talk to my mother to see how she could have settled the issue or what she would have done differently. With the overall workload, I had to adjust and learn that all teachers are not the same.
Member of a Fraternity?
I am not sure exactly what I would like to pledge but I will most definitely take heed to what they do around the school and not just what colors you like. I will also look at the sisterhood, community service, and scholarship they do.
Spelman College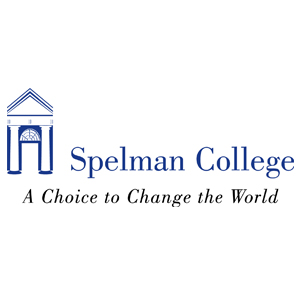 Students: 2,244

Athletics: On November 1, 2012, Spelman College announced that it would be dropping all intercollegiate sports at the end of the 2012-13 academic year to promote healthy lifestyles amongst students. The vision is that with this change, students will implement these healthy practices in their home life outside of college.
Notable Alumni: Phire Dawson - 2008 - "Barker's Beauty" on The Price Is Right** Esther Rolle - c.1942 - Actress, Good Times** Keshia Knight Pulliam - 2001 - Actress The Cosby Show, House of Payne** Tanika Ray - 1994 - Actress and television personality** Bernice Johnson Reagon - 1970 - Founder of Sweet Honey in the Rock; MacArthur Fellow; Professor Emeritus American University Curator Emeritus, Smithsonian Institution National Museum American History; National Humanities Medal; Heinz Award** LaTanya Richardson - 1971 - Actress (The Fighting Temptations, Losing Isaiah, Malcolm X) and wife of actor Samuel L. Jackson** Tayari Jones - 1991 - Author of Leaving Atlanta and The Untelling** Alberta Williams King - (high school) - Mother of Martin Luther King, Jr.** Bernice King - 1986 - President, SCLC, daughter of Martin Luther King, Jr.** Adrienne-Joi Johnson - 1988 - Actress "House Party", "Baby Boy"** Varnette Honeywood - 1972 - Creator of the Little Bill character** Nora A. Gordon - 1888 - Began the tradition of Spelman missionary work to Africa** Cassi Davis - 1988 - Actress House of Payne** Tina McElroy Ansa - 1971 - Author, Baby of the Family, Ugly Ways, The Hand I Fan With, and You Know Better**
Website: http://www.spelman.edu/


Latest Trending Interviews
Interviews Featuring "Spelman College"
Interviews Featuring "Drama/Theater"