Damien Brigham, Jackson State University- c/o 2014, Recreation
Where are you from? Who introduced you to HBCUs?*
I am from Dallas,Tx, I have known about HBCU's pretty much my whole life.
Why did you choose an HBCU over a pwi?*
Actually it was my mom who wouldn't let me sign with one of the bigger institutions. I originally wanted to go to The University of Hawaii but my mom told me I would never see Texas again lol.
What is the story of your "experience" at Your HBCU given its heralded status as a stellar and prestigious institution?*
I had a awesome experience at Jackson State. I wouldn't trade it for the world. I think at HBCU's they teach more hands on training and how to learn on the go. because some situations you have to adapt to as you are working and no text book can teach you that.
"First time" experiences at your HBCU?*
N/A
Who are the professors that have impacted your life in and out of the classroom? How did they do that?*
Ms.Kennedy well its Dr. Kennedy now, but she just pushed me to be the best at all I do, don't let the "athlete symbol" be all I focus on, have a plan B and C just in case if A doesn't work.

She also helped me to realize that even if I do make it having that degree behind me makes people respect you even more. That statement was so true. She also taught me things more hands on, things the book cant show you. This woman taught me life.
Best restaurants on/near campus? Best dishes?
The catfish place over off HWY 80 next to Wendy's, and the chop beef sandwiches from the dude who use to be outside Frelon's with his BBQ grill lol
College crush?
I had two at JSU lol, My first year it was Julia Sawney and then my last year it was Sherly Robbins. But my over all crush was Brianna Glenn she ran track for University of Arizona lol.
Jackson State University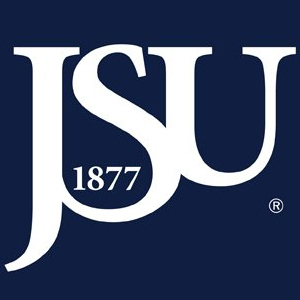 Students: 9,811

Athletics: Jackson State University is a member of the NCAA Division I-FCS (Football Championship Subdivision) Southwestern Athletic Conference, commonly known as the SWAC. All SWAC sports are DI with Football being FCS. Currently, the university fields teams in men's and women's basketball, baseball, softball, golf, tennis, soccer, and bowling; women's volleyball; and men's football.
Notable Alumni: Vivian Brown - Weather Channel meteorologist** Demarco Morgan - News anchor for WNBC in New York City** Percy Greene - Founded the Jackson Advocate newspaper, Mississippi's oldest black-owned newspaper** Cassandra Wilson - Jazz vocalist and musician** Willie Norwood - American Gospel singer, father and voice coach of R&B singers Brandy and Ray J** Cornell William Brooks - 1983 - Harvard trained lawyer that served as the 18th President and CEO of the NAACP** Tony Yarber - 2004 - Mayor of Jackson, Mississippi** Malcolm D. Jackson - CIO at Environmental Protection Agency during President Barack Obama administration. He is a Presidential Appointment** Shasta Averyhardt - 2008 - Professional golfer, 1st African-American woman to qualify for the LPGA Tour since 2001, and its fourth African-American woman member in the 60-year history of the tour** Marcus Benard - 2009 - Current NFL linebacker** Walter Payton - 1975 - Pro Football Hall of Fame running back; played entire career for the Chicago Bears** Karen Taylor - Played professionally in Europe, mother of Stanley Johnson** Michael Tinsley - 2006 - Track & Field sprinter** First Lady Michelle Obama - 2016 - First African-American to serve as First Lady of the United States. She was given an honorary doctorate from Jackson State University where she served as the keynote speaker for its 2016 Spring undergraduate commencement ceremony**
Website: http://www.jsums.edu/


Latest Trending Interviews
Interviews Featuring "Jackson State University"