Shaudaè Moore, Jackson State University- c/o 2016, Biology
Where are you from? Who introduced you to HBCUs?*
I am a native of Mississippi, born in Clarksdale but my community is so small I have to say I'm from Charleston, MS. However I grew up in Waterloo, IA. I was introduced to HBCUs through the UNI Upward Bound Program.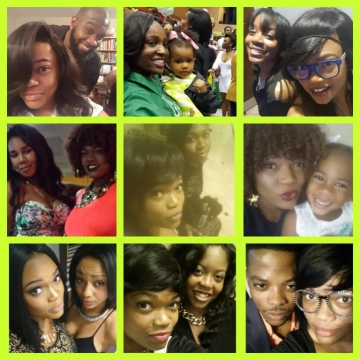 Shaudaè Moore and Friends
Why did you choose an HBCU over a pwi?*
Initially I attended University of Iowa, but honestly I didn't see myself succeed academically. So I made the decision to attend JSU which was my first choice. There is where I knew I could be myself instead of just my student number. I could relate to my peers and not being made to feel the pressure of succeeding because I was 1 of a few black students in a predominantly white class. At JSU I could excel as an individual.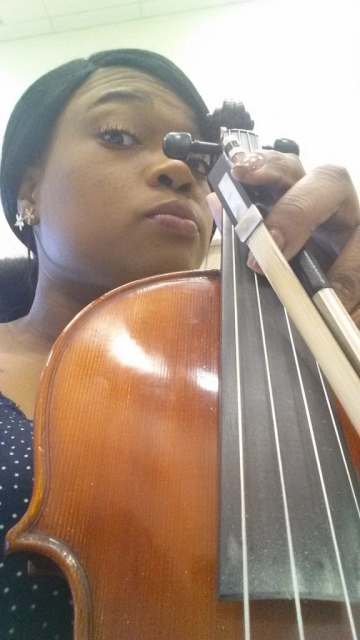 Violinist Virtuoso Shaudaè Moore
What is the story of your "experience" at Your HBCU given its heralded status as a stellar and prestigious institution?*
The Honors college (at Jackson State University) just made the difference, it keeps me grounded. My advisors have continuously cared bout my matriculation. So they pass me (see me) like I am their daughter. Through them I stay connected with my peers so we can study and help each other in passing our courses.
"First time" experiences at your HBCU?*
When I came to JSU I admittedly applied to the W. E. B Dou Bois honors college, and in doing that was how I met a bunch of amazing ladies that I am friends with to this day. They saw me for who I was and always encouraged me to conquer my passion. Which helped me go out to become a plus size model.
Who are the professors that have impacted your life in and out of the classroom? How did they do that?*
Mrs. Rachel Jordan made such as wonderful impact on my life. She was my applied violin teacher and String Ensemble conductor. I went through so much of a rollercoaster of emotion when my world seemed to crumble around me to dealing with my health because I was always hurt or sick.
Jackson State University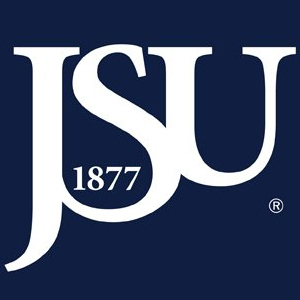 Students: 9,811

Athletics: Jackson State University is a member of the NCAA Division I-FCS (Football Championship Subdivision) Southwestern Athletic Conference, commonly known as the SWAC. All SWAC sports are DI with Football being FCS. Currently, the university fields teams in men's and women's basketball, baseball, softball, golf, tennis, soccer, and bowling; women's volleyball; and men's football.
Notable Alumni: Vivian Brown - Weather Channel meteorologist** Demarco Morgan - News anchor for WNBC in New York City** Percy Greene - Founded the Jackson Advocate newspaper, Mississippi's oldest black-owned newspaper** Cassandra Wilson - Jazz vocalist and musician** Willie Norwood - American Gospel singer, father and voice coach of R&B singers Brandy and Ray J** Cornell William Brooks - 1983 - Harvard trained lawyer that served as the 18th President and CEO of the NAACP** Tony Yarber - 2004 - Mayor of Jackson, Mississippi** Malcolm D. Jackson - CIO at Environmental Protection Agency during President Barack Obama administration. He is a Presidential Appointment** Shasta Averyhardt - 2008 - Professional golfer, 1st African-American woman to qualify for the LPGA Tour since 2001, and its fourth African-American woman member in the 60-year history of the tour** Marcus Benard - 2009 - Current NFL linebacker** Walter Payton - 1975 - Pro Football Hall of Fame running back; played entire career for the Chicago Bears** Karen Taylor - Played professionally in Europe, mother of Stanley Johnson** Michael Tinsley - 2006 - Track & Field sprinter** First Lady Michelle Obama - 2016 - First African-American to serve as First Lady of the United States. She was given an honorary doctorate from Jackson State University where she served as the keynote speaker for its 2016 Spring undergraduate commencement ceremony**
Website: http://www.jsums.edu/


Latest Trending Interviews
Interviews Featuring "Jackson State University"
Interviews Featuring "Biology"