Tyshana Gardner, Paine College- c/o 2013, Biology
Where are you from? Who introduced you to HBCUs?*
(We know she's from a great place - she's just keeping it a secret!) Keep scrolling.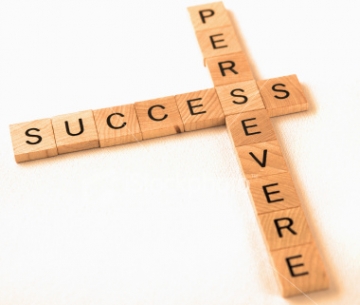 No matter what you go through in life be just like Tyshana and PERSEVERE!
Why did you choose an HBCU over a pwi?*
Originally, I had no intention of going to Paine College.

I had wanted to go to Fisk U, and so I filled out one of those common HBCU applications online. It let me apply to four schools at once, so I assume that I put Paine on that list but I don't remember. I didn't hear from Fisk for another 3 months about, and even so, they wanted me to create my full admissions folder before they would make an admissions decision.

Paine had sent me an acceptance letter 2 months earlier and were waiting for my reply. So i decided that I would just go ahead and go to Paine and if I didn't like it then I would transfer…that was three years ago…I'm a Junior at PC now lol (at the time of this interview)
What is the story of your "experience" at Your HBCU given its heralded status as a stellar and prestigious institution?*
My experience is just perseverance.

My freshman year I went through the kind of drama that you see on lifetime movies. Yet I got through it and came out on top.

Being at Paine has taught me that my life is whatever I make it, and that I shouldn't be afraid to be myself. That it's OK to be smart and get good grades, and that you have to be independent and self driven. That no matter what it is you can make it happen.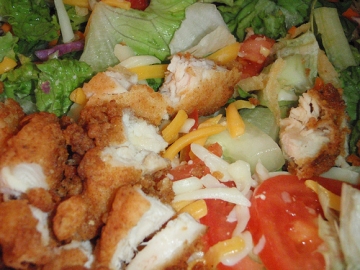 That salad does look good! Thanks to Flickr for hosting the delicious image!
"First time" experiences at your HBCU?*
N/A
Who are the professors that have impacted your life in and out of the classroom? How did they do that?*
The first would have to be my freshman advisor and Freshman prep professor Dr. Singleton.

He gave me the hardest professor's my first semester and at first I thought he was trying to set me up for failure. But I realized that he gave me what I now call gateway professors. The professors that once you get an A in their class, you've opened the gateway to getting A's in almost any other class.

The second would be Dr. Joseph who I call my dad, he is always pushing me to apply for stuff and to get out there and take part in different programs. He's the reason I got the fellowship I just received. His office is always open to me, and whenever I need something he's always willing to help me out.
Best restaurants on/near campus? Best dishes?
There are a bunch of restaurants around Paine: Zaxby's, Church's, Wendy's, Bojangles, checkers, Burger King, KFC, McDonald's, Subway, two Chinese places and a Mexican restaurant. These are all within walking distance! I love walking to Zaxby's and getting one of those House Zalads, they give you a great amount of food for the price and it ALWAYS hits the spot.
Where are the spots to go to if you wanted to cuddle with your boy or girlfriend?
Places like that, are places that have to be found on their own. Paine is not that big so best places are places that people don't know about or just don't go to.
What are the chants heard most often at the sporting events?
Definitely PCL got Soul. It goes… PCL got So-ooo-ooul(2x) (I love my PC)(3x) PCL got So-ooo-ooul(2x) (I LOVE IT, I LOVE IT, I LOVE IT!) 3x
How did you overcome your nervousness about going to college?
My Mommy.

It's always been me and her my whole life and so my biggest adjustment was being physically away from her. But we used to talk on the phone once a day and she would always tell me that she loved me, and was proud of me.

Knowing that, and having her support is what got me through it. It's what still gets me through it, honestly.
Paine College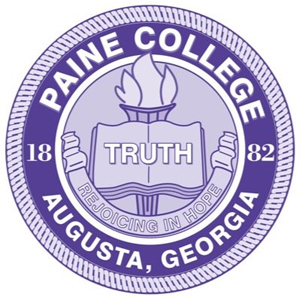 Students: 500

Athletics: Paine College competes in the National Collegiate Athletic Association (NCAA) at the Division II level as a member of the Southern Intercollegiate Athletic Conference (SIAC). Men's sports include baseball, basketball, cross country, golf and track & field; women's sports include basketball, cross country, softball, track & field and volleyball.
Notable Alumni: John Wesley Gilbert - 1886 - First African-American archaeologist** Emma R. Gresham - 1953 - Mayor of Keysville, Georgia (1985-2005) and the second African American female to be elected as a chief official in Georgia** Louis Lomax - 1942 - Journalist, first African American to appear on television as a newsman** Joseph Lowery - President of the Southern Christian Leadership Conference 1977-1997** Mike Thurmond - 1975 - Attorney and first African-American elected as Georgia Labor Commissioner** Channing Tobias - 1902 - Civil rights activist and appointee on the President's Committee on Civil Rights** Woodie W. White - 1958 - Bishop of the United Methodist Church** Frank Yerby - 1937 - Internationally acclaimed author and film writer**
Website: http://www.paine.edu/


Latest Trending Interviews
Interviews Featuring "Paine College"
Interviews Featuring "Biology"