Devin L. Robertson , University of Maryland Eastern Shore- c/o 2011, Biology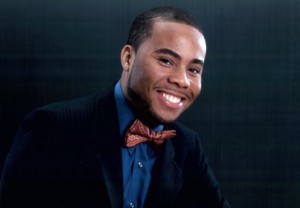 Name : Devin L. Robertson
HBCU : University of Maryland Eastern Shore
Graduation Year : 2011
Major : Biology
Where are you from? Who introduced you to HBCUs?*
N/A
Why did you choose an HBCU over a pwi?*
N/A
What is the story of your "experience" at Your HBCU given its heralded status as a stellar and prestigious institution?*
My experience here was far more than just education, at UMES we were a family, now that I am an Alumni I am still a part of that family, just a Hawk that has left the nest. I think it is very important to have the support at your University that goes beyond the classroom; this is exactly what you get when you attend UMES.


"First time" experiences at your HBCU?*
N/A
Who are the professors that have impacted your life in and out of the classroom? How did they do that?*
Dr. Jennifer Hearne, and Dr. Jeurel Singleton left the biggest impression on me because often times I would try to give less than my best but they never settled for that, they always pushed me to my maximum potential.
Best restaurants on/near campus? Best dishes?
The best restaurants would be Hawks nest, which is the only restaurant on campus, the nest off campus restaurants would have to be popeyes and McDonalds because they accepted Hawk Cards!
College crush?
Atiyya Pennix
University of Maryland Eastern Shore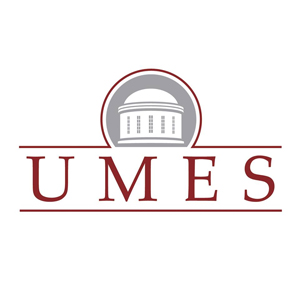 Students: 3,906
Under Graduates: 3,278
Post Graduates: 628
Athletics: The University of Maryland Eastern Shore competes in the NCAA Division I Football Championship Subdivision (FCS) and are members of the Mid-Eastern Athletic Conference (MEAC) and Eastern College Athletic Conference. The University of Maryland Eastern Shore offers men and women's basketball, cross country, indoor track, outdoor track, and tennis; women's sports include bowling, softball, and volleyball; men's sports include baseball and golf.
Notable Alumni: David Banner (Lavell Crump) - Rapper, studied Master of Education** Clarence Clemons - Professional saxophonist with Bruce Springsteen & The E Street Band**
Website: https://www.umes.edu/home/


Latest Trending Interviews
Interviews Featuring "University of Maryland Eastern Shore"
Interviews Featuring "Biology"